I need some Heralds of Tzeench, I initially bought the Tzerald on Disc model, but I now realise that being on a disc makes him cavalry and does him out of a look our sir save in 90% of circumstances. I could just put him on an infantry base but I'm thinking he may be of more use in 40k, and the model was so expensive I dont want to waste the disc.
So I needed one on foot. Initially I was planning to make him the BSB, but you an manage without at lower point levels. This is my first attempt, he is a tzeench sorceror with horror arms and a head to replace the horrible skinny arms he normally has. The head looked OK, but I think it might have looked a bit daft in the unit with my horrors. I'm pretty pleased with how this is looking.
The second one is a Tzeench champion with the horror banner left arm added. I'm not so keen on this one, it looks a bit unbalanced with the standard right arm, I could do the same again and give him a horror right arm, but because of the pose that will be pretty difficult to make look good.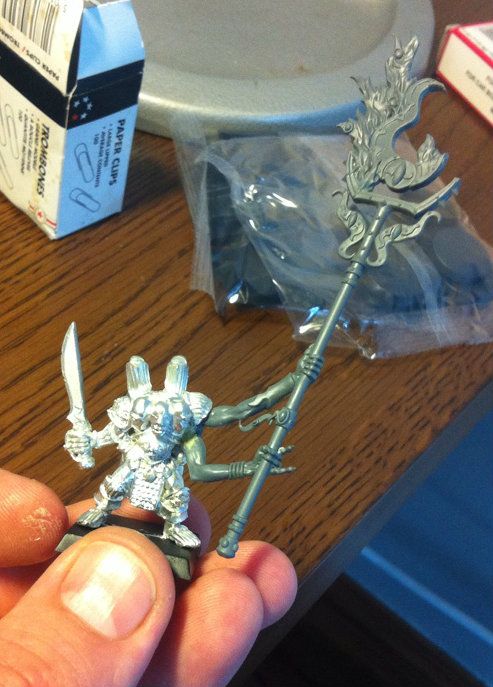 Ideas and feedback are much appreciated.