[DOHTML]<CENTER><div style="background-color: #eaeaea; width: 385; color: 575757; text-align: justify; line-height: 9pt; border-left: 10px solid #fae67c; border-right: 10px solid #d24444; padding: 10px;"><br><br><div style="font-family: wire one; text-transform: lowercase; font-size: 80px; color: #358ff3; text-align: center;">AUGGIE HOYT VENTURA</div><br><br><br><BR><BR><div style="width: 380px; height: 240px; background-color: #fff; background-image: url(http://i459.photobucket.com/albums/qq311/spoonerism/RP/tumblr_llt7bc3Qpx1qat4vlo1_500.png);"></div><div style="background-color: #d24444; width: 376px; height: 25px; font-family: raleway; font-size: 20px; padding: 2px 2px 2px 2px; text-transform: lowercase; color: white; text-align: center;"></div><br><br><div style="width: 360px; border-bottom: 3px solid #fddf55; border-top: 3px solid #d24444; text-align; justify; background-color: #f6f6f6; padding: 10px; font-size: 11px; "><Br><DIV CLASS="app2">37. LOCAL. EUGENE HUTZ.</div><br><br><br>

Name: Augustine Hoyt Ventura
<BR>Nickname(s): Auggie, Gus, Happy
<BR>Date of Birth: 16 March 1974
<BR>Age: Thirty Seven
<BR>Sexual Orientation: Pansexual
<BR>Occupation: Carpenter/Hairdresser
<BR>Member Group: Local
<BR>Canon or Original?: Original
<BR>

---

<BR>Hair / Eyes: Dark brown. Somewhere down the line he had it dyed black, but naturally itís a dark brown. And his eyes? A grayish blue.
<BR>Height / Weight: Auggie stands at 6í1. Heís been that tall since he finished high school and he hasnít grown another inch since. And his weight? Well. He doesnít really know. He hasnít weighed himself in quite a long time, but considering how skinny he is and how heís unable to gain weight for a multitude of reasons, weíll go for about 150.
<BR>Favorite Physical Feature(s):
Smile. Perfectly imperfect. No, really, he's had quite a bit done to his mouth over the years, but it's one of his most powerful tools. Itís probably the one thing Auggie will take a compliment about because even he realizes its power. His smile is wide and enhanced by his long mustache, taking up most of his face. Whenever he smiles, itís noticeable and the laugh accompanying it is usually loud and hearty, and most of all hard to ignore. Itís one of the most noticeable things about the man. Even though he can be quite bashful, his smile is what makes him so approachable.
<P>
Hair. It would be silly for a hairdresser not to take pride in his hair. Although his current situation isn't ideal for taking care of his hair as he would like to, he still puts a lot of effort into combing and washing it carefully.
<P>
Fashion. Itís no secret that Auggieís clothing style is on the odd side, to say the least. He wears what he can find and what he has acquired over the years from several different characters, from all over the continent. Auggie had never been one for trends, having grown up fairly poor and coming from an extremely modest, Southern family. Tall and awkward, along with his dark brown mop and string-bean build, could just never pull of polo shirts and Dockers the way the rest of the world could. So he stuck to ripped up army jackets with wife beaters, old sneakers and dirty, ill fitting pants. While he took pride in his appearance, his "sloppy" appearance never phased him. It's what he had, and he wasn't a fan of trends anyway, and that has stuck with him through the years. He's more than comfortable with his style.
<p>Least Favorite Physical Feature(s):
Weight. Auggie is definitely on the skinny side of the spectrum. He's not deathly thin or emaciated looking, but he's borderline, and it's one of the most commented on things about him. Perhaps it's because he's so tall, or perhaps it's because of his unnaturally fast metabolism, but the man cannot put on weight no matter what he does. He would prefer to be a few pounds heavier, perhaps ten or fifteen pounds at least, if only to appear a little stronger than he does currently.
<P>
Teeth. While he embraces his crooked, yellow tinted teeth with open arms and considers it another part of him that makes him unique, he still considers them flawed. It stems from a mixture of shame and embarrassment mostly; he never had great dental hygiene and dentist visits have always been few and far between, and now that he's older he is paying for that, having had to have multiple teeth pulled and replaced with caps.
<p>Distinguishing Features:
Mustache. The first thing most people notice about Auggie, assuming they aren't blind, is his mustache. Ever since he could manage a full mustache he's had it this way. Of course he's shaved it a few times but he always goes back to it, claiming his face feels naked without it. And in reality, most people don't like to see him shave it. In the past twenty years or so it has become a staple, a trademark, and a small piece of his personality seems to go away when his mustache does.
<P>
Accent. A true Yat, Augustine couldn't be complete with out the thick Cajun accent, although it has been muddled up since he initially moved away when he was nineteen years old. It's still obvious that he's from the Bayou, however. Depending on who he's with he'll subconsciously alter it to fit the conversation, and his accent can swing from Mexican to Italian and back to Southern again all in a span of ten minutes. Although it might take a while for someone to understand him, his accents, and his slang, by nature he tries his best to accommodate the person he's speaking to, rather than them accommodating him.
<BR>Clothing Style: Auggie, well, he can be a looker. If you think youíll ever see this man in khaki Dockers and a dress shirt, at least a clean one, youíre crazy. You wonít. He dresses in a way thatís completely unique, not entirely by choice but he has learned to embrace it and make the best of it, even forming his persona out of it. He shops at thrift stores out of financial necessity, although it's not rare for him to get clothing from his friends. Heís not really much of a shopper; he doesnít do it often and only out of necessity, which means all of his clothes have that comfortable, worn-in feel, and they're usually not very clean. He gets cold easily, too, so it's not rare to find him with many items on at the same time, and it's even more rare to see him without his trusty jacket; each tear and stain not without a story. Finally, the man is a big fan of accessories. A random bandana around the arm and rings around his necklace, simply because of the clinky sound it makes when he walks aren't uncommon in Auggie's wardrobe.
<P>
Intended Face Claim: Eugene Hutz <3

---
Personality
<p>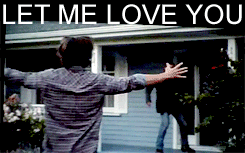 <P>
Best Trait(s):
Generous. Who doesnít love a giving person? Thatís exactly what Augustine is. Give give give. Even if it's in inconvenience to him, there's nothing he won't do for someone he feels is in need. That Southern hospitality mentality never left him, not to mention he's a naturally self sacrificing individual. He would quite literally give the shirt off his back to a stranger, and has on many occasions. Auggie is of the mentality that there are always going to be millions of people who have it much worse than him, and he's morally obligated to give them a hand in whatever way he can.
<BR>
Genuine. Auggie is genuine. From a young age, the man never felt the need nor the desire to tell lies or even exaggerate, not even when he had done something wrong or shameful. If he tells you something, your best bet is to believe it, because he has no time for dishonesty. He wears his feelings on his sleeve and rarely holds back, unless they might hurt someone else's feelings, in which case avoiding conflict triumphs over telling the truth. Fortunately for him, it takes a lot to get on his nerves, and he normally doesn't have a problem with people because he doesn't give them a reason to have a problem with him.
<BR>
Curious. Auggie is ridiculously curious about the world around him. He loves taking what he sees and what he hears, then mixing it all together and sharing his stories with whoever might listen. He pays careful attention to the news and the lives of people around him; Auggie simply loves observing. While heíll gladly participate in the lives of his loved ones and friends, itís sometimes more fun for the boy to sit back and watch their lives unfold. His mind is constantly wandering and wondering, his mouth always asking questions, not unlike a toddler, digging for more and more information.
<BR>
Trustworthy. Sure, you could call it loyalty, but Auggie takes it one step forward than that. It isnít just Ďloyaltyí that connects the boy with his family and friends; itís hardcore, hands down trust. He is a firm believer that trust is the single most important thing in any relationship. Therefore, he is devoted to acting in the best interests of anyone he associates with, often times putting their lives before his own. He thinks itís only fair. The truth is something that everyone deserves and he doesn't want to take that right away from anyone. Fortunately, this keeps him on his best behavior!
<BR>
Worst Habit(s):
Naive. No, well, not really. Maybe innocent. Which is surprising, considering the fact that he's traveled all over the continent, meeting all kinds of people, good and bad. Despite all of his trials and tribulations, Auggie has maintained his childlike innocence and it is extremely difficult for him to see the bad in people. Even if it's obvious it's likely that it will go right over his head, because he has always tried to see the best in people automatically.
<BR>
Trusting. While on the surface this may not seem like a bad thing, it goes hand in hand with being so seemingly wet behind the ears. Being so trusting of people, irregardless of their past, first impressions, or anything that would convince any normal person otherwise, has gotten into some trouble in the past. Obviously, it's good to be a little skeptic every now and then, but that's just not Auggie's style. He has gotten a little bit better, but he is still learning the hard way.
<BR>
Talkative. Blah blah blah! Being so observant and excitable surely has it's downfalls, the main one being always having something to talk about. While it can definitely be a gift, and a handy tool to have when confronted with strangers or the ever prevalent awkward silence, it can just as easily grate on people's nerves.
<BR>
Selfless. Maybe itís a good characteristic sometimes, but all the time? Not so much. Itís something else Auggie canít help; he simply always puts the people he loves, and sometimes strangers, before himself. Always. There isnít a time in his life he could imagine doing otherwise. Even that first big move to Mexico tore his heart apart because he knew itíd upset his mother; only at her own scolding and threatening did he finally begin packing for his destination. In every instance, Auggie would rather endure whatever pain necessary in order to spare his loved ones from it.
<P>
Quirks:
Musical. Musicality may not be "quirky" in the traditional sense, but being able to play the accordion certainly is. Not only does he play the accordion but he also plays guitar, piano, harmonica, washboard, and writes songs, mainly because if he didn't he'd have to talk to get all of his stories out of his system!
<BR>
Homeless. To be fair, many people would not consider homelessness to be a quirk. Indeed, homelessness for the most part is not a conscious choice people make, and Auggie is no different. Even so, he is currently living on the streets, spending an hour or so each morning at the bus stop, playing his guitar for tips, after which he'll buy his meal for the morning, or perhaps the day. You may find him doing carpentry work when he can, otherwise he's out trying to land his dream job, which is a hairdresser. Fortunately for his sake he has friends who let him crash when he absolutely needs it, for example during times of bad weather, but it is fair to say that he is a street rat for the time being.
<BR>
Carries a journal around. An old, beat up, brown leather journal to be exact. He wouldn't ever consider himself to be a great writer in the traditional sense but in order to be able to sleep at night he has to spill out most of his thoughts onto paper, or else they'd keep him from thinking about anything else or in the case of sleeping, cause extreme insomnia.
<BR>
Enthusiastic. Most people who know Auggie will say that it's not difficult for him to get pumped about anything, even things for other people. If someone is getting married or if someone did well on a test, he'll be just as excited for them as they are for themselves, if not more. To go along with his never ending supply of enthusiasm, Auggie is also extremely eager. In Miami, he met a young Chinese boy, who knew very limited English. He saw this boy nearly everyday, but he couldn't talk to him like he wanted to, and he couldn't understand the stories that the boy wanted to share with him. From then on Auggie made it one of his life goals to learn Mandarin Chinese. Even if he never sees that boy a gain, which is more than likely, he hates these barriers that keep him from connecting with people. Once Auggie sets a goal, it's impossible to deter him from accomplishing it.
<P>
<P>
Likes:
Hair, stargazing, traveling, writing, music, mindless guitar playing, climbing trees, walking, gardening, meeting new people, his family, warm weather, sunsets, the beach, reading, learning, soaking up information, hearing people's stories, corny jokes, Mexican food, fish, marijuana, cuddling, card games, being outside, spending time with friends, colorful things, long conversations, diversity, alcohol, music, parties, barbecues
<P>
Dislikes:
Electronics, silence, bullies, being by himself, racism, intolerance, willful ignorance, cold weather, snow, judgmental people, planes and flying, fighting, his weight, highways, television, politics, money, arrogance, boats, being cooped up indoors, violence, intolerance, hasty generalizations
<BR>
---
<BR>
Parents/Guardians:
Hoyt Adolpho Ventura [63, father], Celestine Justine Ventura [60, mother]
<BR>
Siblings:
Agatha Rose Ventura [40, sister]
<BR>
Other:
Bernie Gabriel Ventura [61, uncle]
<BR>
Pets:
Nala [5, whippet]
<BR>
Hometown:
New Orleans, Louisiana
<BR>
Ethnic Background:
Spanish, Ukranian, Mexican
<BR>
Languages Spoken:
English, Cajun, Spanish, French, learning Chinese
<P>
Character History:
<BR>
Augustine Hoyt Ventura was born into a well liked family, with a small but decent house, enough money to get by, and above all, a loving family. But from the start, things were rather difficult. After conceiving her first child, Celestine and Hoyt Ventura were unsure of whether or not she was going to allow themselves to conceive again. Her first child was born with many mental problems, costing the family a lot more money then they had bargained for, or that they could afford. As such, it became increasingly difficult for the loving duo to be truly happy with one another when they had to dedicate so much time to Augustine's older sister, Agatha. With their marriage dwindling before their eyes, the newly weds nearly choked when they found out two years later, that Celestine was pregnant once more. Eight months later, their son Augustine were born, a month premature, but perfectly healthy.
<P>
A year after Auggie was born, Celestine went back to school and finished her paraprofessional certification, a few final steps she needed in order to take on a librarian position at the local high school. This meant that with Hoyt off on business calls, Agatha and Augustine were left in the care of local day cares, and weekend babysitters. And it worked, to an extent. But not to the extent that their parents would have liked. Years went by, and it became bluntly obvious that Augustine was beginning to strive for attention. His sister got the majority of it, needed due to her mental state. She was three years older than Auggie, but acted as though she was much younger, which demanded a lot of his parents time. This didnít go over well. Augustine would eventually start to act out the best he could, being naturally shy and submissive. But like most troubled children, he stood out from time to time, was given his attention, and then was left to fend for himself.
<P>
Augustine was also being neglected by his peers. Elementary school was, simply put, hell for the scrawny young boy; preferring instead the comfort of books over boy friends, Auggie easily isolated himself and was definitely considered the "weird boy" in school. He could read and write better than anyone in his grade, something that made them uneasy and allowed them to make fun of him. At first, his pride was easily hurt, but that was until he met Jared Labelle. Jared, simply put, was also an outsider; heíd lived in the Bayou just as long as Auggie, but somehow, they never quite fit in with the rest of the kids. It was one day at recess when Jared was simply walking that they walked into Auggie, invited him to come along, and had ever since allowed him to be there. It was Jared who took him under his wing and sheltered him from the bitter realities of the world. As they grew up, they grew up together; Auggie had his family and Jared, nothing else. In middle school, that was all he needed, as well. Jared harbored Augustineís family secret of declining funds, allowed him to stay in his room at his leisure, and eventually began to grow a bond of brotherhood that would last them throughout high school.
<P>
When they became seniors, everything changed. Jared contracted brain cancer and his health deteriorated faster than anyone could have imagined. He passed away weeks before graduation, and needless to say Augustine was devastated. It wasn't that his family didn't care, especially considering Jared had become as much a part of the family as anyone else. Augustine decided to keep his feelings in out of respect for his forever stressed parents and uncle, who had moved in with them to help with Agatha and finances. He didn't want to add anything else on to their plate, so he dealt with it mostly on his own. When his uncle offered to take him to Heroica Matamoros, Mexico with him, he agreed almost immediately, feeling that a few months or even years out of his hometown would help his heart heal more quickly.
<P>
Augustine's uncle managed to quickly find him a job on a fishing boat. Augustine was grateful but not soon after starting work, he discovered that he was terribly sea sick. He tried his hardest to fight through it but he eventually had to quit, having passed out from dehydration one too many times. Not wanting to leave Mexico just yet, he searched for another job, and found one in landscaping instead. This was much better for him and he soon learned that the other men he worked with had interesting stories, driving him to become more fluent in Spanish and also to stop talking about himself and listen to others. This is also around the time he began to write in his journal, filling it with feelings carried over from back home and also neat stories he had heard from the locals, fearing he would forget them if he didn't write them down. After nearly four years landscaping and gardening in Northwestern Mexico, Auggie moved back to the United States, but this time to Miami. With the money he had earned and saved, he enrolled in cosmetology school to fulfill his dream of becoming a hairdresser. To cover the rest of his expenses he continued his work as a landscaper, finding his experience to be quite an advantage in finding and landing jobs, not to mention making friends with the men he worked with.
<P>
After earning his certification for hairdressing, Augustine high tailed it out of Miami. It's not that he didn't enjoy it there. He loved it there, and he had met a handful of great and unique people there. But he knew he needed to be at home, or at least visit, as the last he had heard from his parents was that his sister wasn't doing well. It was almost as if his return home was in perfect timing, because a month after he moved back in at the age of twenty eight years old, his sister Agatha passed away peacefully in her sleep. The family had been more than prepared for it on the count of her beating the odds by about twenty years, so it didn't come as a shock, but they were naturally upset. Augustine spent a few more months in New Orleans to grieve with his family before moving out to Seattle on a whim.
<P>
He met his first serious girlfriend, Belinda, while he was standing outside a coffee shop waiting for it to open so he could buy coffee for him and some of the guys he worked with. They hit it off right away. She was quick on her feet and liked to talk just as much as, if not more, than Auggie did, and she always had interesting stories. She was definitely rough around the edges, but Auggie was smitten and Cupid's arrow had blinded him to the problems that were sure to follow. Belinda was a heroin addict and rather sexuality promiscuous, the latter of which didn't bother Auggie as long as she was safe, which she was. The heroin, however, devastated him. He couldn't bring himself to leave her. She had been his closest friend since Jared, always dependable and always available for him to talk to if he so needed. Not to mention she gave him a place to stay. One morning after a night of hard partying, Auggie woke up and Belinda was gone. When he looked around all he found was his packed bag and their brand new puppy, Nala. Destitute and heartbroken he took off, not knowing what else to do. He searched for her in places she might have been, but all evidence pointed to her being gone for good. To this day he still hasn't heard from her, and it still eats away at him. He has many times considered going to search for her, but deep down in his heart he knew that what he might find might not be good. Not even his undying Mr. Brightside attitude could save him from these haunting thoughts.
<P>
Seattle had too many bad memories associated with it, so he took the dog and moved south to Ashwick Valley, and has been here for nearly a year now. Just recently he was evicted from his studio apartment and has been squatting where he can if the weather should force him too, although he's not completely against sleeping outside, having done it out of his own free will on more than one occasion. He has steady work in carpentry but has no home job, which is the main source of his financial instability. Of course the part about not having a home address is also an enormous obstacle. Fortunately for him his resume is great and allows him to get the odd job when he absolutely needs it. He is still actively pursuing his dream of becoming a hairdresser, and firmly believes that he's getting closer and closer each day.
</div><BR><BR><bR>
<center>
<div style="width: 360px; border-bottom: 3px solid #fddf55; border-top: 3px solid #d24444; text-align; justify; background-color: #f6f6f6; padding: 10px; font-size: 12px; "><BR><DIV CLASS="app">Tamar</div><br><br><br>Hellooooo I'm Tamar, twenty years old and I've been RPing for a good eight years now? You can PM me or aim me @ cornureatur, though I'm not always online! Anyway, hope this is okay for an app and I'm looking forward to finally getting started! ^^</div></center><br><br></center></DIV></CENTER>[/DOHTML]