Title: FEAR ME FOR I AM DEATH!?
Description: (PERCY JACKSON RPG)
AVERYWHISKEYHANDS - October 10, 2010 06:53 PM (GMT)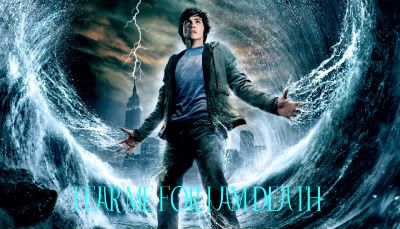 Fear & Terror shall rule all
if they achieve then the gods
will all fall, if they fail and goodness
prevails then fear and terror
are to fall to the underworld lair.

that was the prophecy given to the Valentine cousins.
Saphira and Scorpius Valentine. Daughter and son of
Phobos and Deimos. At the age of seventeen they were
given a job by their fathers. Kill Percy Jackson and receive
the stone. The stone, is the reason why the world is safe
Saphira and Scorpius together, make one god. A dangerous
one at that, something that Deimos and Phobos want to
release to cause chaos and terror around the world and
eventually bring down the gods. The one who possess it?
Percy Jackson. Poseidon had it taken away from Deimos
and Phobos. If the cousins shall fail their fathers will kill
them if they don't then...well, they didn't know really. Upon
arriving to Camp Half Blood, Scorpius and Saphira work hard
to hide their abilities and try to befriend Percy & his friends.
Only, they don't know if they want to kill anyone.

Percy Jackson had just received a gift from his father.
A tiny little stone on a necklace, with a letter saying to
keep it protected at all times. Not understanding what
the deal about the necklace is, he keeps it anyways.
Percy is very curious about the Valentine cousins. They
are odd, different from the rest, he couldn't resist to
befriend them. Especially Saphira, Annabeth Chase,
daughter of Athena has ended their relationship together.
They are friends and want to keep it that way. When Scorpius
comes along he knocks her off her feet, his hyper ways and
hot headed temper and fighting skills are a challenge to her.
She couldn't help but fall for the odd boy. While Percy is
busy falling for Saphira, who's the only one with the determination
to get the stone. It doesn't take long for her to fall in love with Percy.

The question is, will the cousins decide to kill for what they
need or is it going to end in their death and will they ever
tell Percy and his friends what their real purpose is?
HOME!?RULES!? CANONS!?
HIPPIE HENNA ! - November 1, 2010 09:49 PM (GMT)
* Hosted for free by InvisionFree