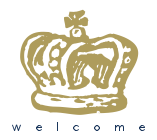 It's 1533, and King Henry VIII is plunging his realm into chaos...
THE REGENCY… After the King's poisoning, Katherine of Aragon has assumed the Regency in her husband's stead. As the investigation into what happened continues, the woman who everyone thought finished is now the most powerful person in the Realm. Would Katherine use this power to punish those who have harmed her? Or would her compassionate nature prevents her from abusing her position and new found power? Would the King survive? And if not… What then? One thing is for certain, the realm will never be the same after this...
Welcome to Tudors Saga! From this point on, you write the story. Which path would you take?


| STATISTICS | M | F | T |
| --- | --- | --- | --- |
| Artist | 0 | 2 | 2 |
| Clergy | 0 | 0 | 0 |
| Commoner | 9 | 10 | 19 |
| Noble | 16 | 15 | 31 |
| Royal | 1 | 8 | 9 |
| TOTALS | 26 | 35 | 61 |
| CANONS | 15 | 21 | 36 |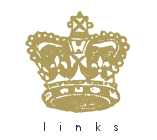 Rules
Plot
Applications
Canon List
Face Claims
Roleplay Requests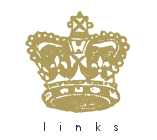 Notable Threads
The Rising Force
Katherine of Aragon becomes Regent
Announcement Of The Queen Regent To The Court
Katherine of Aragon addresses the courtiers
Questioning France
Madeleine of Valois, Thomas Howard & Thomas More
The Dance Of Death
Harold Neville, George, Anne & Mary Boleyn
Italian Storm
Thomas More & Serafina De Medici
Do You Fancy Married Life, My Lady?
Thomas More & Elena Borgia
A Thistle's Sting
Thomas More & Annabella Stewart
In The Edge of Darkness
Katherine of Aragon & Thomas Cromwell
October, 1533

Cold winds across the realm bring even colder and ominous developments to court. The King has been poisoned, and with it a new chapter unfolds.
Because of Henry VIII's poisoning, by order of Queen Katherine, the Palace of Whitehall is on lockdown. Old threads can continue as normal, but any new threads should be confined to the Palace of Whitehall. Also, we are remaining in October during this part of the storyline.
Residence: Whitehall Palace, London
Event: None
Hear Ye! Hear Ye!

Tudors Saga has recently gone through a reboot. Please read HOW IT ALL STARTED to understand what, and how the site has been updated.

To help new and old members, as well as guests, follow the site's events, we have established a GUIDE TO SAGA'S HISTORY

There is, as of now, no character restrictions.

PRIORITY CHARACTERS:
Thomas Boleyn

Check out the NEW CANON LIST

Also, if you are interested in adopting a character from any of our members, check ADOPTABLE CHARACTERS

Our Facebook page is HERE!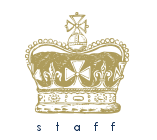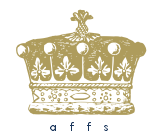 Online Users
Member Name
Location
Time
Guest
Viewing Board Index
Dec 13 2013, 09:48 PM
Guest
Viewing Board Index
Dec 13 2013, 09:48 PM
Guest
Viewing Topic: The Wedding Of Elena & James
Dec 13 2013, 09:43 PM
Guest
Viewing Board Index
Dec 13 2013, 09:27 PM
Guest
Viewing Online List
Dec 13 2013, 09:25 PM
Guest
Viewing Topic: Kingdom Come
Dec 13 2013, 09:20 PM
Guest
Viewing Board Index
Dec 13 2013, 09:12 PM

Madeleine of Valois

Viewing Topic: The Wedding Of Elena & James
Dec 13 2013, 09:05 PM
PM