Title: A Chance Interception Can Lead To Love~ (Sinclair)
Description: Pirate/Prince yaoi goodness.
xichxliebexdichx - December 16, 2010 04:27 AM (GMT)
Name: Dietrich Abendroth
Age: 21
Eyes: Garnet red, though they appear chocolate at first.
Hair: Dark gray, considered black.
Stats: Six feet tall; lean, toned, and agile build.
Occupation: Captain of a ship of young, European pirates. (No one is over thirty.)
Personality: Cocky, sarcastic, possessive, and a bit rough; protective, affectionate, and not altogether unkind, just a little intense; a strong leader who's quick on his feet and on the job.
------
Dietrich was in his quarters, conversing with his first mate in unconsciously low tones about the map before them when a crewman burst into the cabin excitedly, startling the brunette at his side and making the youth knock over a thankfully unlit candle. Looking up with some annoyance, the dark-haired man gave the intruder a slight frown.
"What?" he demanded shortly, standing up straight.
"Sorry, sir," the shirtless man apologized sheepishly, smiling awkwardly. "It's just that there's something on the horizon that might interest you."
"Is it a ship?" his first mate, Davey Fletcher asked with a furrowed brow.
"No, it's a
duck
," Dietrich answered dryly.
"Yes, it's a ship, cap'n! And you should see its flag!" the man went on meaningfully, grinning ear to ear.
Quirking an eyebrow, Dietrich nodded, grabbing his spyglass and following his underling up to the deck. Leaning over the rail along with several other crew members, he elongated the zooming tool and smirked at the sight he could now clearly see. Pushing his spyglass shut and turning to his awaiting crew, he grinned. "Prepare to board a royal vessel, boys. We've got ourselves a prince!" he announced with amusement. They would raid the fool's ship and hold him hostage for ransom. If the man was young and handsome, perhaps he would have some fun with him while he was at it. He was a pirate, after all. He took what he wanted.[I]
Sinclair - December 16, 2010 05:08 AM (GMT)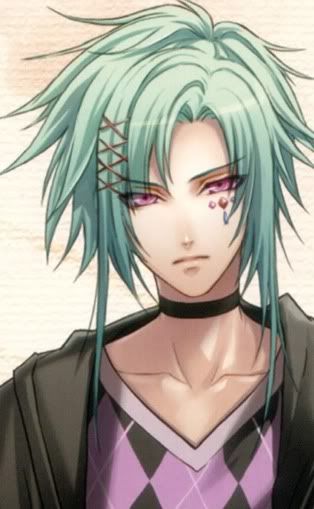 Name: (Prince) Elizar Bellatrove
Age: Twenty
Position: Uke
Height: 5"9
Weight: 139lbs
Personality: The average type of prince, the one that makes one want to stop and curse. Elizar doesn't like the poor, he doesn't care for them and he won't feel bad for being called a name. He's been raised to be selfish, absorbed in the riches and that's exactly how he intends to act. Elizar won't work unless he really needs to, unless the few he loves need him to do it. The only three people in the world he decided to ever listen to would be his parents and his one, best friend. There isn't much else he'd do for another soul and won't dare go out in the streets without protection from the disgust that is the poor.
~~
"Where oh where will we go?" Elizar murmured, pointing about some maps. He had had an idea for a while, one to earn his family more riches then they needed. He was out for the treasure and nothing more, not the beauty of the sea and not the Pirates. Oh the bloody Pirates, they were disgusting, filthy, rude and really needed to be taught proper manners. None dared to attack his town because his family's forces were far to strong....No Pirates would survive.
"What about here,Eli?" His best friend and only one able to say his name in such a way suggested. The young male took a look at where the older had pointed and cocked his head to the side. He was smart, don't get it wrong, he wasn't an idiot by any means. Elizar was very well educated and could do anything involving thinking, he was not an idiotic fool. However he could not read maps, that was not a strong suit.
"And what's it hold?" He murmured, looking down at it. His friend smiled and went on to speak of all the wonders.
"It has jewels unlike any man's eyes and coins so pure that you could sell one for hundreds, perhaps thousands of dollars!" It was a place of magic so to speak and Elizar was now intrigued.
"Take me there."
It didn't take long for their makeshift crew was set out and soon they were weeks away from the town and on their way. Elizar was napping mindlessly when an alarm rang out. The young man propped himself up and looked out at where most were staring.
"What is it?" He hissed. His friend turned a head to him and stared with such sad eyes.
"Pirates. Now you must hide! Elizar you're a Prince and we can't allow them to find you." Taking his hand the Prince's friend led him below deck, the men following to grab swords and guns to put to use against the Pirates. While the crew worked on getting the weapons above deck, Elizar was hidden under the floorboards of the ship, a hidden area made to house one should emergency arise.
"You must come!" Elizar cried. His friend shook his head and closed the secret hiding place.
"I must fight for you prince." He murmured, rushing up above with a sword in arm.
xichxliebexdichx - December 16, 2010 05:50 AM (GMT)
Dietrich smirked as he drew his blade in his cabin, preparing to join his crew in the interception. He always joined the men who fought. He was no a lazy or entirely selfish captain. If there was a chance for his crew to be harmed, he believed he should have an equal opportunity to be harmed. They had one of the fastest ships in the sea. There would be no way for the royal ship to escape their approach. The prince's vessel would have to fight or surrender -- there was no "run."

His first mate poked his messy head in, smirking at his calm, slowly moving captain.

"Enough of your sword's chai tea, Dietrich. The vessel is near, and her crew is raring to go," the brunette chuckled, disappearing again to a rise of voices on deck.

The tall man rolled his dark eyes. "It's 'tai chi,' you daft bugger," he muttered, sheathing his sword for the moment and exiting his cabin. Stepping into the sunlight, he blocked out the offending star with one hand and grinned cheekily at the small group of armed men on the much smaller ship's deck. They looked so determined, he would've thought they were protecting an entire royal family. He doubted an entire royal family would take such a measly craft anywhere, and raised an eyebrow thoughtfully. Climbing on the edge of his ship, he held onto a rope and stood proudly, addressing the company on the opposite vessel.

"You seem to be in the wrong waters, lads. There's a sailing toll 'round these seas. Perhaps you should pay the price for trespassing?" he said wryly. "Get 'em, boys," he murmured to his crew. Immediately, there were boisterous cries of war, and men and teenagers launched from their ship to the 'trespassing' vessel, landing on the deck and drawing their swords to beat down the small crew. It didn't take long to overwhelm them -- they outnumbered them at least two to one -- and Dietrich draw his sword against the man he deemed closest to leader. He could only assume, as he was dressed the best of the armed crew. He would be a right hand man of the royalty aboard, whom he was no doubt hiding somewhere.

"You look to be the most intelligent man here," he mused, pointing his blade to the man's gut and drawing closer. "Will you tell me where his highness is hiding?" Impatient, he decided not to wait for an answer. Glancing back to his first mate and two other men, he jerked his head in the nearest door's direction. "Search the place. I'm betting there's a prince on board."

"Yes, Captain," Fletcher said obediently, smiling deviously at the man under his leader's sword. Dietrich was a skilled swordsman. He'd have the man's guts if he crossed him.

Dietrich gave the man one last wry smirk before turning to search the ship himself. If he had to hazard a guess, the prince would be somewhere below deck... maybe even literally. Hm. He came across the storage before the bilge, and walked steadily across the floor, looking and listening carefully. Straining his ears, he heard someone breathing, and smirked to himself.

"...I know you're in here," he murmured deviously, angling his head toward a barrel and then deciding that wasn't quite it. "Don't make me find you," he warned darkly, slightly annoyed that he didn't have his crew in the room to make this go faster. "Because I most..." The floor. There was a continuity error in the wood grain. "...certainly..." He stepped back slightly, looking elsewhere as if he didn't know. "...will." Stomping on a floorboard, he kicked up a loose piece and tossed it aside, revealing the top right half of a young man under the floor, well-dressed and bejeweled. Grinning, he crouched. "Hello, my prince. I told you I would find you," he chuckled lowly. He heard Fletcher enter the room with an announcement that he hadn't found anyone, and gave the man a look. Looking back to the prince, he smiled almost evilly. "Now are you going to come out on your own? Or am I going to have to cut my way through?" he asked with false sweetness.
Sinclair - December 16, 2010 06:09 AM (GMT)
If they could run he would've told them to run. The first mate of this ship and Elizar's best friend was a man a few years older, his name was one Sinclair Delacour. He was not rich, never had been but he allowed his friend to dress him in the nice things. He had befriended Elizar as a child and they had hit it off ever since. They had never argued and never became any further apart, only closer. So it was no surprise that Sinclair would die to protect Elizar for he was the Prince and Prince's were very much an importance.

Their ship however was simply just not fast enough to beat this one, which came at them at an alarming speed. This was how Sinclair could guess that there would be no running from this battle, not today. He just hoped they wouldn't find Elizar...And if they did well Sinclair had given him something to protect himself.

There was also a matter of another secret latch, if found the young man could press it and he'd fall through and into the ocean below. It wouldn't be hard for the Prince to then latch to a part of the ship and hide out. This ship was modelled after drawings of the flying Dutchman, one of Elizar's favourite ships. It had hidden parts all around it and hopefully that would suffice. Hopefully these Pirates were not as determined.

When they attacked the crew were quickly outnumbered and most by now were dead or tied to the mast. Sinclair glared at the Captain, "I will not give up such information. A Prince is far more special than my life." He hissed, watching the man move below deck. He would have went after him to slaughter him had he not been grabbed right away.

Elizar was hidden away, his breathing catching in his throat every now and again. A gun was pressed to his chest, something he had pulled out of his pocket after having found it slipped in. Hearing the Captain of the Pirate's ship coo and mock him he bit his lip.

The man was above him, directly above him! Feeling the stomp he yelped, staring as the light streamed through. Staring up at the man he glared. "I think you'll have to suck my fucking dick." He growled, aiming and shoot at the man before pressing the small button. The young male was dropped down, hitting the water with a splash. Swimming under and up he hit the surface and gasped for air, latching himself to the ship before climbing into one of the mouth crevices that again modelled the Dutchman. He was wet, cold and felt more like a common prisoner than a Prince.


xichxliebexdichx - December 17, 2010 12:22 AM (GMT)
Dietrich scowled at the youth's retort and jerked back in surprise as he fell suddenly into the water. Leaning over the opening, he glared at the prince's form as he swam away. That was stupid of him. Unless he was suicidal, in which case he'd probably gotten his death wish. Butthat didn't make any sense. Wouldn't it be easier to let a random pirate kill you? Drowning would be a horrible way to die. No, it didn't take a genius to figure there was somewhere to go for the boy.

Standing, he paused thoughtfully, listening carefully to hear over the rushing water below. This ship wasn't technically possible, he thought, but it didn't matter what physics said, because the prince was climbing around somewhere.

"I'll be right back, Davey," he informed his confused first mate. Stepping forward, he plunged into the water and grabbed onto the edge of the floor, holding tight and investigating the underside of the ship through his foggy vision. Spotting a crevice of some kind, he let go of the floor, ignoring Fletcher's protests as he swam to the opening. The prince's gun would be useless, the gunpowder too wet to trigger any fire. He would be virtually defenseless, and Dietrich smirked as he abruptly hoisted himself into the small opening.

It was quite cramped, the space hardly meant for two people, but he was quick to tackle the youth and knock him off-balance and into the side of the ship, pinning him atthe elbows and panting with some amount of excitement. He grinned roguishly, inches from the beautiful boy's face. "Clever, this vessel. But I'm no fool, as I'm sure you thought I would be. Quickly, he took a dagger from his belt and held it to the prince's throat. "I think it would safest for you to come with me to my ship. That is, unless you'd like to have me slit your throat. Then you can swim to good ol' Davey Jones. Hm?" he murmured darkly, pressed up against the boy to keep him from moving without his consent. "Those are your options." Keeping his knife at the youth's pale jugular, he reached to his belt again with his other hand to grab some rope. He took the violet-eyed boy's wrists roughly, binding them together with a simple knot that would hold. He'd had a lot of practice tying things with one hand. He'd gotten rather good at it. "I'll pull you out of the water if you cooperate," he suggested now. "It would be quite hard to swim tied up, wouldn't it?" Backing off, he flipped his dagger around in his hand and held it away, smirking. "Your choice."
Sinclair - December 17, 2010 02:31 AM (GMT)
Sinclair was worried, very much so in the sense he had heard the splash of the younger male hitting the water. Normally he'd be happy to know that the other had gotten away safely, however he also knew that this Pirate Captain was not an idiot like he had hoped. He'd found Elizar so quickly that it was actually kind of scary. He had found the young male without even really trying it had seemed. Sinclair was very worried now, all he wanted was to get to the Prince and protect him but being tied to the mast kept him from doing a thing.

Why don't you stop acting like cowards! Go hunt for your own god damn treasure!" He shouted at the Pirates. While most would get angry these Pirates laughed and looked at each other. This was most certainly not a common group of men but a rather smart group.

"Why? Whatever is below the sea is not nearly as much worth as a Prince. Once his mommy and daddy find out he's being held captive, they'll pay us the world for him back." One of the men snickered.

Sinclair glared because he knew they were right, absolutely one hundred percent. Elizar's parents loved him so much because he was their only child and he meant the world to them. He meant everything and they would do all they could to protect him and care for him. They would pay these Pirates everything to have their child back.

Elizar had hidden himself within the crevice of the ship, hiding away until a body pulled itself up. Aiming he shot at the man but when no bullets came out he cursed the gunpowder. He wouldn't have minded being pressed to the ground, a very hot body atop his, belonging to a very handsome Captain, should the man not be holding a knife to his throat. Glaring Elizar spat at the man, "like I have a choice! You may give me options but in truth you already picked out the answer." As he was being tied up he continued, fighting though throughout. "You won't kill me because you want to use me as ransom, to collect money you don't even need. Killing me would get you nothing, keeping me alive, everything." Thrashing about he glared at the man. "So hurry it up already and take me!" Since there was no visible way to escape he had to stick it out, hoping to find some way later.
xichxliebexdichx - December 18, 2010 03:19 AM (GMT)
The pirate captain smirked. Well, obviously he wasn't going to kill him. But he could've cut him up anyway -- it just wouldn't be enough to kill him. Didn't mean he'd walk away with his skin of limbs intact. "I wouldn't be so abrupt if I were you, your highness," he chuckled, lifting the boy by his shirt and holding him over the opening. "You're not exactly at an advantage." Dropping him, he let the boy fall intothe water. Chuckling, he let the prince struggle to swim for a few seconds before rolling his eyes and diving in after him.

Hooking an arm around the youth's thin waist, he swam swiftly under the ship and brought the boy to the surface first. Looking around as he came up, he spotted Fletched looking for him in turn. His first mate signalled to someone, and Dietrich swam with the prince to the small row boat that approached. The crewman reached over the edge as Dietrich maneuvered the boy to him.

"To the deck," he instructed simply. A minute or so later they were climbing aboard, Dietrich having slung the prince over his shoulder. He set the boy on his feet once they were on deck. He stepped sideways, and let two of his burlier, more intimidating crewmen take the prince's upper arms. "Brig. He's a bit of a fighter. Make it uncomfortable... but not painful. He's a guest. Somewhat." Chuckling, he waved the men off, turning to go to his cabin as if he was bored of their new captive.

The men grunted in acknowledgement, jostling the youth around and carrying him down to the damp, dark underbelly of the ship. One of them lit a room, and the other lifted the prince up under his arms to hoist him inside. He brought the boy's bound hands up, looping them over a blunted hook on the low ceiling and grabbing more rope. He tied the boy's hands tighter, smirking with satisfaction. "Cap'n Abendroth will be down shortly, princess," he chortled, deliberately calling him the wrong gender. He was pretty, why not poke fun when he himself was brutally masculine? Turning to leave, he slammed the damaged door and left the prince alone.
Sinclair - December 18, 2010 11:50 PM (GMT)
He did like to be called by his proper title, however he did not enjoy it slipping past the lips of this man, who was so confident that the violet eyed young man wished nothing more than to punch the man in the face. This Captain was a far fetched fool and one he wouldn't mind sending to the gallows. Though their tides were turned and he knew very well that if he gave to much fight he might just get himself thrown overboard. He had been taught to swim but tied up and swimming was a different story all together. "Yes I'm very well aware of that." Elizar spat, a yelp shot from his lips when he felt the arms around him vanish, his warming body hitting the ice cold water.

What Elizar wanted to do was push his arms out and swim but what he could only do was kick his feet in attempt to push himself to the surface. It was only a matter of time before the Captain came into his view, the man's arm around his body as he was drug to the top. Coughing once he could breath the young male kicked the body that held his, not the best idea but his only one. It wasn't as forceful as he had wished either but it was what had to happen due to the water that it only appeared as a light tap to the leg. As he was hoisted up and into the boat he felt more like baggage than a Prince, or person for that matter.

Once on the dreaded Pirates ship Elizar began to struggle, throwing himself around the arms that held him but he was quickly and rather effectively stopped when a very large man lifted him up and made trying seem almost useless. There would be no point when he knew he really stood no chance against the man. On the ship just across Sinclair was fretting over the Prince, his bonds holding him tight as he shouted for the Prince. "Elizar! We'll get you back we promise!" He screamed at the youth, who he saw turn his head and nod, though the nod was more of a defeated one.

"Tell us his last name." The Pirate growled, pointing at the Prince. "If not we'll slit his throat." What they needed was the last name so they knew just who to send the ransom to and he knew his Captain wouldn't be pleased if he didn't find out. And the thought of them killing the pretty boy was all the Prince's friend needed to spill it.

"Bellatrove...Elizar Bellatrove." Sinclair murmured, watching as the men slowly exited the ship and hopped on over to their own.

"I don't really care and don't call me Princess!" He hissed, kicking out at the man before swinging a bit from his place in the air. He hated this, absolutely hated it. Elizar didn't believe he should be captured...He could give them money after all so why not just let him go? Hearing Sinclair and knowing how worried his friend was made him feel...almost guilty about his entire expedition idea.
xichxliebexdichx - December 19, 2010 11:32 PM (GMT)
"This one's stubborn," the crewman informed him as he came up from below deck.

Dietrich nodded. "Yes, I noticed," he chuckled. "I'll have a visit with the little prince. He's secured?"

"The usual."

"Hmm. I'll bring a few supplies. I think I'm going to have some fun with him, Baker. Go tell Fletcher to work on ransom. I believe Herrera told me we've learned our hostage's name."

"Yes, cap'n."

-

Pushing open the door of his captive's room, Dietrich gave the youth a false smile, setting down a satchel of 'supplies.' The entire crew knew he swung both ways, and while most of them didn't, they thought it was hilarious that he was so kinky. No one would disturb them unless they heard Dietrich give a very specific cry. The dark-haired man had no doubt it would never be uttered. This prince had fight, but no strength and no means to carry it out.

It was perfect.

"How are you, Prince Elizar?" he asked with a somewhat kind tone. "Comfortable?" Didn't matter. "Good." He sauntered casually up to the boy, staring him dead in the eye. It was truly intriguing, the violet of the boy's irises. Bizarre, but lovely. He enjoyed unusual traits like this in his partners, probably because it somehow made him feel closer to them. His eyes were unusual themselves. The tall pirate grabbed the boy's jaw, turning his face as if inspecting it. "You certainly have the face of royalty. I'm sure you're also quite intelligent," he mused, smirking. "So there's no reason to suspect that you'd do something stupid, am I correct?" Though he'd allow for error. Smart or not, the prince had gusto. He wouldn't submit easily. "Tell me. How old are you?" He couldn't be yet eighteen. While Dietrich enjoyed a younger partner, he did have limits. Though he'd simply ravish him if he was only seventeen. He particularly liked the naivety of seventeen-year-olds. It was endearing. The man released the youth's gorgeous face and took a step back, pointedly examining his body. Slender. Elegant. His skin would be smooth to the touch.

"I have a proposition for you, boy," he said casually, crossing his arms and leaning against a small table that was starting to rot. "You want to go home, yes? Or at least get out of here?" he began, unconsciously licking his lips. "Unfortunately, unless your parents offer a hefty sum for your safe return, that won't be happening. So here's my offer: You become my bitch, and you will be much happier aboard this vessel. And safer, I'd imagine. See, my crew isn't terribly fond of royalty, having all been fucked over by a monarch somehow. If I just let them have their way... you might not come away from any of this with your body intact." He smirked darkly. "But me? I would only make you scream in ecstasy, kid." Raising an eyebrow, he tilted his head slightly. "What say you, your highness?"
Sinclair - December 21, 2010 01:21 AM (GMT)
Sinclair was able to get out of the restraints but now came the hard part, getting back to the town and informing the King and Queen that their son was gone. He wouldn't get killed, it wasn't himself that was worried, it was how the Queen would react. She loved her son so much and he knew she'd die if she lost him.

"Where are we headed Sinclair?" One of the crewmen asked. The man turned and glared.

"Where do you think? Set sail for the town and quick! We must get the things prepared so that we may free the Prince." It hadn't taken him long to get out of his binds and he'd quickly aided the other men in getting free but now they needed to hurry, who knew how much time was left.

Elizar on the other hand was working on getting out, not at all close to it but deciding against giving up. He didn't want to be here, didn't know what the hell this Captain was planning but when he saw the man enter he shot a glare that gave notice to the term 'if looks could kill'. Rolling his eyes he glared again, "oh yeah I'm wonderfully comfortable. I feel like I'm home again." He spat, hating this man already for being so...He didn't even know a word for the man. When his face was grabbed the younger male tried to tear it out of the grip but to no avail, forced to let the man inspect him. "Well I am royalty you bloody Pirate." He growled, taken back by the question yet figuring it was the man's curiosity and nothing more and so with that in mind he decided to answer the man. "I'm twenty what's it to you?" He murmured, wondering why the man wanted to know his age, though the bag of supplied he couldn't see were a worry to him. As well as the way the Pirate looked him up in down. The sudden feeling of being naked overcame him, like he was some hanging whore.

Elizar ignored the male until he heard the offer and then began to thrash about. "No! Get away from me!" He shouted, not even liking the sound of it. Though as he heard the man continue he groaned, moving his body about. "Why don't you just tell me that I'm going to be your bitch? You give me options but no choice. It's reasonable to assume I want to live and so by giving me that option versus being your bitch I have no choice." He hissed, blushing at the thought of crying for this man in want...Though he swore not to. Hearing the last bit he blushed again and turned his head, not wanting to be seen when he agreed. "Fine...Yes...Just get me down!" Elizar murmured, tugging at the rope before glaring at the other.
xichxliebexdichx - December 22, 2010 01:58 AM (GMT)
Dietrich laughed vindictively, shaking his head as if amused by the younger male's antics. So maybe he wasn't all that young. He looked younger than twenty, but Dietrich would certainly enjoy a twenty-year-old. It's not as if he was an old man. If Elizar could be considered 'old,' than Dietrich was ancient, even with only a year in advantage. The dark-haired male sauntered to his supplies again and pulled out a set of iron shackles, more rope, and a few lengths of cloth. He kept his back to the prince, just to annoy him for a moment.

"Just remember, Elizar," he began bemusedly. "The term 'bitch' was your idea," he chuckled, patting the young man's cheek mockingly as he pulled a dagger from his belt and cut through the rope holding his prisoner up. Yanking it forward, he tripped the violet-eyed male onto a pile of empty sacks, a mildly soft landing, as it were. There was still a length of rope to be held, and he reached for it, pulling it up and back, forcing the prince's still bound wrists behind his head as he placed his boot on the small of the boy's back. He didn't press hard, but he wanted to make sure the mouthy prince knew he wasn't screwing around.

"It won't be so bad," he murmured, leaning down to the gorgeous male's ear. "Honestly. And the more you cooperate, the more comfortable your stay will be. You have my word." Pirates might lie constantly, cheat, steal, and pillage, but if one managed to actually give his word... There was a Pirates' Honour Code, of sorts, and a pirate captain's word was not a joke.

Taking a strip of cloth, he wadded it into the teal-haired male's mouth, using a second strip to pull between his lips and tie behind his head, securing the gag in place. "Let's save you punishment for the attitude, hm?" he chuckled meaningfully, picking the boy back up by his shirt and beginning to untie his hands. "Touch the gag, and you will be sorry..." He leaned in, the prince's wrists held in one large, strong hand. "Bitch," he lowed darkly, smirking. Turning his captive on his heel, he shoved the thin male into the damp wall, twisting an arm up behind him and dropping his arrogant smirk.

"Do you know how many times this vessel has been... 'brought to justice,' prince?" he asked smoothly. "None. I have been it's captain for three years, and not one of my men has been persecuted since joining. Do you know how many have tried to catch us? Hundreds. None have succeeded. They won't." He leaned into the pretty boy's neck. "They never will." Pulling rope from his belt again, he sneaked some around the boy's throat and pulled back. He wasn't strangling him, but making a collar of sorts. One he could be led by. It would tighten only slightly at resistance. He held up the iron shackles for the prince to see. "Now, do I need to use these, bitch?" he asked teasingly. He really wanted to. He was secretly hoping the prince would please him. He'd even be rewarded sometime for it. Either way, he'd be wearing them at some point.
Sinclair - December 22, 2010 08:17 AM (GMT)

"What're you, thirty?" He hissed, wanting nothing more than to push buttons he shouldn't press. In truth Elizar knew he shouldn't be so snarky, or so foolish but the was one man he didn't care about being terrible to, even with his life on the line. There was something about the Captain of this ship that made the young Prince want to disobey to all measures and to…to what? Get 'punished?' He wasn't a fucking masochist…Or at least that's what he would tell himself so long as it was proven wrong. It wasn't that he wanted pain it was just that…He didn't mind it, okay now he sounded stupid.

"You used it first! What was I supposed to do, come up with a new term?" He threw at the older male, kicking feet out in attempt to hit the man with all his might. While he didn't actually try, because mind you he did want to keep his head, he did bump the man on occasion, throwing glares as well as small taps to the leg. When he felt his body come free he almost thought he could get away but was stopped when his body hit a pile of sacks, hissing as his nice clothes hit the dirty area, though who cared anymore if he was already wet. "Stop that!" Elizar shouted, struggling when the Captain pulled on his arm, the pain mild but not so bad that he would beg it to stop.

Elizar rolled his eyes, wanting to turn his head and bite off the man's head. What bothered him was that it seemed the man just wanted him to bend down and take it like the…Bitch he was supposed to become. Ugh…That term sounded so…Peasant like…However he would be willing to endure it because it looked to be about the only thing he could do at the moment.

Elizar screamed, like a girl being attacked but it wasn't because he was scared, it was due to being shocked. He wasn't used to being gagged and so when it happened the violet eyed male didn't know exactly how to react. Glaring at the Captain he wanted to defy him but decided against it, his hands staying in that one large one. It was amazing how much bigger the Captain was compare to him, it was almost scary. "Mmmphymkesfkn!!!" Elizar shouted angrily, though all his very hurtful words were blocked out by the gag, his body thrashing as if to make up for his lack of.

The mint haired male rolled his eyes at the small tale, not really caring much. Sinclair wasn't an idiot, he would get his parents, they would pay a small fee and he would be warm and snug in his bed. The Pirates couldn't name a price they couldn't pay. They didn't need a war, though after being given back the Prince wanted this man's head, in advanced for all that he was going to have to go through. Shooting the older male a heated stare he kicked out at him, defying the man and knowing exactly what he was not getting himself into. He didn't want the cuffs to be used but now surely they would be.


xichxliebexdichx - December 22, 2010 09:11 AM (GMT)
For all the prince's struggling, Dietrich rolled his eyes. It only excited him more, that he was resisting. While he didn't have a full-on erection quite yet, Elizar was certainly making it easier to get there. The pirate wasn't exactly a sadist. And he was certainly no psychopath, either -- he wouldn't get pleasure out of beating the young man up. He just wanted to screw around, really. There was some amount of power play to it. He was a captain for many reasons, after all. There was also his fondness for beautiful things under his control. He loved the tropics, and he loved pretty hostages. Well, trying to explain why he wanted to do this made it sound even more fucked up than it actually was. Dietrich Abendroth wasn't a bad man, he was just a bit arrogant. Sure. That could work.

He chuckled at the prince's shriek of surprise at the gag. Watching him squirm like he could shake it off was funny. He was glad the youth didn't bother trying to fight him when he wasn't bound again. While it gave him less excuse for 'punishment,' it also meant he was starting to submit.

Dietrich grunted with annoyance when the teal-haired male lashed out with his slender legs, knocking into his knees. It didn't hurt, but it was annoying to say the least, and the pirate pulled the prince back and pushed him harshly back into the wall for it. "That was the wrong move, princess," he hissed lowly. His voice sounded worse than he felt, like he was much angrier than he was. He decided he was okay with that. Pressing their bodies flush together, he pulled the boy's other wrist back and shut the shackles over them, somewhat pleased. Elizar looked good tied up. The collar was a nice touch, he thought. Maybe he'd earn himself a better one later. Made of something better than coarse rope. "C'mon, bitch," he growled irritably, tugging lightly on the makeshift lead and heading to the door. "Let's let the crew know the deal, hm?" he chuckled darkly.

Dragging the prince up the steep and narrow steps back up to the deck, he allowed for any stumbling on the boy's part due to choppy waters. They must've hit the Mediterranean Sea. The current upon entry was a little rough. "Boys," he announced loudly as he came up onto the deck. "Our guest is not to be touched," he informed the men with a smirk, earning a few in return and a frown or two as well as the men surveyed the captive's prospects. Dietrich jerked the rope to bring the prince closer, putting an arm half possessively, half protectively around his thin shoulders. "He's mine. Is that clear, gentlemen?" he said curtly, raising an eyebrow.

The crew nodded, grunted, and muttered in agreement, and Dietrich smirked over at his muffled hostage. Feeling cocky, he gave the violet-eyed youth's temple a swift kiss, spinning away and tugging on his leash to guide him toward his cabin. "We'll be more comfortable in here," he chuckled, motioning to Fletcher just before he went inside, pulling the prince past him and pushing him into the room first. "We're not to be disturbed, Davey. Let the others know. Won't be long." He flashed his first mate a grin and was grimaced at in return.

"Yessir," the brunette muttered.

Wordlessly, Dietrich locked his door and gave the prince a light shove onto his back onto his mattress, sauntering around the bed and plopping down near his head, playing absently with the boy's hair. "I'm not sure I need you to do anything for me yet, your highness. Aren't you a lucky little bitch?" Sitting up against the tall headboard, he crossed his legs on the mattress next to the youth and smirked to himself, pulling out a novel from his cluttered desk drawer nearby. "I think you can just lay there looking pretty for a few minutes while I contemplate what too do with you first," he instructed wryly, getting comfortable.
Sinclair - December 22, 2010 10:45 AM (GMT)
The really embarrassing thing about this…Was that Elizar didn't hate this. Well he hated the Captain and hated being treated like a pet but what would come would surely be pleasing. He'd not yet engaged in sex, no, he was a Prince and believed in finding the right person. While he never considered himself gay he knew he wasn't all to interested in women, so he supposed now that he was. The thing was that right now he found himself wanting the man's touch, not entirely wanting to acknowledge it was the Captain doing it but rather someone else, someone unknown. As long as he could continue to gain something out of this, he supposed it wouldn't be too bad. Elizar would let himself enjoy this time, knowing that when he was given back he'd kill this man for treating him like a dog.

He was a Prince and Prince's were not supposed to be treated this way, no he was supposed to be treated like a higher being, though with this man there was no one higher than himself. Which would always pose that question of could they ever be anything aside from enemies? Of course not…He had already made up his mind on the matter and all.

The collar was absolutely humiliating and only proved to piss the Prince off even more. He did not like the feeling of being owned and this maxed it out to the fullest. Feeling the collar around his neck made him feel so..used and dirty, it wasn't something he liked in the slightest, or at least that's what he was going to continue to let himself believe. "Muph nu." He growled through the gag, which would later translate into 'fuck you.' Pulling his wrists apart he hissed in annoyance, unable to magically pull the shackles apart. He did not like the words that came next either. Fighting against the Captain Elizar pulled away, not needing to be further humiliated. The last thing he needed was to get mocked and then harmed by the crew of Pirates that hated royalty. He didn't need this shit.

Elizar tried his hardest to resist the collar, he didn't want to be seen as a pet to the Captain only to be later thrown to the men like wolves. While they hadn't had a good laying probably a long while, Elizar could only imagine the crap they could do, while also harming him, killing him off later. Though as they reached the deck, much to his best efforts in stopping it he found the Captain was forbidding a soul to touch him, which was very nice to know. Elizar was already to be thoroughly violated by the Captain, it was nice of the man to at least keep others off him, both sexually and not.

The mint haired male shook his head, fighting the shackles again as he was led away, the kiss causing a bright red blush to cross his cheeks. Elizar had not once been kissed, never had lisp met his in any other way aside from his mother. There was no other being that had given him such contact before, not even Sinclair. The furthest he'd ever gotten to physical contact with the older male was a hug and that was the very furthest. What he wanted was to stop this…To stop this humiliation, those eyes, so many eyes were following them, staring and all sorts.


Elizar fell with a small plop onto the bed, shaking his head as he adjusted himself to the best of his abilities. Glaring at the older male for continuing to call him bitch the younger moved about, staring up from his lying down position. Elizar hated that the other continued to call him pretty for every time he did he felt a blush rise up in his face. Looking away a moment, the younger looked back up, wanting the gag to be removed and asking using his eyes and a slight nudge against' the Captain's leg. Until he was allowed to speak Elizar began to move his body around on the bed, shifting his hips from side to side and tossing his hair about, as if the older was already on top of him. He was teasing, he swears.
xichxliebexdichx - December 22, 2010 11:34 AM (GMT)
Oh. Well, that blush was certainly worthwhile. It was a delicious colour, all from a kiss that in any other situation would be considered merely friendly. He could definitely hand out a few more of those. The prince would want to smack him for it undoubtedly, but he'd be sure to tease him about such little things soon enough. Heh.

Actually starting to read his book, he vaguely noticed the prince's squirming and nudging at his legs. Peeking sideways from his pages, the pirate smirked at his captive. Setting the novel aside, he crossed his arms and watched him intently. "What?" he asked with amusement, "D'you have something to say, your highness?" Chuckling, he reached to the boy's hair, running his long fingers carefully through his silken, mint-green hair. "I'm not entirely sure I want to hear that sharp tongue going off," Dietrich mused, raising an eyebrow. Grasping the boy's chin, he tipped his gorgeous head back and stared in dead in the eye. "You look good even from this angle," he commented absently. "That's an awfully suggestive way for you to get my attention, too, bitch," he chuckled, recalling the wriggling of the boy's hips. "I'd think carefully about what you dare to say, your highness. It's in high recommendation that you call me 'Captain' or 'master,' babe," he reminded the violet-eyed young man more seriously.

With one more stern glance, he gently lifted the prince's head and untied the cloth gag, setting it aside and tugging the wadding holding his tongue down out of his mouth. Smiling with narrowed eyes, the pirate gave his cheek a firm pat, laying back again. "There. Feel better? Though I don't mind the gag, personally." Lifting the boy up by the back of his shirt, he pulled him back into his body, wrapping his arms around the youth's warm, thin waist. He hummed in approval, nuzzling the crook of the prince's neck and wondering why he smelled like foreign flowers. Probably because he was rich. He didn't necessarily hold that against him, but he could if he had to. Dietrich rubbed slowly at the boy's abdomen, smirking against his skin. "What did you plan on saying, bitch?" he murmured lowly.
Sinclair - December 22, 2010 06:04 PM (GMT)
Elizar was not prepared, not in the slightest for this oncoming night. He wasn't scared of losing his virginity, more so about how much would come from the next weeks, maybe even months. The youth had to face it that he wasn't going to get rescued quickly, these things took time after all...Sinclair had to get home, tell his parents and then they had to locate the Pirates. That in itself would take far longer. He was worried about his addiction level because he did catch on easily to things and man is said to fall for pleasure to easily. Even with someone he hated, it could turn into something he couldn't get enough of.

The younger decided that glaring would get him nowhere and perhaps in truth he would really be better off doing something along the lines of speaking normally instead of shouting, demanding and all that. While it wasn't something he normally did, it was something he decided needed to be done. Staring up at the Captain he nodded lightly to each word the man spoke, though twitched and couldn't help a slight glare at the mentioning of what he was to call the man. Elizar wasn't fond of that but then again he couldn't really object or he'd get gagged again and that really did not sound fun. It wasn't something he liked, especially because he could do nothing but make foolish noises.

When it was finally removed the younger coughed lightly, moving his tongue around to get that taste back in his mouth. He did quite enjoy the liberty of his own mouth. "Well you would." He murmured, taking it down from what would have been a shout or growl earlier. What got him was the arms that wrapped almost sensually around his body, his being pulled flush against the Captain. Elizar knew this from the start but he didn't like to admit it, that this man would not torture him and would actually be quite polite, for a Pirate. He didn't want to believe it because then he couldn't kill him...He just...The Blonde didn't have what it took to kill someone for this. Now if he had been tortured that was a different story. For now he decided on a trial that would take up many months of time and then the man would be released. "Nnn.." Elizar breathed, the nuzzling causing a very warm sensation to course through him. The mint haired male couldn't help the small moan that followed as the hand ran across and rubbed his abdomen. It was embarrassing and he quickly looked as far away possible. His abdomen region was always very sensitive, when one wanted to make him give in, it was always there that held promise. Usually he was just ticklish but at the moment it was sending a wonderful feeling up his spine.

Turning his head to face the man he bit his lip, not liking that term bitch...It was so very degrading but he knew saying something would get him nowhere and so he held back on asking. "Would you take these off already?" He grumbled, looking away quickly and gazing down, his legs crossing and uncrossing over and over again.
xichxliebexdichx - December 22, 2010 11:08 PM (GMT)
Dietrich smirked slightly at the shudder he could feel on the prince's skin. The pirate brushed his lips against the boy's neck, interested in earning another one of those shivers. "I'm so glad you're cooperating. It really will make things easier," he murmured. Ha, he sounded like a rapist. Well, he could probably be considered one. Forcing captives into sexual things most likely would set off a rape radar, if not a molestation one.

Huh.

Chuckling, he smoothed his hands over the younger man's stomach again, massaging lower and lower every few moments. "Take them off?" he echoed bemusedly. "What, these?" he asked with a purposely false innocence, snaking his hands down the prince's sides and under the waistband of his trousers. He was terribly well-dressed, even if he was still damp, and it would almost seem a shame that he'd probably rip the sloth a bit. The boy undoubtedly wouldn't miss them. He would certainly have plenty of such fine clothes at home. "I could do that," he chuckled, slipping his hands lower and tugging the violet-eyed youth's trousers down. He lay back slightly, pulling the prince's torso with him and slowly taking hold of his cock. Steadily, he pumped the young man's flesh to life, mouthing against his neck sensuously and enjoying how close his shackled hands were to his own hardening dick.
Sinclair - December 22, 2010 11:52 PM (GMT)
"S..Stop that!" He hissed, another shiver coursing through his body and straight to every bit of pleasure centre there was, namely his cock. It wasn't hard but the mint haired male could feel something stirring and he did not like the idea of getting off because of this man. "Nn...You do this to every captive, don't you?" He mumbled, his hands attempting at the shackles again in hopes it would come free. Not that he would leave this room, for here he was safe. No he'd just hole himself in a corner and grab the nearest sharp object.

Elizar shot the man a glare but it was quickly turned into a face of pleasure. His eyes fluttered open and closed as the hand massaged his stomach, the feeling of the fingers running across his abdomen was...so good. Elizar bit his lip to keep in his noise but was unable to keep it all in. "Ahh...Ah! Oh!" The Prince moaned, his body almost pushing into that devil's touch. He was trying to stop himself but...The Captain was far to good at this game. "N-No!" He squeaked, trying to grab at the hands that slid under his pants only to remember he was very much tied up. The younger male shook, hissed and attempted to attack the man who was undressing him, literally. "S-Stop that...! Stop..Don't touch me there!" He groaned, his hips moving to the rhythm of the Captain's pumps despite his groans to stop. The lips against his neck only made him moan louder. "A..ahh!" Elizar's fingers began to wiggle with the motion of his hips, brushing against the Captain's pants, unknowing to the Prince just how aroused the older male was.
xichxliebexdichx - December 23, 2010 09:10 AM (GMT)
The pirate chuckled. "Other captives? Hm," he murmured thoughtfully, moving his lips to the boy's shoulder as he tugged his shirt lower. "Perhaps," he chuckled, mostly messing with him. He didn't actually do too many sexual things with captives. There were only a few, and he did different things with each of them. The particularly horrible ones he only bothered fucking, and he'd only jacked off one other hostage, a duke from... somewhere. Older, but not by much. They left on good terms, actually... no animosity between the dukedom and his ship, The Winged Scourge. He hadn't treated the man badly, after all, and in the end hadn't demanded much of a ransom. They practically threw it at him, actually. Maybe he'd get lucky with this hostage, too. The pirate was starting to like him already. How could he not like a voice like that?

He hummed in approval at the boy's unintentional bucking, and found himself chuckling as he resisted feebly. "Don't bother with that tough prince act, bitch," he mused, running his tongue up the boy's neck steadily, tracing vertebrae. "That voice tells me all I need to know... And you may certainly have more," he chuckled darkly, working his hand faster, running the other up the young man's torso and brushing over his nipples. How was he so warm? He'd just been dunked into the bloody Mediterranean Sea! It was amazing, and he rather enjoyed pressing it against himself as he tweaked a pert nipple.

Gasping quietly in surprise, he smirked again against the teal-haired boy's skin as his hands unknowingly fondled him. "Well, I appreciate that, your highness," he said as he pulled the boy closer, grinding his hard-on against the boy's butt and hands. "I think it's in your best interest to keep doing that..." he lowed in his ear, massaging the prince's balls and pinching his nipple pointedly. "Like you mean it," he finished smoothly, biting lightly into the nape of his neck.
Sinclair - December 23, 2010 10:13 PM (GMT)

What was this man getting at? Elizar wasn't one to have those stupid moments but right now, he couldn't imagine what the other…Ugh His mind was so cloudy even he didn't really know what he was saying. Why the Captain decided on him as his toy was odd, sure he was a prince but why not just fuck someone he knew? "Just don't give me a disease." He hissed, not even wanting to ask how many partners the Captain had had. It might be a bit embarrassing to admit he had none but at least he could walk away saying he had contracted nothing and for the sake of his health he hoped this man hadn't either. While the Captain was undoubtedly handsome, oddly cleanly and neat, Elizar would not give in. Well his mind wouldn't give in, his body was another story. It would not listen and when the man rested his lips on his shoulder, pulling off more of his shirt, the younger couldn't help but whine. "Nnn.." He murmured, leaning back against the Pirate.

"I..Ah! Said stop calling me that!" He growled, shaking his head as the tongue ran along his neck, causing a wonderful sensation to course through his body. "Ah!" He moaned again, shaking even more. "No! It tells you…nothing! The bodies need for pleasure will always conflict with the minds wants and needs." He fought to compose his pride and his need to show the Captain he did not need the Captain for anything, surely not the pleasures of sex. Elizar continued to fight the man's touches, though upon the fingers pinching and running along his nipples the younger couldn't help the lengthy and all to full of pleasured moan. He cursed himself instantly for th act.

"What?!" Elizar shouted, surprised when he realized what he had been doing. Blushing the younger male could not hold back those damned moans, another slipped past him as the other ground against him, not even sure why he had acted that way. "Mmm..Ah!" Elizar murmured through his teeth, fighting the urge to buck into that hand again. "I..Can't properly touch you without being unshackled…I won't run so just do it." He hissed, turning to give the man his word. There was no point to running and plus…He had to admit that the state he was in needed to be dealt with. Wiggling his fingers again he awkwardly touched the Captain, his long digits only able to run swiftly across the male.


xichxliebexdichx - December 29, 2010 08:25 PM (GMT)
Dietrich had certainly had many of his crew, no doubt at all about that. He could have anyone that didn't mind about the piracy. But he had no diseases. If AIDS had come about yet, he might not have had it... Sexual diseases weren't big on the minds of man yet, however. Not that they probably didn't consider homosexuality some kind of disease. He lavished the youth's neck and shoulder more, humming at the prince's small sounds of unwilling pleasure.

"I'll call you whatever I want, bitch," Dietrich pointed out. "Hate to sound cliché, but you're in no position to be giving demands. So perhaps you should enjoy the ride before I put that muzzle back on you," he commented lowly, licking up the side of the prince's throat. He smirked at the moans his hands were eliciting from the younger male. "I am fully aware of what is and is not consent, your highness," he murmured darkly,"But I must continue to insist that you don't fight me."


Chuckling again at the prince's delicious sounds, he raised an eyebrow at the boy's suggestion. The hand that had been on the mint-haired youth's chest slid up to lightly hold his throat, just to prove a point. "Thing is, your highness," he began with a mock-weary sigh, "I don't trust you any more than you trust me." The pirate pressed his fingers along the underside vein of the prince's cock, nibbling on his earlobe. "I won't be taking them off, but you can have them in front of you..." he eventually allowed, grinding his hips into the boy's hands one last time.

Pulling slightly back from the prince, the hand on his throat disappeared to retrieve the key to the shackles. Unlocking them, he removed his other hand as well, leaving the violet-eyed young man's cock to wait. Dietrich held the boy's wrists and brought them forward, keeping them in place with one hand as he took the shackles again and clamped them shut, hiding the key in his shirt once again. "Turn around," he instructed. "You may get up to do so." Lowering his own trousers, the pirate pulled out his erect cock and waited for the prince to obey. "Go on," he murmured with a smirk, "And I'll continue for you." He would, of course, be punished if he touched himself without permission. He'd let the prince learn that one the hard way.
Sinclair - December 30, 2010 05:27 AM (GMT)
Elizar had never considered his sexuality before and surely hadn't considered a man as a partner, though a woman hadn't been his priority either. The young man had been far to busy with his friend and with his life, thinking of getting tied down with another one to nag and whine at him for money and freedom. He didn't want the burden of a spouse and so had never thought of himself as straight or otherwise. He had simply assumed he was like others but seeing as his best friend and now this man were both gay, he couldn't help but wonder what was the right sexuality? Surely being straight gave room for procreation but not always was it right. Elizar hadn't been taught it was all about love but it's what he believed of his own accord.

"Why not something less demeaning? I mean you already have me striped and tied, isn't that embarrassing enough?" He suggested, understanding how sarcastic he sounded however he simply couldn't help himself when it came to this. This man was so infuriating sometimes, so...he was just such an idiot. Biting back a moan the younger male struggled to get that tongue away from him, finding that the more it was applied to him the more enjoyable it became and the more noises he made. "I...I won't roll over and beg for you." He hissed, although he wouldn't fight to much.

Elizar bit his lip when the hand ran up to grip his throat, the younger male gasping lightly upon feeling the hand there. He couldn't hold back a moan when the fingers pressed his cock, the teeth taking in his ear. "Nn...But I'm harmless." He groaned, making it a point that he really could do nothing and wouldn't dare try, not with as many men against him as there were on this very ship. Hearing that he'd at least get to have them in front of him was a relief to know and instantly blushed upon feeling the others clothed cock grind into his hands.

He was instructed like a dog, told to turn, stand all that good stuff. When his hands were finally in front of him the teen was tasked with jacking the other off, something he just didn't want to do. But it was the only choice he had and so the teen leaned his head against the Captain's shoulder, pressing their bodies closer so he could properly touch the man. If he had to do it, he might as well get some brownie points. Taking the man's cock in his hand Elizar stroked it slowly, using his other hand to run his nails along the side, up and down in a slow and teasing way. "This good enough?" He murmured, blowing into the man's ear.
xichxliebexdichx - December 30, 2010 07:07 AM (GMT)
True, the violet-eyed boy was harmless, and Dietrich seriously considered this request. In all honesty, the novelty of calling the prince his bitch was already wearing out. Perhaps sticking to 'your highness' would bear the right irony when the youth was still powerless. He waited until the boy was facing him to answer, opening his legs slightly and raising an eyebrow with a cool smirk. Tugging on the boy's makeshift leash, he said, "I suppose that is one request I could honour. You have a name, I presume?" He knew his name. He just liked screwing around.

As the youth climbed in between his long legs, he was momentarily thrown off. What was this? Was he trying to be coy? Or was he hiding his face in shame? Ha, that was kind-of cute. At least he wasn't fighting, taking advantage of his learned persuasion and understanding there was nowhere to go. Not to mention, the crew might not hurt him, but they'd certainly stop him if he managed to leave the cabin without the captain. Though it was unlikely to happen, if the teal-haired prince managed to hurt him at all and got outside the cabin, his crew wouldn't hesitate to hurt him more. The captain really was the boy's only safe ticket out of this "situation." Dietrich figured the prince had considered all this.

He groaned appreciatively as the prince took his cock, and let the hand holding his leash instead slip into his hair, gripping only so tightly. "Yes, that'll do nicely," he replied, chuckling and taking the youth's abandoned flesh once again, wrapping his fingers around it entirely again to pump its entirety. "Are you still a virgin, your highness?" he questioned bemusedly. "These techniques of yours seem to be heard of but not practised..." Not that he minded a virgin. He liked those best, actually. And he was already in the process of training this younger man, so he had heard his moans already... It would be brilliant to hear more.
Sinclair - December 30, 2010 08:31 AM (GMT)
It was so very embarrassing, he'd never felt so...Humiliated in his entire life. There were times he'd felt flushed at home, even a bit flustered but this really took the cake. It wasn't even that it was the act in itself but that it was this man...Who humiliated him with his words and the way he went about doing things. The man was terribly good at making him feel embarrassed. "It's...Elizar." He murmured, hoping that the Captain would finally call him by his name, or something other than 'bitch'.

Really there was nothing he could do when it came right down to it. Should he manage to escape the Captain he'd have to deal with the twenty to thirty men aboard this ship, which he wouldn't be able to take out, even if he did try. Elizar may hate to rely on filthy pirates but in this case this man was his literal savior and rapist, or so he chose to call him. Though Elizar wouldn't openly admit it, he was enjoying these touches for they were new to him and even when they were given by this man, Elizar couldn't help but love the touching, his body was honest and his mind was beginning to give in.

Elizar moaned into the man's ear, moving his hips ever so slightly into the touch that was getting him more hot and bothered than he wanted the older to know. Wiggling about the male continued to work the Captain, his fingers playing with the older's cock gently and almost lovingly. Blushing the teen buried his face even further into the man's shoulder. "...Yes." He hissed, now awaiting the torture.
Sinclair - December 30, 2010 10:01 AM (GMT)
"All right, then..." Dietrich said agreeably. "Elizar." He did rather like the boy, in a the strange, possessive way he thought about things sometimes. There was no harm in calling him by name. He wasn't all that into intimidation, just being in charge, really. And there was no question of who held the power between the two of them, or even aboard the ship. Dietrich had even said the youth would be safe, and perhaps even comfortable. Other than his sharp tongue, he was well-behaved, obeying commands and forceful suggestions. Besides, the pirate wanted to ease him into submission as much as he wanted to throw him down and make him scream in ecstasy. Right now. But he wasn't going to have him just yet.

The mint-haired youth's moan made his fingers tighten in his hair, and he pulled him closer, fondling his balls gently, expertly. No one knew just how good it could feel to have one's balls played with. But he returned his attention to the prince's cock, circling the head with his thumb and teasing the slit with his nail as he turned his head into the boy's neck and began to lavish his skin again. He was so smooth, his skin immaculate. It must be nice to have no flaws, no freckles or burns. Dietrich's shoulders were lightly freckled from being in the sun, and he wondered if the young man in his grasp had ever seen even the amount of sun it took to get such freckles on his skin.

"Hm, good to know," he chuckled lowly, smirking against the boy's pale skin and dragging his teeth over his flesh lightly, pumping his cock harder. "You're doing well, Elizar," he murmured in praise. "...For a virgin," he added for good measure. "You need to relax..." he insisted, moving the hand in the prince's hair down between his shoulder blades. Shifting, he manoeuvred the boy onto his back, climbing over him and attacking his neck again. He rather liked this boy's neck. He tasted wonderful. "Relax..." he reminded the prince again.
Sinclair - December 30, 2010 11:25 AM (GMT)
Elizar felt a shiver run up his spine, the very way the older called his name was like a shock of pleasure to his already heated body. There was just something about this man that was calling him to give in and just accept the outcomes. In the end he knew he wouldn't get killed and would indeed bee returned and until then he would do best to simply accept what came his way and who came his way. "What's...your name?" He murmured, wanting to be able to call this man something besides Captain or man, for certainly he would not call him master. "Let me call a name..." He whispered, hoping that he was convincing enough with the way he sounded, trying his best to be sexy.

He wasn't the greatest at acting sexy, he was good at being as attractive as he was and that was about it. The younger gasped, his head pulled back when the fingers gripped at his hair. Elizar bit his lip holding back a moan but unable to hold them in as he had intended. Crying softly Elizar couldn't help but lean into the lips and teeth that ravish his neck. He was flawless that much was visible, he was perfect in almost every single way. His body was lithe and smooth and his skin was flawless and pale in the beautiful way, not the sickly way. The older male who held him, he wondered if he had any markings. Surely so since he was a pirate, or perhaps not?

"Nnn...Ahh!" Elizar moaned, hips jerking into the touch as teeth scraped across his neck. Growling at the teasing he gripped the man's cock, "I'm better than nothing." He murmured, hating that he was already teased for his being a virgin. The grip wasn't rough but it was enough to catch attention. Elizar found them soon in a different position, his eyes staring up into the older's. The younger pressed his hands to the man's chest, feeling the lips attack his neck once more. Moving his hands down he took the cock in his hands, pumping swiftly and dragging his nails across each and every time.
xichxliebexdichx - December 30, 2010 11:48 AM (GMT)
"...Dietrich," he finally allowed, after dragging his teeth over the boy's neck again. "You may call me Dietrich in private, Elizar. But I would not let the crew hear you call me that," he murmured, gladly biting harder at the boy's moans and pressing insistence. He would barely leave marks at this point, and it was entirely on his list of things to do to the prince. He was glad the younger man seemed to enjoy it, even if he didn't realize or wouldn't admit to it.

He flinched slightly as the prince gripped tighter once he was on his back, and groaned quietly, biting Elizar's neck again, roughly. "Nothing isn't vindictive, your highness," he growled lowly, though he liked the feel of the smaller male's hands on his chest. His shirt wasn't terribly open, but he certainly had skin revealed, and whether or not Elizar was intentionally touching his skin, his hands were warm and slender, and it was a lovely touch, to say the least. It was much better, however, when he was stroking him again. Groaning deeply in the back of his throat, the pirate moved his lip to the boy's ear, nibbling the lobe again, almost affectionately. The scraping sensation wasn't overall horrible, but he ran his fingers through the prince's mint hair as he supported himself with an elbow. Tugging slightly, aiming his face upward, he gave him a long, pointed look before smirking. "How repulsed would you be if I kissed you, Elizar?" he mused, challenging with his dark, dark red eyes. He wanted to mess with him, yes, but he wondered if kissing him would be as delicious as nipping him. He did enjoy kissing, despite evidence against such a fact. He just didn't usually get around to it...
Sinclair - December 30, 2010 12:12 PM (GMT)
It was nice to finally know this man by a name other than Captain, it was something good to know because at least this man trusted him a little bit to know his name. It was...An interesting name he could say, not a bad one, quite nice actually. Though to admit that to the man was another matter entirely. He wasn't going to let this man see or be known of his weaknesses, not these types. In truth Elizar could be very nice, he just chose to hide that and was not the time to go around admitting to enjoying a name, even something as small as that. It was getting dangerous now though, very, for the fact was that he didn't hate Dietrich so much as he just didn't like his attitude. He didn't hate the man at all, which was strange because he had done a few not so great things, such as kidnapping him. That being said he didn't mind the man at all. Although, again letting him know that was something to keep quiet.

His neck would not be shy of markings he was sure, in fact it was likely to be littered with all sorts of little nips and marks. It was just another embarrassing thing. Elizar hated to come to terms with a new fact but his body was becoming terribly addicted to this touch. He knew his body and he knew when it liked something and unfortunately it was starting to really like Dietrich's fingers, mouth and...other bits and pieces. Staring up at the older male he shrugged his shoulders at the question, "not actually that repulsed. Kissing is at least a way to show a bit of care, or is that hugging?" He wondered more to himself than the older.

Shaking his head he decided to do what he already knew the Captain had in mind. Bringing his head upward he let his lips meet with Dietrich's, his soft ones to rougher ones. The kiss was his first, admittedly and one that was shaping up to be quite a nice one.
xichxliebexdichx - December 30, 2010 09:00 PM (GMT)
The pirate quirked a brow at the young prince's answer. "You need to get out more, kid," he chuckled, dragging his fingers along the underside of his captive's cock once more, along the vein. "You can't even decipher the meaning or intent of an embrace, Elizar," he teased, though not unkindly. That was terribly cute. "Yes, most kisses tend to be affectionate," he allowed, smirking again. "Though, I confess, it would be much more fun for me if you didn't want to be kiss--"

His reply was cut off by the prince's sudden movement, and he met the boy's lips with some amount of shock. Well. This was an interesting turn of events. Why the hell had the boy gone and done that? He was being molested -- and raped now, too, actually -- by the pirate, and he was being so complacent at this point. Not that he had much choice if he wanted to "be comfortable" and safe. But Dietrich didn't expect him to be... well, submissive and so ready to kiss him.

Dietrich closed his eyes at the soft touch, the fingers running. His pumping hand worked slower, paying attention to the sensitive head. Elizar wasn't bad, since he was undoubtedly a first-timer. He prodded the boy's lips with his tongue, asking permission to enter. It was one thing he could give the boy option for. Kisses were more romantic than dangerous or threatening, though the pirate planned on dominating even a kiss. He would show him how a kiss really worked if he got access...
xichxliebexdichx - December 30, 2010 10:12 PM (GMT)
Elizar hated to admit when he was wrong, or when he felt good when he shouldn't...But it had to be made known now, not to his Pirate but at least to himself. Elizar was getting so addicted to this touch he actually feared that he wouldn't be able to function without some kind of touch from Dietrich. It was staring to get...dangerous almost given that he wanted to get out of here but he wouldn't be able to if that man got him completely hooked. Maybe he was pathetic, he probably actually was but that was besides the point because right now all he wanted was that sweet release so he could go back to being his...Prince self.

Right now he would admit he was far from his Prince qualities. He was messy and he was very unlike himself. Usually he was composed and very...Just himself but because of Dietrich he was far from it. The teen moaned into the kiss, his hips moving slowly with the rhythm of the older male's hand. Feeling the tongue to poke and press at his lips he figured it all right to let the man in, he was asking after all. Dietrich wasn't actually all to rough with him, he was even asking permission to his mouth. Opening his mouth the mint haired teen used his own tongue to pull the man's in, wanting to actually kiss him. Kissing was...it was something he had as well now grown fond of.

The teen moaned the man's name, "Dietrich..." It was possibly the most embarrassing thing he'd ever done. He not only moaned but he moaned the Pirate's name. His hips moved into the touch and Elizar found his voice calling the man's name again as he came, hitting both of their stomachs. He didn't like that he couldn't even hold himself back Elizar took the man's cock in his hands and pumped faster, hoping the Captain would come.
xichxliebexdichx - December 30, 2010 11:10 PM (GMT)
With the prince's insistent tongue clashing with his, he delved into the youth's mouth and lapped at the roof of his mouth. He moved roughly against the boy's mouth, but did not attempt to crush him. He tasted of finer foods and something tangy and sweet, though he couldn't put his tongue on it. Ha. Yes he could.

He was surprised when the prince called his name, and he didn't mind the sound of it at all. "Elizar..." Groaning, he bucked into the youth's hands and spilled his seed as well, continuing his pumping until his own orgasm faded to a simple, delightful high. What a sweet voice the prince had. It was lovely, and he was definitely looking forward to hearing it again. Falling next to the prince, he reached under the bed to pull out a square of cloth, wiping his hands clean and doing the same for the prince. Dried cum was not what one would call pleasant, and he didn't feel the need to make Elizar suffer it. He was even gracious enough to pull the boy's pants back up, tucking him away.

"That wasn't so bad, was it, Elizar?" he chuckled quietly, smirking at the prince. No need for animosity. He didn't particularly like animosity. "So would you care to join me for supper, your highness?" He sat up by his elbows, watching the younger man with searching garnet eyes. "I eat with the crew. They'll get more used to you," he reasoned.
xichxliebexdichx - December 30, 2010 11:51 PM (GMT)
So Elizar like to delve into the tropical fruits from other islands, sue him. The mint haired Prince was an especially big fan of pineapples for they were very much a delicious thing to munch on. So sweet and good he used to eat them every day. Used to being used because he had yet to eat his fill of them that day. He had to admit that he liked kissing Dietrich, the man was very skilled and he even tasted good, like limes or something of the sort.

Elizar felt his cheeks heat up as the older male called his name. He rad ridden out his orgasm, his only concern was to get Dietrich off so that he could finally rest up. When the man came he came hard, the seed hitting the teen's bare stomach, mixing with his own and making for an unpleasant look. He would never let the Pirate know that he had really loved hearing his name called, knowing he'd down something...right. He'd brought pleasure to another being, even if it was this bloody Pirate. The Prince sighed softly, actually turning his head to look at the older male beside him. "Mm.." He murmured when a cloth ran across his hands and stomach, cleaning off his body of the come. He hated to admit it again and again but Dietrich wasn't bad in the slightest, if anything he was a bit rude but everything the younger had thought of him was gone. He had taken care of him essentially, protected him from the crew members, with a price but one he didn't care about paying for. Once he was all tucked in and clothed, for the most part he looked over at the older.

"I...Shut up." He growled, not wanting to admit it but knowing already that Dietrich knew the answer. Looking over at the older male as he asked the Prince gave the man a weary look before nodding. "I...guess so.." He mumbled.
xichxliebexdichx - March 1, 2011 02:01 AM (GMT)
Adorable. The kid didn't even know Dietrich had a thing for it. He would figure it out soon enough, especially if he was rewarded every time he did something adorable. Leaning up, he gave the boy's lips a gentle peck, rolling off the bed and standing abruptly to stretch, revealing the muscles of his back as the flexed. Groaning, he rolled his shoulders and turned halfway to the prince on his bed.

"Well, get up then," he insisted with a smirk. "The sun's nearly past the horizon. Food will be ready soon." Tugging the youth up by his upper arms, he ruffled his hair mischievously and turned away again to adjust his not-really shirt. "Unfortunately, you'll have to have some kind of binding or the crew will be more tense than usual around you. You are, after all, still my prisoner," he sighed, raising an eyebrow pointedly. Prisoner. What an awful word. Even if it was true. Though he'd never lie and say he didn't like being in control of the beautiful youth. "So, your options are these: Long-chained shackles..." He picked up iron shackles with a good foot-long give in between. "Or your hands behind your back and a bit of humiliating assistance being fed." He smirked at this, imagining the rope-work he could get into, but let it fall slightly at the thought of forcing Elizar to be fed like a baby in front of his somewhat unforgiving crew. He wasn't a cruel man, but he could be harsh. Just... not... that harsh. The first option was obviously the best, anyway. "Might I recommend the shackles?" he chuckled, returning to his entirely arrogant facade in hopes that it might actually be effective. "Then we can proceed to the kitchen and grab some food."
Sinclair - March 1, 2011 05:06 AM (GMT)
Elizar hadn't been expecting much from the Captain, he had at first expected such hideous acts and for the older to be an awful thing and yet he was not, far from it actually. The Prince was to...Prince like though to even think of admitting he was wrong about Dietrich, out loud that is. The older was very kind to him, considering he was supposed to be a prisoner. The teen felt a blush pass his cheeks as the older leaned in to kiss him again. He wouldn't admit this either but the Pirate's kisses were very enjoyable, so soft and well, sensual. Looking away as soon as their lips parted he stared at the sheets, avoiding the other's body, for he couldn't lie the man was perfect in nearly form.

"Perhaps I don't want to, did you ever consider that in the option list sir Captain?" He hissed, not about to be completely nice because, well he was dealing with a Pirate and they could act nice but a lot of the times they could be horrid liars. Though he would be decent, that much he owed the man who hadn't murdered him. "I don't see why, what am I gonna do, kick your asses?" He laughed, knowing full well that he could not, even if he liked to think that maybe he had a chance, he knew he didn't. Even one on one with someone he'd lose, he just wasn't taught the skills of fighting. It wasn't exactly something a Prince learned. Long lashes fluttered as he rid his eyes of some unknown entity and looked up just as they man gave him some options for binding. "While I'd laugh to see the binding, I wouldn't want it on me. I suppose then you know my choice good sir, the shackles if you please." Standing the Prince pulled on his shirt, buttoning it and brushing his hair quickly with his hands. Holding out his hands he readied them for shackling, "hurry it up Captain I'm hungry." He growled, not lying about that, he really was quite hungry.
xichxliebexdichx - March 4, 2011 05:58 AM (GMT)
Dietrich raised an eyebrow in amusement. "Still with the fight in you. Good. I like me a saucy prisoner," he teased, watching smugly as the youth adjusted his hair first. Such a spoiled nobleman. Though, he was glad his own hair tended to behave and still look attractive without much coaxing from himself. It certainly threw off enemies to see a younger, handsome man call himself captain and not be covering for some older, even more rough pirate. This came in handy more often than not. Naive people, the Navy and merchants. It was fun when they put up a bewildered fight. Too bad for them he really did have an excellent bunch of miscreants in his command. They were good men with good skills, and he was proud to be their unusual captain.

Still smirking, he stepped easily to the prince and clamped the shackles shut, securing them each with small iron locks. They shared the same key, which he tucked into his special shirt-vest. Smiling deviously, he tugged the teal-haired prince to his feet by the chain, snaking an arm around his waist and forcibly taking his mouth in a kiss. He delved into the prince's wet cavern without hesitation, staking dominance and holding his arms past his head to make sure he couldn't pull away. He didn't force it for very long, going for shock rather than actual torture, and backed off after only ten seconds. Smirking, he relinquished his hold and took a step back.

"Remember. Call me 'Captain,' your highness," he chuckled, pointedly taking the boy's upper arm and walking him to the cabin door, urging him to go first.

Once on deck, he nodded appropriately at the few crew members left above. These men glared and smirked at the sight of the young nobleman, but said nothing for the grin on their captain's face. Casually, Dietrich linked arms with Elizar instead of manhandling him, and smirked meaningfully at a young smiling boy with chocolate skin. The boy giggled and followed after his captain. Dietrich led his captive down into the crowded galley, noise and revelry slamming into his ears immediately. he crew was throwing food about, sharing rum, and gorging on salt-pork, hard tack, bananas and limes, and what was left of their supply of cheese. Dietrich grinned, guiding the prince to the cook, who was covered held to toe in grease, and asked for a plate. The cook looked up disbelievingly at the prince and then to his captain.

"Wot's 'e doin' 'ere, then?" he asked, narrowing his gaze. "I'd arranged a plate o' 'ard tack an' lime for this 'un."

Dietrich smirked wider. "I invited him. He's my prisoner, isn't he?" he said pointedly, voice becoming more authoritative. "No reason to make him suffer. He's been very... cooperative, Theodore."

The cook huffed in defeat, nodding once. "Right. 'Ere ya go, princey," he said in exasperation, dishing him the same as the crew members. "Don't choke on the pork, your 'ighness," he said tightly.

"Thank you, Theodore," Dietrich chuckled, taking his own plate and dragging Elizar to a more empty table. "Get used to that. Don't argue, they'll just come after you more, and I can't always protect you. I'll have to leave the ship occasionally. There are men here who will attempt to defy me, being as new as they are..." He avoided the table with the newer crew for just this reason, sitting with more seasoned, loyal men. "Gentlemen," he began when they all paused in their rowdy conversation and piggish eating. "This is Prince Elizar. He is my captive, as you know, but he is also my guest. I trust you'll be gentlemen, gentlemen," he finished meaningfully.
Sinclair - March 4, 2011 08:09 AM (GMT)

Elizar rolled his eyes at Dietrich's words, "it's not like I'm just going to stop being me just because you jacked me off." He hissed, words not fit for a Prince's mouth oh no! But one he was not caring to make, after all as of now he didn't exactly consider himself in the presence of those who deserved polite words. Though maybe he could torture Dietrich with his horrid words of royal like nature. It even drowned him sometimes and to be perfectly honest he hated to use such polite words, they sickened him and really the only perks to being a Prince was that people there themselves at his feet and money, yes, there was so much god damn money. He had never been forced to do anything as a child, he was always handed things. While he didn't mind working, he had just never been given the option, until he…Blushing the teen coughed softly.

Holding out his wrists for the dreaded cuffing and once the shackles were secured around his small wrists the teen pulled at them, wondering if there was hope for freedom and in fact, there was nothing. Not even a hope and it was then that he truly realized that Dietrich wasn't as foolish as he thought. The man was joking but he was no fool, he knew exactly what to do. Feeling the arm slide around his waist he gasped, finding their lips pressed together so sweetly, forcefully but sweetly. The teen couldn't help the warm sensation that coursed through his body as he wiggled about, opening his mouth all too willingly for the older's tongue to slide inside, running along his own gently. Once they pulled apart he glared as if to cover up that he really did like it.

"Fine but don't call me that, I don't like it. Just call me Elizar." He murmured, stepping in front as he was urged to and took the dew steps up that then led to the top deck.

Once on top he felt glares shoot his way as well as smirks. No doubt Dietrich wasn't the only man on this ship that would want to go after him but hopefully Dietrich would make it clear that no one else could. He wouldn't say out loud but he really didn't mind the treatment from the other man, it was the thought of others doing it that made him want to fight. As he was led to where they would eat he scowled at what he saw. Men throwing food and cursing, belching and chewing loudly with their mouths open. 'Savages, savages! Filthy, stinking savages…' He thought to himself, not wanting to be there any longer but knowing that he was slightly forced to, plus, he was hungry.

The cook was a dick, he didn't like the cook. "Fine by me, limes are good and tacks are fine." He murmured, not exactly about to argue.

He hadn't thought that Dietrich would defend him and tell the cook to give him what others had and when he did the teen couldn't help but sigh softly, Dietrich was actually starting to warm up to him.

"You don't need to sound so degrading because I was born into royalty, if I could I'd be-" He stopped talking and took the food, not about to share what he truly wanted with some he could care less about.

Once at a seat he sighed softly, looking over at Dietrich as he spoke. "I can't very well protect myself, not one to…what, ten of them?" He mumbled, eating only half of what was on the plate. Oh how he wanted time to fly, and so it did. They were soon docked, his shackles taken off for…What purpose he did not know. This was the perfect time to escape and use a little seduction. Dietrich had ordered them to all go have a grand time and they were gone, only he and the Captain remained. "Say…" He murmured, turning and pulling the man down into a kiss, running his tongue along the older's lips he smirked. He could see a lusty haze cross the man's face and took his chance. Breaking the kiss he turned and ran, running as fast as his legs could carry him. Turning around a corner and into an alley the teen pressed to the wall and breath sharply, hoping he had successfully lost the Captian.


xichxliebexdichx - March 4, 2011 08:55 AM (GMT)
Indeed, Dietrich was thoroughly caught off-guard by Elizar's sudden kiss, and he barely had time to respond when the boy simply shot off like a bullet. The pirate had only a moment to regret thinking he could take the prince's shackles off from the galley to his cabin without any trouble. Well. Obviously he would not be making that mistake again.

Growling in irritation, he darted off after the teal-haired noble, drawing his dagger and clenching it in his teeth as he leapt onto the side of the nearest building and scaled it to the roof. They had docked here many times before, and being the adventurous, restless type, the dark-haired pirate knew not only the streets well, but the rooftops, too. It was easy for his athletic frame to leap and climb, and he did so on his way to tracking the escaped prince. Moments after losing sight of him, Dietrich skidded to a halt at the sight of the young black boy he'd recently required as a cabin boy, sitting on the edge of a tavern roof with rum in one hand and a curious look on his face. He saw his captain and grinned again, motioning down to a side alley and giggling quietly, excited. Raising an eyebrow, Dietrich stepped over and looked down to see his target panting against the filthy wall. Smirking, Dietrich rubbed his knuckles affectionately on the boy's head before checking that he had his rope with him. He most certainly did. Slipping silently to the ground a few feet from the prince under cover of darkness, the pirate took his knife from his teeth and stepped easily up to the violet-eyed youth that dared run from him.

"'Ello, poppit," he purred dangerously, the dagger held threateningly under the youth's chin, to his pale neck. "Thought it would be that easy? This is a pirate town, Elizar. You wouldn't have gotten past the blacksmith without someone taking notice of you. You could have been kidnapped again... Or worse," he murmured darkly, taking his rope and slinging it once over the boy's head to loop it around his waist, trapping his arms at his sides. Tightening it, he lowered his knife and tucked it away again, sighing in disappointment. "You DO realize I'm going to have to punish you?" he chided, smirking as he tied the prince's forearms and wrists much more thoroughly. "This was going swimmingly until you decided to pull this little stunt..." Reaching into his vest-shirt, he pulled out a length of cloth again and swiftly gagged his captive, tugging onnthe knot to pull Elizar's head back. "I suggest you don't try it again," he lowed, clearly peeved. "One question, now." Smirking deviously, he pushed the prince against the wall and leaned into him. "Are you gonna cooperate and walk with me back to the ship, or am I going to have to carry you?" He knew the boy couldn't answer. But it would be funny for him to try and pick one, and he was a little spiteful right now. "Either way, you're in deep, deep trouble, your highness."
Sinclair - March 4, 2011 05:46 PM (GMT)
It wasn't smart to run, he had realized it the moment he had done it but there was this sudden fear that if he returned to the sea with them, he wouldn't go back to land alive, who knew what could happen on that ship. He wasn't even afraid of Dietrich, no it was his crew that he didn't want to be near because he couldn't imagine what they could do and he didn't really want to try. The cook looked like he would kill him and well, the teen rather wished to live out a little more of his life.

"Ugh…Why did I try this again?" He grumbled, wrapping his arms tightly around his body. "If I think about it it's only right to try, I mean who knew what could have happened but then again this is a Pirate town…I was safer chained up next to that stupid Captain." He hissed, having noticed that this was indeed a Pirate's town from how many people were not regular townspeople. He sighed softly, standing back up straight, "I shouldn't have done this…But I can't just go back and say kidding!" Elizar rolled his eyes at himself for he was acting a fool, he really was but one couldn't really blame him. His real dream was to truly sail the seas as a someone, Pirate or not he didn't care. However he was a Prince…It was his duty being born into his family that he take over when his father passed and well he really didn't want to but people had to do a lot of things they didn't like. He was one of them and would gladly trade with anyone. Money was nice to have but it didn't bring happiness and that was truth, he'd never been happy before. Not truly, to where his smile was fully real. He'd been party happy with his friend but…In the end it was servant and Prince, there could be no relationship there…No matter if he became King or not.

Elizar nearly screamed at the other's words, the dagger sliding across his neck lightly. He wasn't surprised he was found, actually he was relieved. "Look, Dietrich…This isn't some apology in hopes of not getting some form of punishment but just so you know I do regret attempting to run, though that's only because I realized this town was a-" The other finished for him and he nodded, "yes, a Pirate town. Though you see you can't really blame me for trying. It's not you either, it's me." He rolled his eyes at his own attempt at humor before continuing. "When you said you couldn't always protect me, believe me that meant a lot more than what you might think. I can handle being shoved around, cut up a little, that'll happen." It had already happened once before, he reminded himself. Being royalty meant you had enemies and his parents most certainly did. It was a fear years ago and he had been kidnapped by some rebel group who had tortured him, non sexually thank god but in their wake they'd left a scar across his lower back, it was long and almost faded but he could still see it and it was most certainly there. "It was the fear of what could happen. So you can do what you want with your punishment." He stated lightly as he was bound, "it's happened to me before, but don't let anyone else get near me…Please." He murmured. He didn't exactly trust the Captain but he could certainly trust him more than anyone right now. "I can walk…." He whispered, hoping to the heaven's that Dietrich wouldn't fee him to the crew.

It was obvious they didn't like him, in fact they downright hated him and if Dietrich left him alone with them…He was terrified as to what would happen. On the walk he kept his head down, like the shameful prisoner he was starting to become. Maybe this was just a night's weakness but he couldn't be sure and once back on the ship he was so happy to see that everyone was still gone. "You know you could just tie us together, that way I can still use my hands." He pointed out, knowing that sometime tonight the punishment would include something more…"I don't have experience with anything just in case you're wondering, though I did always want to learn." He finished off. He was scared, oh of course but this was just a less embarrassing way of showing it.

xichxliebexdichx - March 5, 2011 05:30 AM (GMT)
Dietrich stared flatly at the prince and his words and excuses. Well, half-excuses. They were understandable. Elizar was young, sheltered, and obviously a bit fragile. It would be all too easy for any one of his crew to damage him. But it was still ten times more stupid to run, especially so early in the game. Not that it would be that much smarter any later... Either way, the pirate grunted in response, checking the gag again and pulling the boy forward before turning him to push him into the street. Holding onto his rope, he urged the teal-haired male back to the docks, sighing in exasperation.

"Don't try it again," he stated. "You're damned right you'll get hurt. But only if you screw around. You screw around too much, Elizar." Pausing, he stepped in front of the prince to climb onto the ship and lean over to help hoist him on board, due to the boy's lack of arm use. Lowering him carefully to the deck, he dragged him more urgently back to his cabin, unlocking the door and basically tossing the youth to his bed unceremoniously.

"I told you. I told my crew: You're not just my prisoner, you're my guest. If someone bothers you, I will hear about it, and they will be dealt with. The only time you're going to be hurt is when I'm not around, and if it comes to that..." He stopped, looming over the violet-eyed prince. "Then you'll come with me. I don't need to go ashore that often. If you're so desperately worried about bodily harm, your highness, I will drag you all over the ocean and the sand to keep you from it."

Climbing over the bound youth, he took the gag out from between his lips, staring emotionlessly at the boy's unusual eyes with his own crimson pair. "You need to be punished. There are crewmen who saw you off the ship and returning to it. If they don't hear screams, not only will I be discredited, but you will be hurt in the stead of my lenience," he explained lowly, raising a dark brow steadily. Threading long fingers through the boy's soft hair, he tugged abruptly to force his face up more. "So here are your options. Either I fuck you into the pillows," he murmured darkly, leaning down toward his pretty face. "Or I let them have you in the morning," he deadpanned.

Dietrich was of course, not serious about letting his more vindictive crewmen have at him, but he was genuinely pissed with the prince. His darker side was slipping through, but he wouldn't actually let Elizar come to harm. Didn't mean he couldn't scare him. It was part of the job, being intimidating -- and convincing to boot. All he needed was for Elizar to submit. He would certainly make him enjoy it. He wasn't going to leave him needing release. He wasn't going to hit him. He would, in fact, make sure he came at least twice. But he was rough. It was still punishment, after all.
Sinclair - March 5, 2011 06:16 AM (GMT)
What was he to do? After all it wasn't like he'd actually thought with his head, strange as it was. He wasn't a stupid rich kid like they all probably thought he was. Most thought the rich were idiots because they had money and as long as they had that there was no problem for them. However the teen was very smart for his age, he was perfect in school and he didn't need money to cheat away with it. It was perhaps unbelievable to others but truly, he wasn't a big idiot. He knew what to do and how to do them, however he did not know the life of the Pirates, it simply wasn't how he was raised and it was scary, it was a scary life to him.

He was gagged and it was uncomfortable, why did Dietrich gag him anyway? What was he going to do, scream? With who to come save him? Really, he had learned his lesson and he knew now that he was truly with the safest person, which was this man right here. He seemed angry, damn angry but he wasn't going to kill him and he would protect him, he thought. He nodded to the other, his own silent promise not to run off again like the fool he'd made himself to be.

'But will they really listen? You said yourself the newer ones don't tend to.' He thought to himself as he stared at Dietrich. He was worried about bodily harm. Hearing the older's words made him laugh, a pathetic one because he was gagged. He leaned ever so slightly against Dietrich, liking this man more actually because another would have slit his throat but this man had not. There wasn't a large gap between their ages but Dietrich was still older, making him, so to speak the elder. Even though it wasn't that big a difference.

As he was lead down to the man's room he wasn't surprised when he was pushed onto the bed, gasping through the gag as he rolled onto his back. Finding the man on top of him moments later, the gag removed he looked into the man's eyes. "Fine then…" He murmured for he didn't wasn't the other to be discredited, that would put his begging all for naught and well it wouldn't' be very good for Dietrich either. Crying sharply, Elizar cringed as his hair was pulled roughly, face coming close to the man's. Thinking it over for a moment he sighed softly before leaning in and nipping the man's ear, what harm could it do? "Fuck me then," he whispered, his hair resisting as he pulled it forward to be able to get to the older.

If he was going to get fucked he'd like it to at least be with someone he didn't mind and he didn't mind this man touching him. He'd done it already once before. "Well then…" He trailed off, not sure how to get the ball rolling so to say. He'd never had sex before, it was new for him, he was confused about how this was going to work. Not about the fact that they were two men, he wasn't that stupid on the subject