Welcome
Welcome to Nightside of Eden. A Supernatural Creatures site based in Seattle Washington. There is no "real" plot to the site. Just a generic overview to set the scene for the site. We do have a word count of 400 and ask that you leave all OOC drama elsewhere. We want this to be a fun, friendly, drama-free place for us to play and have a good time. IC drama is encouraged, just keep it ic please!
Thinking about joining?
Make sure to take a look at the rules first! When registering make sure that you sign up with your character's name in proper caps!
Navigation
Staff
Tish
Contact - AIM: MidnightxxxTish
Beej
Contact - AIM: beejy1991
Time & Date
It is
September 2011
You don't have to use exact dates and times, this is just for reference!
Moon Phase!
(Click to View!)
Chat Box
If you click the profile button on the bottom you can register your name!
spotlights
Spotlights are randomly picked each month by the staff, to be a candidate you simply have to be accepted and active on the site. If you're picked you'll get a PM the month before with a list of questions. Pick 5 of them and answer them in character for others to get to know your character!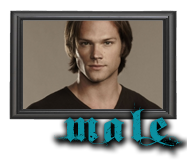 Credits
Skin Credits
eliza @ shadowplay.
&
REVO @ RPG-D.
Their skins were both used in the creation of this one, as well as the inspiration for the colors.
Sidebar Code
REVO @ RPG-D.
Toggle Code from
Paperfailsnail15
Graphics
Tish (unless otherwise credited) Seattle Vector @
Jeremy Suess
Plot, Canons & Site Info
Tish (unless otherwise credited)
Characters
Each character is credited to their player.
Other
Anything else will be credited accordingly. If you see something here that's yours and would like credit please let Tish know so she can credit you! Stealing is not okay!