Rainie Yang Cheng Lin's Profile
Birth Name (Chinese): Yang Cheng Lin
Birth Name (Cantonese): Yeung Shing Lam
Birth Name (English): Lily Yang
Screen Name: Rainie Yang (derived from her girlband, 4inlove, where the girls' names were the kinds of weathers)
Nickname: Ah Lin, Lin Lin, Xiao Cheng Lin, Cheng Lin, Rainie
Band: 4inLove
Birthplace: Taipei, Taiwan
Blood Type: A
Height: 164 cm / 5 feet 5 inches
Weight: 45 kg
Vital Statistics: 32B, 23, 33
Languages Spoken: English, Taiwanese Fookien, Mandarin, Cantonese, Guang Dong Dialect, Japanese
Siblings: 3
Talents: Singing, Dancing, Acting, Hosting
Special Abilties: Streetdancing, Gymnastics
Hobbies: Cuddling with her dog, Reading novels, Writing on her journal, Listening to authentic songs, aand her favorite...SLEEPING
Was Linked To: Ken Zhu Xiao Tian of F4, Ben Bai of B.A.D, Roy Qiu Ze Cheng, Shawn Yue, Lin Yo Wei, Mike He Jun Xiang
Her Career:
Started when she was 14 and started appearing in Hong Kong movies and commercials. At 15, auditioned for a girlband to be launched by BMG called 4inLove and passed with flying colors, from then on, she was called "Rainie" along with other 3 girls. Moved to Taiwan, and pursue her acting career as she lived with her co-band members under one roof. She starred in various dramas starting with the mega blockbuster 'Meteor Garden' where she played a supporting yet pivotal role, the cute Xiao You (Hana Yori Dango's "Yuki" Chinese counterpart) and at that start, the rest was history as she proceeded on to be a much-loved leading lady by respectable men and starred in more bankable dramas. Unfortunately, late 2002, for reasons, 4inLove had to disband. Windie and Sunnie proceeded with their studies and Cloudie pursued to be a stewardess. Rainie was left in the E-circle and now as a solo artist resumed with her career and reached new heights and levels with a new altern! ative --- a host. She had discovered her hosting skills therefore hosting jobs she did left and right. She did that without recking her acting career which was she also received projects left and right. She continued singing by performing on the OSTs of her dramas. Now, Yang Cheng Lin is considered as one of Taiwan's cutest faces, youth models and an idol. With projects left and right, this girl still has a long way to go --- perhaps --- a solo album?
Filmography:
(Dramas)
Meteor Garden 1 - Xiao You
Meteor Rain - Xiao You
Sweet Lemon, Sunshine Jelly - Mei
Tomorrow Ai Qing Bai Pi Shu (Paper of Love) - Yuan Chian Mei
White Lilies
Hua Xiang Lavender 2 - Xiao Xiao
The Pink Godfather
Sweet Candy
Love Bird
The Original Scent of Summer - Pan Pan
Legend of Speed
Devil Besides You - Qi Yue
City of sky
(Movies)
Merry Go Round - Carlily Pang
(TV Shows)
TVBS Game Show - 2003
Jacky Live! - 2003
Azio Entertainment News - 2002 -! May 2004
Wo Cai Wo Cai Wo Cai Cai Cai (GTV) - 2002 - present
(Product Endorsements)
Home Appliance Endorsement *with 4inLove* - 2000
I Love My Heart Endorsement *with 4inLove* - 2000
Doublemint Gum *With WeWe and 4inLove* - 2002
HiNet Internet *with Ken Zhu* - 2002
Youth Spokesperson for Literature - 2004
Taipei Spokesperson for the Youth for Recycling and Environmental Awareness - May 2004
(Albums and Songs)
4inLove Fall In Love - November 2000
1. Fall In Love
2. Print My Heart
3. Ni Xiu Xiang
4. Zai Jian Zhong Guo Hai
5. Ai Hai Zai
6. Ai Qing Mo Fa Shu
7. Chao Shi Yong Kao Ai
8. Ai De Qi Dao
4inLove Shui Pa Shui - 2002
1. Yi Qian Ling Yi Ge Yuan Wang
2. Chu Dian
3. Gai Bian Zi Ji
4. Jie Wo Ni De Shou
5. Lian Ai Ge Ming
6. Ming Zhong Zhu Ding
7. Shui Pa Shui
8. Ta Dao Di Na Yi Dian Hao
9. Xiang SAY YES
10. Ne He Wo
Ai Qing Bai Pi Shu OST (Tomorrow)
1. Shuo Zai Jian
2. You Ni Zhen Hao (with Fanfan Fan)
Pink Godfather
1. Ni Bu Shou Yu Wo Le
2. Ni Hai Xiang Wo (a duet)
3. Wo Shu Yao Yi Ge Yong Bao
4. Ai Qin Wei Ta Ming
Ai Mei
Yu Shang Ai
-Shuo Zhen Shuo- >> hand in hand antisars with various artists
Upcoming Attractions:
Legend of Speed >>> Cheng Lin topbills this Taiwanese idol drama along Lee Wei of WeWe, to be shown soon, Rainie plays a drag racer. Windie, Rainie's co-member in 4inLove makes her showbiz comeback! She'll play the villain...
Zhuang Xiu Qiu Zi>>> Rainie's drama where she leads the cast with Xu Weilun and Zheng Yuancheng.
Tian Kong Zhi Cheng 'City Of Skies' >>> Cheng Lin once again works with Ken Zhu of F4 in this Mainland drama, not as a couple but as siblings! She plays mischievous and troublesome Lu Bin Yen. She stars with Ken Zhu, Li Bing Bing, Michelle Saram, An Hu and her loveteam partner, newcomer Zhang! Hao Tian.
*TRIVIA*
-wore braces and eyeglasses back in elementary and secondary.
-loves literature -- a self-proclaimed bookworm
-streetdances
-is a born gymnast eversince she was young
-obsessed with Japan, though she would be happy if she could visit Paris, New York, Milan, Bali and other Asian Countries as well.
-crushes on Ken Miyake of the boyband V6
-looks up to Namie Amuro, Morning Musume, Stefanie Sun, Utada Hikaru and Destiny's Child as her icons
-She would gladly acept to watch the Back To The Future Series again and again.
-is usually sleeping or surfing the internet on her free time --- IF there is free time
-her whole life, had three boyfriends, JUST three, one was when she was 13, which she proclaims as a 'mutual understanding' with a chilhood buddy, the next one was with Ben Bai, a relationship that lasted with the B.A.D member for one and a half year and lastly, with Roy Qiu Ze, for 6 m! onths. Currently, suitors approach but she's proclaiming to enjoy singlehood.
-In 2001, along with Ken Zhu admitted all they had were 'friendly dates', in which both say was a brother-sister sort of agreement. They are good friends.
-She once defended herself saying she's not the reason behind Shawn Yue and Candy Lo's breakup
-Her common friends include Vic Zhou Yu Min (Zaizai), Lulu Hsu Wei Lun, Joe Cheng Yuan Chang, Roy Qiu Ze, Ben Bai (Rainie Quote Unquote: "we are still good friends despite of everything. i even grew fatter when we broke up!"), Angela Zhang Shao Han, Lee Wei, Lin You Wei
-She considers Hsu Weilun as one of her best friends in the chaotic E-Circle. (Rainie Quote Unquote: "LunLun is ,my 'jiejie')
-After turning 20, Cheng Lin expressed her urge to shed the cute personality and branch out unto a more mature image. She's now experimenting with different hairstyles, makeup and fashion to suit her now she's considered an adult.
-What she doesnt like about herself is her body structure since she gets fat easily. (Rainie Quote Unquote from HiNet Chat Interview : "You call me cute?" she pinches her own cheeks "I 'm pretty annoyed by my baby fat.")
Devil Besides U's pics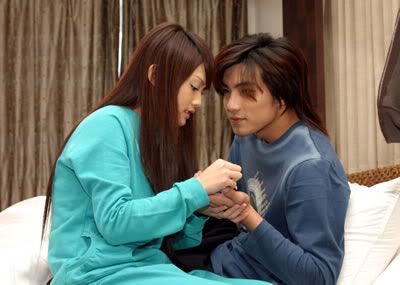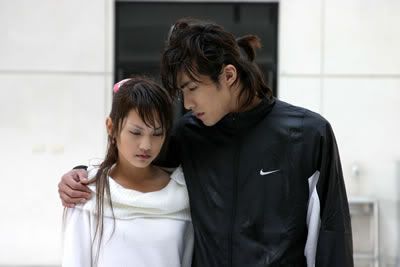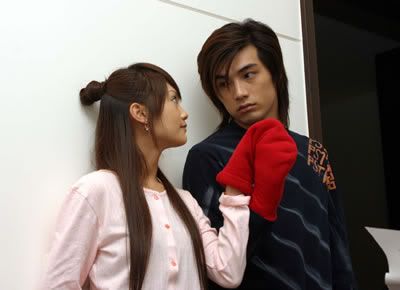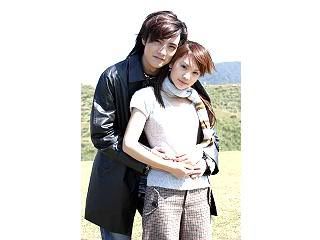 Taken from Hu Ge's Kitty Pound by qing.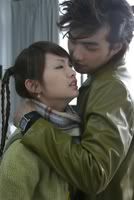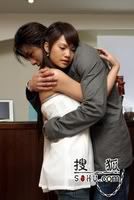 Copy from Jungiery_Stars.
-----------------------------------------
She is one of my favourite actresses and singers.. She acts in many nice shows.. The drama series I watched that features her is Devil Besides U.. The show is VERY NICE!!! ONE OF NICEST show I watched!!! Her songs are nice too.. I liked her voice.. Support her all the way!!! =D
These two are aboslutely PERFECT in Devil Beside You....waaa!!! lolz....mike's the evil "e mo" and she's the innocent little girl. they make the best couple, i swear!!! lolz....come here to support them!!!!
credits: Dramawiki
pics: iheartu
pics and profile: luvstarzx