Title: Mini Amps
Description: opinions, suggestions please
StJoeonthebus - March 28, 2009 12:38 AM (GMT)
I'm wanting to purchase a mini-amp for my guitar as I always bring one of my guitars w/ me and want something small to plug into w/o much weight. (no, I DON'T own an acoustic)
I used to have a
Smokey Amp
, but it was stolen and I haven't yet bought another portable amp.
Other than the Smokey, I know of the
Fender Mini Amps
and the
Marshall Mini amps
.
The one I am mostly looking at is the
Orange Micro Crush
. With the built-in tuner, it looks to be the most versatile out there.
If anyone has other suggestions or recommendations or opinions about these, please post.
nelahnav - March 28, 2009 03:54 PM (GMT)
screw an amp you have to carry around. This is what i use if I wanna be portable.
Built in tuner and FX...it rocks.
http://www.fernandesguitars.com/nms.html
spazmanda - March 28, 2009 05:00 PM (GMT)
Great topic! I'm in the market for a portable amp now too since I just bought my first electric guitar!!!! Those smokey amps look really neat. I don't know much about quality or what not but I think Orange amps are super cool aaesthetically...
Spaz'smom - March 28, 2009 05:17 PM (GMT)
Clearly Orange ANYTHING is the best
StJoeonthebus - March 28, 2009 09:14 PM (GMT)
sorry nelahnav, got enough electrics as it is, and I'm far too attached to my Fender's to jump ship to the Fernandez boat at the moment...

Right on Spaz! What type did you get? Smokey Amps are actually really good. The guy who makes them used to work for the Fender Custom Shop before starting his own company. The only real problem I ever had was that I had to cover mine w/ clear packing tape to keep the box from tearing, but its a fuckin' cigarette box, so it's to be expected!

I'm constantly bouncing between getting another Smokey or the Orange mini... The Smokey has great battery life and is small enough to fit in my case or gig bag, but is completely dependant on the guitars tone and volume controls to shape the sound as it has NO knobs of it's own... The Orange has 2 channels, volume and tone knobs, built in tuner, but it supposedly eats batteries for breakfast, is too big for my cases, and (at $60) is twice the cost of a Smokey...
spazmanda - March 28, 2009 09:35 PM (GMT)
I got a
PRS SE Singlecut
, it was super on sale and it's lovely... It was a total impulse buy but i'm in love with it already. My pal Calen and I are heading out in a bit to look at amps he's gonna help me pick one. I want to get something that plugs into the wall, since I'll be using it to practice at home and not really for travelling around.
Edit : I got
this lil' guy
!!
StJoeonthebus - March 29, 2009 04:05 AM (GMT)
WOW!!! Nice gear. Those PRS SE singlecuts are top notch, especially for the price. I also tested those Orange Crush amps when they came out and they are some of the best sounding solid-state amps I have ever played through. I figure that if Orange can make a practice amp sound so good, the Micro-Crush must be pretty damn good as well...
spazmanda - March 29, 2009 04:41 AM (GMT)
Thanks! I am really lucky that I have a friend like Calen who is so into guitars to help me pick my stuff. We actually went to Tom Lee (music store) cause our friend Charles was picking out a new guitar and I just went along for the ride. Then Calen saw me staring at the PRS's and started going on about how awesome they are. I mentioned the sale price and he basically convinced me that I would be crazy not to buy it! I'm so happy that I did...
StJoeonthebus - March 29, 2009 06:37 AM (GMT)
do tell!!! If you got it for less than $500, yes you walked away w/ a steal as the retail around $675.
spazmanda - March 29, 2009 07:22 AM (GMT)
Okay keeping in mind here that US $675 = Canadian $837 and US $500 = Canadian $620...

The list price for the PRS was $900 Cdn ($725 US) and I got it for $640 Cdn ($516 US).
StJoeonthebus - March 29, 2009 08:22 AM (GMT)
Still a great deal! Congrats on yr new baby! Did you name her yet, or are you not at that point?....
spazmanda - March 29, 2009 04:48 PM (GMT)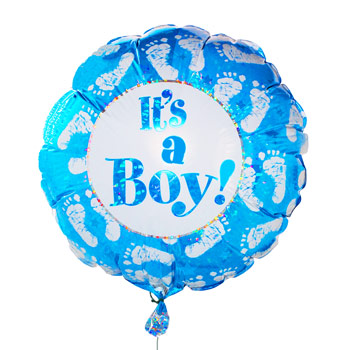 I think of my guitar as a him... is that okay? Do guitars have to be gals? I've been calling him Milo in my head.
StJoeonthebus - March 29, 2009 10:57 PM (GMT)
Of course thats ok, it is YOUR baby! I just associate most guitars in the feminine b/c most have the curves of a woman's body. Guitars that don't have that, like flying v's, explorers, etc, are the ones I don't attach a gender to as they lack the feminine shape...
AKirstin - March 30, 2009 03:18 AM (GMT)
OHMYGOSH Spaz, coooooooooooool!!


SaraH - March 30, 2009 02:24 PM (GMT)
Milo!! Yes!! That's my cat's name!! :) :)
Spaz'smom - March 30, 2009 02:38 PM (GMT)
I suppose this means I am a grandma again ;)
StJoeonthebus - April 1, 2009 06:45 AM (GMT)
QUOTE (Spaz'smom @ Mar 30 2009, 06:38 AM)
I suppose this means I am a grandma again ;)

For some reason, I doubt you will be able to convince "mom" to let you "babysit" your new "grandson" for the weekend... :lol: :P :lol:

(hehe... SpazMOMda... hehe)

(just a thought (as I can't seem to keep them to myself very often)... I recently saw in article in our local paper about a new term being used for a "hot" mom (as opposed to the 'other', more popular term...) : a MOMshell!! I'm guessing that this would put you in the "GRAND momshell" category?? ;) )
spazmanda - April 2, 2009 12:29 AM (GMT)
Well one good thing about your guitar grandchild is that you'll never have to deal with poop or vomit... Unfortunately your other grandchild of the kitty variety occasionally does both of the aforementioned activities.

MOMshell, haha I like that :D
darkstar - April 2, 2009 12:34 AM (GMT)
http://www.myspace.com/modicum
Sorry this bombshell is my momshell (Luv that :lol: ) even though she is not a mom her songs rock.....Ugly is my fav.....take a listen to my Cali girl!!!
Am trying to coax her back.
VOX on beeeeeyatch!
StJoeonthebus - May 13, 2009 07:20 PM (GMT)
I finally got my Orange Micro Crush today!!! Luvin' it!!! This thing definately has the best tone of any mini amp I've ever tried, plus it LOOKS awesome as well. Also, it's quite loud considering it's size. As soon as I can get some more 9-volt batteries (they go quick around here due to pedal usage), I want to see how this thing sounds w/ some effect pedals plugged in!!

I also need to pick up a guitar strap for this thing as it came w/ strap buttons you can screw into the sides for added convenience. I'm thinking going a step further and getting some Shaller strap locks instead of the stock strap buttons...