Name:
Dr Jean Grey
Alias:
Marvel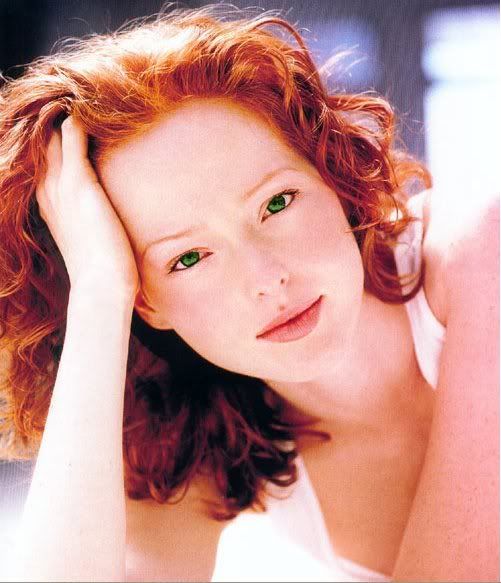 Physical Statistics
Age:
26
Gender:
Female
Appearance
Height
5'6"
Weight
115lbs
Hair
Red, shoulder length
Eyes
Bluish Green
Notes
Slender yet shapely, Jean is a woman with a soft smile that draws people in. Her eyes range from more blue to more green, depending on what she wears. She tends to wear classically beautiful clothing, and always is well put together. Having worked hard for a PhD, she looks the part of a sophistacted and intelligent young woman.
Contacts:
Relatives:
John and Elaine Grey – Deceased Parents
Sara – Deceased Sister
Allies:
The X-men
Enemies:
Personality:
Jean is a kind and giving person. Feeling the minds of others has given her an insight into the human psyche, and has helped her to have a strong moral compass. She is very open and caring to the people around her, though at times she can seemed closed off. She often deals with mild headaches from having to be in control of her powers, though she tries not to allow it to effect how she treats people. A focused woman, Jean hasn't had much time for romance, though she has had a crush on Scott Summers from a young age.
Abilities:
Psonic Powers
telepathic abilities to sense, broadcast and detect thought patterns, alter the physical or mental perceptions of others, manipulate the functions of the human body, cast human minds into the astral plane, and telekinetic abilities to levitate herself or other objects, propel or manipulate them however she wishes, stimulate individual molecules to create heat, and generate concussive force or protective shields
Weaknesses:
Headaches
Although her mental powers are formidable, Jean's telepathy is less powerful than her telekinesis, and using it causes her headaches that increase in intensity the longer she uses it.
History:
Jean Grey is the second child college professor John Grey and his wife Elaine. Growing up with her older sister, Sara, Jean had a happy childhood that abruptly came to an end when her best friend, Annie Richardson, was hit by a car. Barely ten years old, Jean held her dying friend in her arms. In that instant, her mutant power kicked in and she unwittingly read Annie's mind, as she slowly slipped away to death. Even though she didn't understand her telepathy, Jean embraced Annie's soul and tried to protect it from the darkness that was closing in, but there was nothing she could do. Annie died, and it seemed that a part of Jean died as well.
Afterwards, she became a withdrawn, almost haunted child, and none of the specialists that her parents consulted over the next three years were able to get Jean out of her depression. That changed when somebody told them of Professor Charles Xavier. He discovered that the girl was a mutant and not able to cope with her telepathy yet. Therefore, he decided to mentally block her access to it until she was mature enough to properly control it. He also helped Jean to realize her potential as a telekinetic and, while she continued to live with her parents, she would regularly meet with Xavier for training sessions, which technically makes her his first student (but not his first X-Man)
Years later, when the professor had already recruited four other mutants, Jean officially enrolled at Xavier's school and joined the X-Men under the codename Marvel Girl.
After Jean officially graduated at Xavier's school, her parents decided that she needed to get a college education, and they arranged for her to attend classes at Metro College in New York. Fortunately, that wasn't too far a distance and Jean visited her friends at Xavier's school on the weekends. Occasionally, she also helped out fighting some of the X-Men's villains, whenever her time allowed it. After working as a model to support herself through college, Jean managed obtain a PhD in biology, a Master's in psychology, as well as BS in General Education. She has returned to the school to help with the new mutants, and to have the support of her friends after the death of her parents and sister in a car accident. She has dropped the Girl from her name, and now goes by Marvel in the field.
History based upon UncannyXmen.net