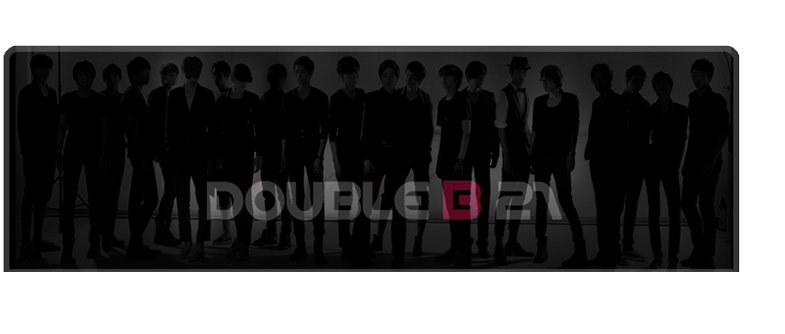 Join the millions that use us for their forum communities. Create your own forum today.

Welcome to 1st APeace Intl Forum. We hope you enjoy your visit.

You're currently viewing our forum as a guest. This means you are limited to certain areas of the board and there are some features you can't use. If you join our community, you'll be able to access member-only sections, and use many member-only features such as customizing your profile, sending personal messages, and voting in polls. Registration is simple, fast, and completely free.

Join our community!

If you're already a member please log in to your account to access all of our features:


Apply to be A-Peace Intl Staff
Ivyy



Administrator


Group: Forum Founder
Posts: 111
Member No.: 1
Joined: 8-August 10





A-Peace Intl Staff Applications

TECH ADMIN

Tech admins are needed to help code layouts, help with server/host problems, and help install things needed for the forum. Must have experience with either HTML/CSS, cPanel/VPS Hosting, or using the ftp. Experience with IPB reccommended but not required.

QUOTE

Applying for: Tech Admin


Name:
Age:
Experience:
Examples: (Sites you've worked on, etc)
Why you're applying for the job:

MODERATOR

Moderators help keep the forum clean and organized. They make sure that their assigned sections stay updated and nice and make sure that the forum rules are being followed. *Moderators that work hard can be promoted to Global Moderator later in time*

Will be demote if not seen active in the forum

QUOTE

Applying for: Moderator


Name:
Age:
Experience:
Preferred Sections:
Why you're applying for the job:

TRANSLATOR

DoubleB21 is accepting Korean, Thai, Chinese, and Japanese translators!

Translators must look for news, updates, and articles to be posted up ASAP. They must also translate videos to be subbed.

QUOTE
Applying to translate: (Thai, [Chinese, Japanese, Korean)
Name:
Age:
Experience: (Subbing/translating experience)
Examples:
Hours willing to dedicate:
Why you're applying for the job:

ELITE GFX ARTIST

Elite graphic artists are graphic artist coordinators. There are the people that will lead projects and threads and such. These also tend to be the more experienced designers and such.

GFX ARTIST

Regular graphic artists will help with designing promo banners, book designs, and the things needed for layouts.

QUOTE

Applying for: (Elite GFX or GFX Artist)


Name:
Age:
Experience:
Examples: (Examples of your graphics)
Why you're applying for the job:

PROJECT MANAGER

Project Managers coordinate and run projects that go towards the girls. It is their job to keep track of gift ideas, gift arrivals, money used for projects, and other such things.

It is preferred that when applying you have had experience running forum projects before. It is preferred that you have access to a PayPal account.

QUOTE

Applying for: Project Manager


Name:
Age:
Experience:
Why you're applying for the job:
Do you understand what project managers do?
Are you good at organizing?

SUBBING APPLICATION

Click Here This post has been edited by stillxchunsa on Feb 5 2012, 03:15 PM
hyommie



Newbie


Group: Members
Posts: 1
Member No.: 10
Joined: 8-August 10





Applying for: Moderator
Name: Christine
Age: 12
Experience: designer at soooyoung forum was an admin at a ukiss forum
Preferred Sections: DoubleB21 Couples and DoubleB21 Disscusion
Why you're applying for the job: i want t make this forum cleaner and the best when they debut~

Accepted, will be put on trial

Moderating Discussion Thread for now.
cDahSunny♥



Advanced Member


Group: Resigned
Posts: 60
Member No.: 9
Joined: 8-August 10





Applying for: Editor/Typesetter
Name: Shidah
Age: 14
Experience: One year
Examples: No , Sorry .
Hours willing to dedicate: 5+
Why you're applying for the job: I want to spread DoubleB21 love by subbing their videos
Program(s) you use: Aegisub

Accepted
ilaJC



Sehyun's ♥


Group: Administrator
Posts: 375
Member No.: 11
Joined: 8-August 10





Applying for: Moderator
Name:JC
Age:17
Experience:i have no experience at all but i'd love to have one here.
Preferred Sections:DoubleB21 News / Boy's Gallery
Why you're applying for the job:I wanted to give my support towards DoubleB21 from the start and try to make the forum organized.

Accepted, will be put on Trial. Moderating Gallery
jaedragon



Member


Group: Members
Posts: 16
Member No.: 12
Joined: 8-August 10





Applying for: Editor
Name: Jaybee
Age: 17
Experience: Editor for eDNA Subbing team.
Examples: (Not needed if applying for editor)
Hours willing to dedicate: As many as needed during the summer, then at least 7+ hours a day when school starts.
Why you're applying for the job: I love XE and Double B 21 and would really love dedicating myself and helping out with the fandom. I am also crazy about grammar, so I would like to help make sure our projects are of high quality!

ACCEPTED
nzpnkrckrgrl



K-Pop Pianist


Group: Resigned
Posts: 130
Member No.: 14
Joined: 8-August 10





Name: Hattie
Age: 17
Experience: Current active moderator for Girl's Day
Preferred Sections: Interested in DoubleB21 news but any assigned section is cool with me.
Why you're applying for the job: I am actually really excited for those boys debut. XE has really talented artists. I can really see myself dedicating in this forum and spread the fandom. I'll definitely supporting DoubleB21.

Accepted, will be put on Trial. Moderating DoubleB21 News
Chill



♫ 我喜欢台湾 ♫


Group: Resigned
Posts: 227
Member No.: 15
Joined: 8-August 10





Applying for: Moderator
Name: Chill
Age: 15
Experience: Admin at EmotionalTeen International Forum
Preferred Sections: DoubleB21 Discussion
Why you're applying for the job: I want to know more about DoubleB21 ^^ and to gain more experience ^^

Accepted, will be put on Trial. Moderating DoubleB21 Discussion
imonebrat



Member


Group: Members
Posts: 16
Member No.: 19
Joined: 8-August 10





Applying for: Tech Admin


Name: Gwyn (pronounced as GWEN)
Age: 19
Experience: I did layouts for a lot of forums already and I work well with Photoshop CS4. I know much about HTML, and CSS. ^^
Examples: DOUBLE86 ; PJM INT. ; EMOTIONAL TEEN --- and many more. ^^
Why you're applying for the job: Because I want to help. ^^


Accepted
chi



Advanced Member


Group: Members
Posts: 45
Member No.: 22
Joined: 9-August 10





Applying for: Moderator
Name: Alana
Age: 16
Experience: Global Mod @ AbsoluteMBLAQ, admin @ XIERA.NET and admin @ enchanteDNA
Preferred Sections: DoubleB21 News
(if in the future we have individual sections, i wish i could have one too T_T)
Why you're applying for the job: I'm a Xing Ent. stan since 2006. I think I can do good as a moderator since that's what I've done the most at forums (on XIERA before being admin i was promoted from member to mod and from mod to global mod) I love the fandom and I'm sure i'll love Double B21 as much as I've loved XING's generations.

ACCEPTED, well be moderating DoubleB21 News
idiomatic



크리스틴


Group: Members
Posts: 44
Member No.: 31
Joined: 9-August 10





Applying for: GFX Artist
Name: Kristine
Age: Fifteen
Experience: Graphic Designer at 20 Luminous Stars, previous moderator at MBLAQStorm, moderator at AbsoluteMBLAQ,
Examples: banners | background | banners | avatars | graphic profile
Why you're applying for the job: After hearing "One", I knew that I wanted to become more involved with this group. Though i've mainly been a moderator, I want to gain more experience designing graphics. What better way to practice then with a group I know I will come to love as much as my current biases?Accepted
_imgoingcrazy_



Member


Group: Members
Posts: 16
Member No.: 39
Joined: 9-August 10





Applying for: Moderator
Name: HaeRee
Age: 14
Experience: MOD@GPBASIC
Preferred Sections: Art Gallery, Fanfiction, and Auditorium
Why you're applying for the job: I am waiting for the day they come to a CLEAN place. Being a mod you can make everything clean! ;9

Accepted
lucifer_mit



KPop Singer


Group: Members
Posts: 25
Member No.: 43
Joined: 9-August 10





Applying to translate: Chinese, Korea
Name: Julia Chen
Age: 19
Experience: Translator at Emotional Teen International Forum
Hours willing to dedicate: 5+
Why you're applying for the job: I want introduce DoubleB21 to whole world!!
and I want to improve my language skill too!!

Accepted
sum1fullofluv



Member


Group: Members
Posts: 17
Member No.: 44
Joined: 9-August 10





Applying for: Moderator

Name: Gisela G

Age: 16

Experience: none

Preferred Sections: Any assign section is cool with me

Why you're applying for the job: I always support a kpop group band after they debuted, this time I want to spread news about them and support them from the start

<3
vampirexXx1



--xXx--


Group: Members
Posts: 29
Member No.: 50
Joined: 9-August 10





Applying for: Moderator
Name: Wendy
Age: 17
Experience: mod @ SHUIword, former mod @6teenontop, Glob mod @ Yoseobians, former translator @ Empirechildren and admin @ 5girlsday
Preferred Sections: any will do
Why you're applying for the job: this boy group seems really interesting, honestly these boys can sing ^^ and would like to help spread new about them too ^^

Accepted
FEE



♡ U-KISSNSD


Group: Members
Posts: 43
Member No.: 18
Joined: 8-August 10





Applying for: Moderator
Name: Fee
Age: 15
Experience: Forum founder @ Emotionalteen, Admin @ B2YS, Moderator@5girlsday, chat mod @Empire Children.
Preferred Sections:Doubleb21 couples.
Why you're applying for the job: To help out this forum, and i can't wait for this boys to debut, i want to know them better! Accepted
JassJjangxo



Member


Group: Members
Posts: 10
Member No.: 63
Joined: 10-August 10





Applying for: Typesetter
Name: Jass
Age: 18
Experience: Subber for : GNA Superstar, Chocolate, GP Basic, and some little stuffon the side.
Examples: Most of my stuff is just lettering.. There really aren't examples for that unless you watch the video
Hours willing to dedicate: As many as you need. I need something to do with my hands
Why you're applying for the job: See above. And I like to help out.
Program(s) you use: AegiSubs. The only one good enough. Until they make a better one, this is all I use.

Accepted
koyangi



Newbie


Group: Members
Posts: 8
Member No.: 53
Joined: 9-August 10





Applying for: GFX Artist
Name: koyangi
Age: 19
Experience: No. I havent applied to be GFX Artist of any forums TT TT. Just making some PS stuff and using them 'cuz that's my hobby and helping GFX Artists of enchanteDNA (DGNA's int'l forum) if they need. Btw, i'll try with the new position here 8D.
Examples: 1 | 2 | 3 | 4 | 5 | 6 | 7
Why you're applying for the job: I love most of the boys from XingEnt. They are talented, have good singing skill, amazing dancing skill and etc. I had followed Xing Ent till XingOpera disbanded, but now I want to continue to support XingEnt with their new boys - DoubleB21 and contribute their int'l forum. The last reason is improving my PS-ing skill.

Accepted
pandajun-k



Member


Group: Members
Posts: 13
Member No.: 64
Joined: 10-August 10





Applying for: GFX Artist
Name: Roseane
Age: 15, 16 soon
Experience: Current Graphic Designer at Empire Children & am now a Graphic Designer at Teenfinite
Examples: Graphics Album ; The Kpop ones are my more recent and better ones. These aren't all, but if you'd like to see the most recent ones, please PM me.
Why you're applying for the job: Because I love photoshopping & I want to be able to contribute what I can to this forum. I know DoubleB21 has yet to debut, but I want to be able to follow them & do what I can to show my support for them. And I know with 21 members in the group, there will be alot of graphics and such needed for the forum and I want to be able to help. I am also willing to learn new things on photoshop so if theres anything you guys would need, I'll be able to try to learn (: .

Accepted
musicangel



Member


Group: Resigned
Posts: 22
Member No.: 82
Joined: 12-August 10





Applying for: Editor
Name: Beverly
Age: 15
Experience: sorry i have none
Examples: (Not needed if applying for editor)
Hours willing to dedicate: 6 hours
Why you're applying for the job: I would really like to help this forum^^ so that doubleB21 will be known everywhere!^^
Program(s) you use: VirtualDub

Accepted
stellia321



Newbie


Group: Members
Posts: 4
Member No.: 92
Joined: 14-August 10





Applying for: GFX Artist (or maybe Elite GFX Artist?)

Name: stellia321

Age: 18

Experience: im a GFX in several forums, LJJANG, EmotionalTeen, TripleKissIntl, AlexanderMonkey, MaruKibum, Elfish_ina, TeenTopindo, etc

Examples: (Examples of your graphics) all can be found

HERE

Why you're applying for the job: i wanna help this forum also to support DoubleB21 ^^
0 User(s) are reading this topic (0 Guests and 0 Anonymous Users)
0 Members:

[ Copy this | Start New | Full Size ]