Title: place playland
methos - October 31, 2005 12:17 AM (GMT)
i herd but have yet to go see that dream machine arcade is no more. word has it playland is selling all rides and will be condos with in two years. from what i herd most of them will be ready this summer and playland will be history. i will try to conferm this as soon as possible.
James - October 31, 2005 12:24 AM (GMT)
Oh wow!... it seems like it would be true to. I bet they would make more money selling the land then they would keeping the park.
mrceagle - October 31, 2005 04:10 AM (GMT)
The Park is the only Sea side park left in NE and would be a shame to loose. I understand that Futown could profit greatly by this since they could get all the good rides and expand there park. Though the fact of shortining ME's park solection to two wouldn't be great given its size.
Canobie Boy - October 31, 2005 01:53 PM (GMT)
If the park HAS to go away. Do you think Funtown (or Canobie) could pick up some rides from it?

I think it would be cool if Canobie could get the Power Surge, SuperStar, and Crazy Dance.
Funtown could get the wheel and put it where the old wheel they had was (NOT The ballon one)

Sky Rider - October 31, 2005 02:01 PM (GMT)
I think it would be nice for Canobie to get the Surge. But to me it doesnt seem like a ride they would have. The crazy dnace would be cool to put inside the Psycho-Drome and theme it out. Then they could put the scrambler outside and paint it nice.

I dont remember what the "Super Star" was.
James - October 31, 2005 02:48 PM (GMT)
mrceagle - November 1, 2005 07:45 AM (GMT)
I wouldn't mind teh Power Surge but I don't know how much Confedince Canobie has in Zamperla after teh Skater problems and a few problems with Rainbow.

The Crazy dance Sucks the ride si so dull and any version in the Huss Fanukt offers a better ride. It would be a waist of time. and Removing Scrambler from teh Dome is a dumb idea. a Scrambler outside a dome is just a Scrambler. at least in teh Dome it's an event.

The tri Star is good bu tI have no Clue were and how canobie would get it to work into the park.
Flitzer - November 7, 2005 02:10 PM (GMT)
This is so sad. With Playland closed and Yorks seems to be on its way out, Funtown will be all I have left.
mrceagle - November 7, 2005 06:30 PM (GMT)
Since when was the closing finalized? so don't get too woried. Yorks I don't see closign any time soon. they have been expendign every eyar. mostly on the animal side but thats what the place is really known for.
malachite5 - November 8, 2005 09:56 PM (GMT)
Just the left side where the Krazy Klam and games side , very doubtful about Playland .... They make the town a lot of money .And jobs created.
tazzman - November 9, 2005 05:08 AM (GMT)
palace playland closing? there web site says see you next year.http://www.palaceplayland.com/schedule.htm

if any thing they would expand starting by removing that arcade would be a good start. :)
mrceagle - November 9, 2005 05:11 AM (GMT)
Are you taking that large arcade on the other side of the road from the parks exit?
tazzman - November 9, 2005 05:30 AM (GMT)
this is what i got from the portland press

Everyone understood this would be the final summer for the maze of amusement games and a landmark bar that occupies a block in the heart of town. Sure enough, more than a week after Labor Day, excavators ripped through the warren of games and novelty stands known as Village Park, reducing them to piles of splintered wood in under two hours. On Tuesday, a bar known as the Krazy Klam was a shell of its former self, with patrons having stripped the place of memorabilia.

The bar is scheduled to be torn down at noon today, along with a nearby faux pink lighthouse.

By next summer, the Grand Victorian, a five-story, 48-unit condominium and retail project that many see as the future direction of Old Orchard Beach is scheduled to stand on the site.

Most residents welcome local developer Tim Swenson's project, the first major construction in downtown Old Orchard in decades. Town officials also cite the Grand Victorian as a big step toward their vision of helping the beach resort attract more upscale businesses and shed its honky-tonk image.

Others say the change occurring at the center of town represents a misguided rush to increase Old Orchard's tax base at the expense of its quirky, unpolished character. The sort of places now being torn down, they say, are exactly what distinguish this town from other coastal communities.

Those who watched the excavators at work Tuesday remarked on the speed and size of the changes occurring in downtown Old Orchard. Among them was one of the original owners of the Krazy Klam, Tony Barbano, who built the bar with his childhood friend, Swenson, in the 1980s.

Barbano said he wouldn't flinch when the bar came down. In fact, he had arranged with Swenson to be the one operating the excavator.

"It's time for a change," he said. "We built it. We're going to take it down."

Barbano, 40, said he and Swenson built the Krazy Klam in piecemeal fashion, eventually creating a 300-seat establishment known for a straightforward menu of loud music, beer and fresh seafood. He also has owned or managed other restaurants in Old Orchard, but his family sold the bar three years ago.

Now he is building his own four-unit condominium project on East Grand Avenue.

"They're selling," he said of his condos.

Priced between $300,000 at $400,000, the condos at the Grand Victorian are selling briskly too, according to Swenson. The developer said he had received deposits on 37 of the 48 units, with some buyers coming from Portland and most of the others from out of state.

Unlike the collection of amusement games it will replace, the $20 million Grand Victorian is designed as a lasting structure that is likely to be a prominent feature on the Old Orchard skyline for years.

The building's two towers will rise to 80 feet, 10 feet taller than the top of the Ferris wheel on the other side of Old Orchard Street. The concrete structure is designed so a storm surge could sweep through its first floor without toppling it, Swenson said.

The Grand Victorian may soon occupy the Village Park space, but for some it will never replace the businesses that helped define Old Orchard Beach in recent years.

Standing at the entrance to the gutted bar, Donna Gonsalves, who bought the Krazy Klam from Barbano, said she thought the new development was a net loss for the town, especially for those who couldn't afford expensive condominiums.

"I think the common person is very sad," she said. "They had a diamond in the rough and they just let it go."

But it wasn't difficult to find others who were less sentimental about the bar. Edwin Lea, a longtime resident who came downtown to photograph the excavators, said he welcomed the change.

"The other stuff, it wasn't first class," said the 75-year-old Lea. "I think it's going to be quality now."

Staff Writer Seth Harkness can be contacted at 282-8225 or at:

sharkness@pressherald.com

Questions/Comments?
Copyright © Blethen Maine Newspapers, Inc.


mrceagle - November 9, 2005 04:56 PM (GMT)
I don't want to live an a condo. nore do I care to drive nearly 3 hours to shop. without a park I have no reason to even bother going to that area. I'm sure Many people in ME will feel the same way. why go there when you have somthing even closer. they might bring in Revinue from taxs or even increase the local population but it will distroy turism. If you offer nothing you will get nothing.

At least it woudl be good news for funtown since they woudl be the only park in the area.
Guest - November 10, 2005 01:28 AM (GMT)
i will try to drive out to see what side is coming down, please not that i was going off of reports i have yet to see it with my two eyes. it sounds like the games on the left are gone. from the size of the project i would venture a guess of playlands doom, but the side metiond in the article i believe is across the street on the opposite side of the peir.
mrceagle - November 10, 2005 02:37 PM (GMT)
Still means a hole bunch of I own the world Yuppies are moving in right next to the park. they will coplain about noise despite the fact the park was there long before they moved in.
malachite5 - November 13, 2005 10:41 PM (GMT)
Hmmm , just thinking what the Canucks are thinking of this ? . Does the town want to risk losing this tourist interest, and the revenue they bring . I dont think Joel will sell the park property , if it does happen then condo building will forever become the end of everything as we remember it . case in point R.I.P Manray . Cambridge Ma. No more income = no more tourists.
mrceagle - November 14, 2005 12:10 AM (GMT)
The problem is also what will it do for tax revinue. acording to the aprasal the land is worth nealry 4 times the parks worth. thats not to good for the park. If someone comes in and wants to build condose worth say 1.5+ million cost then Teh city is goingto want those over the park since itwill bring in more money.

But the turism brings in even more money.
retron - November 17, 2005 01:00 AM (GMT)
This situation sounds EXACTLY what AstroWorld was in.

Or so the situation that Six Flags says AstroWorld was in.
mrceagle - November 17, 2005 06:57 AM (GMT)
QUOTE (retron @ Nov 16 2005, 08:00 PM)
This situation sounds EXACTLY what AstroWorld was in.

Or so the situation that Six Flags says AstroWorld was in.

Ther is no way to Convence me that the land for te park is worth 100 million like SFI thinks. The park was most likely average 15-30 million. It'd lake of value is far more do to SFI abandenmet problems then anythign else.
methos - December 8, 2005 01:36 AM (GMT)
good news, i wrote playland and got a responce.

will that park still be around in 2006? i heard of construction of new condos replaceing some seasonal atractions and hoped the park was not what they were refering too.

hopfuly returning in 2006

dave madore

their responce

Oh, we'll be here for several more years. The Village Park side of the square (base of the Pier) has been demolished and they are constructing retail on level one and condos above that. I believe it's a 5 floor structure. The Grand Victorian is a huge project, but does not affect our operation. We are still here and looking for new attractions for 2006. Thank you for your inquiry and please spread the word! Old Orchard is improving with every new project...
mrceagle - December 8, 2005 06:26 AM (GMT)
I hade also Writin them about thew attraction for the Future and they said they are lookign into another Adult ride and a kiddie ride.
James - December 8, 2005 01:05 PM (GMT)
Looks like ill be going back to PP in the summer :lol:
tazzman - December 9, 2005 06:08 AM (GMT)
this site has some nice pics of oob from the past
http://historyoob.tripod.com/
mrceagle - December 9, 2005 02:43 PM (GMT)
Nice find! Thanks for the link.
freddy freemeal - July 21, 2006 03:05 AM (GMT)
Pictures from OOB July 14 2006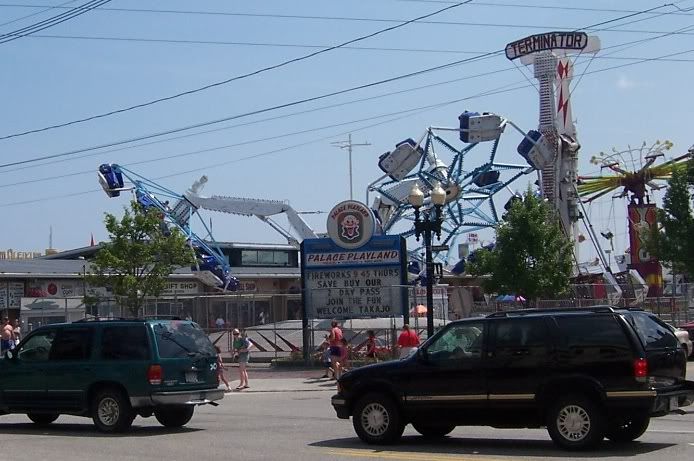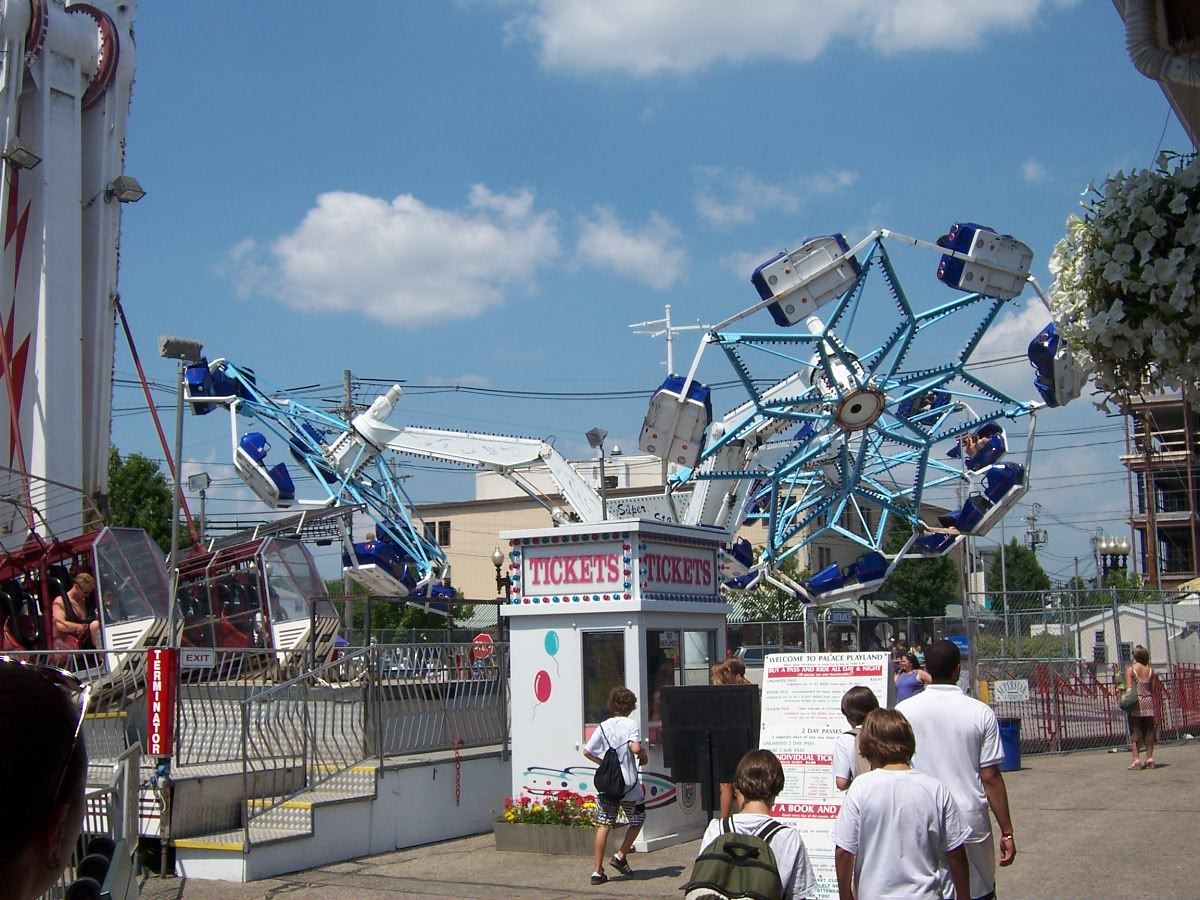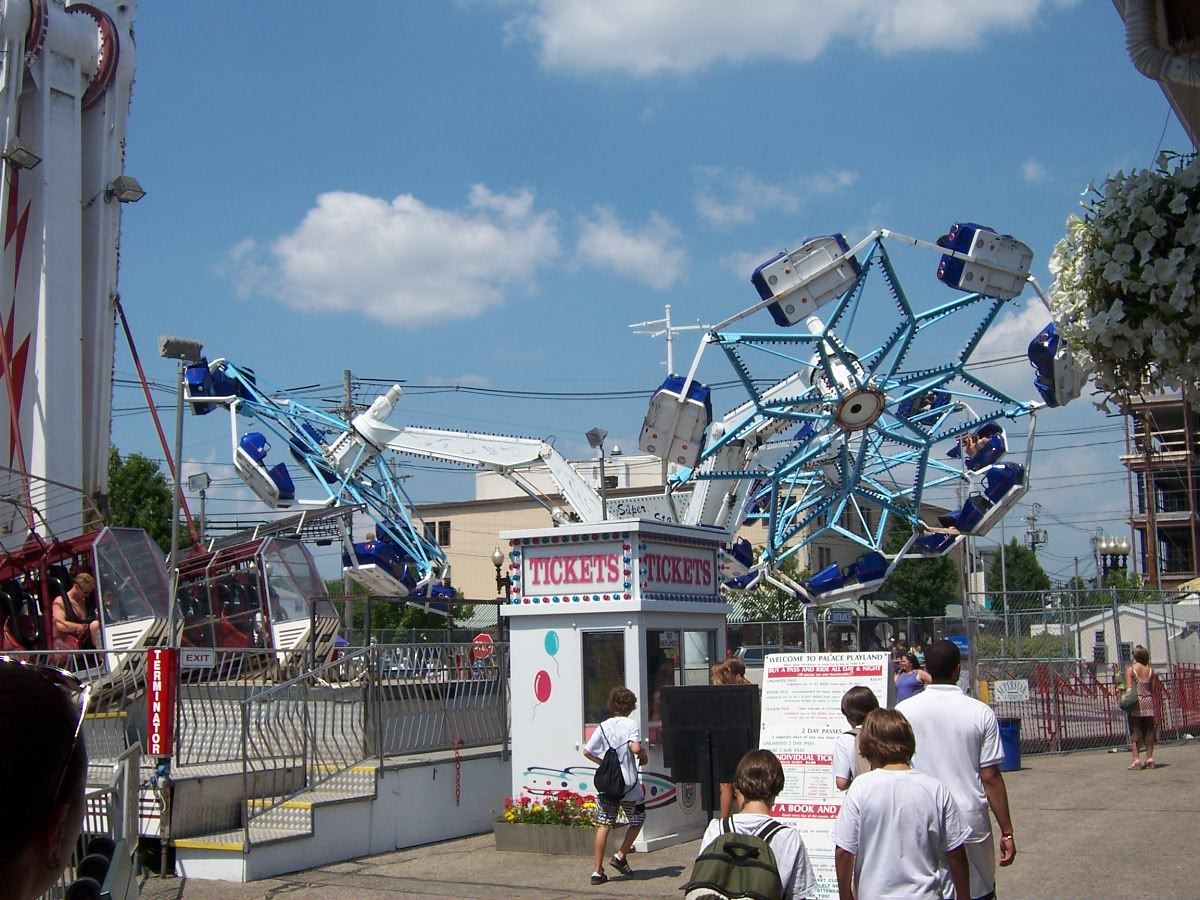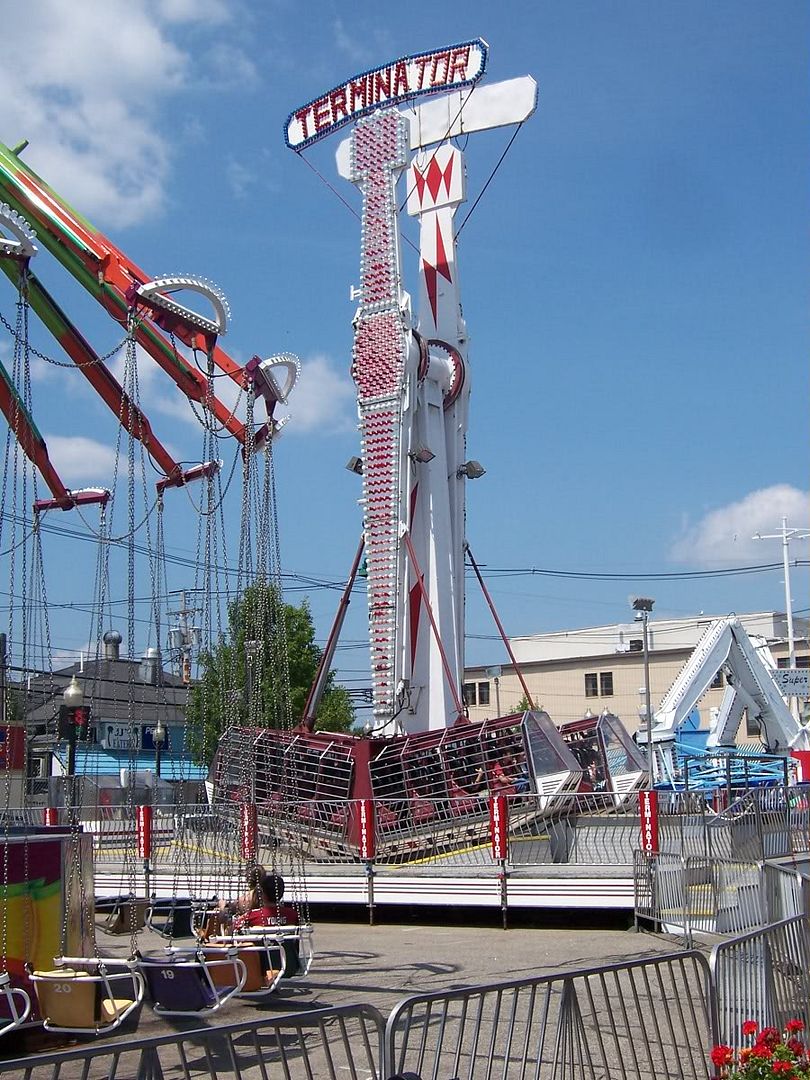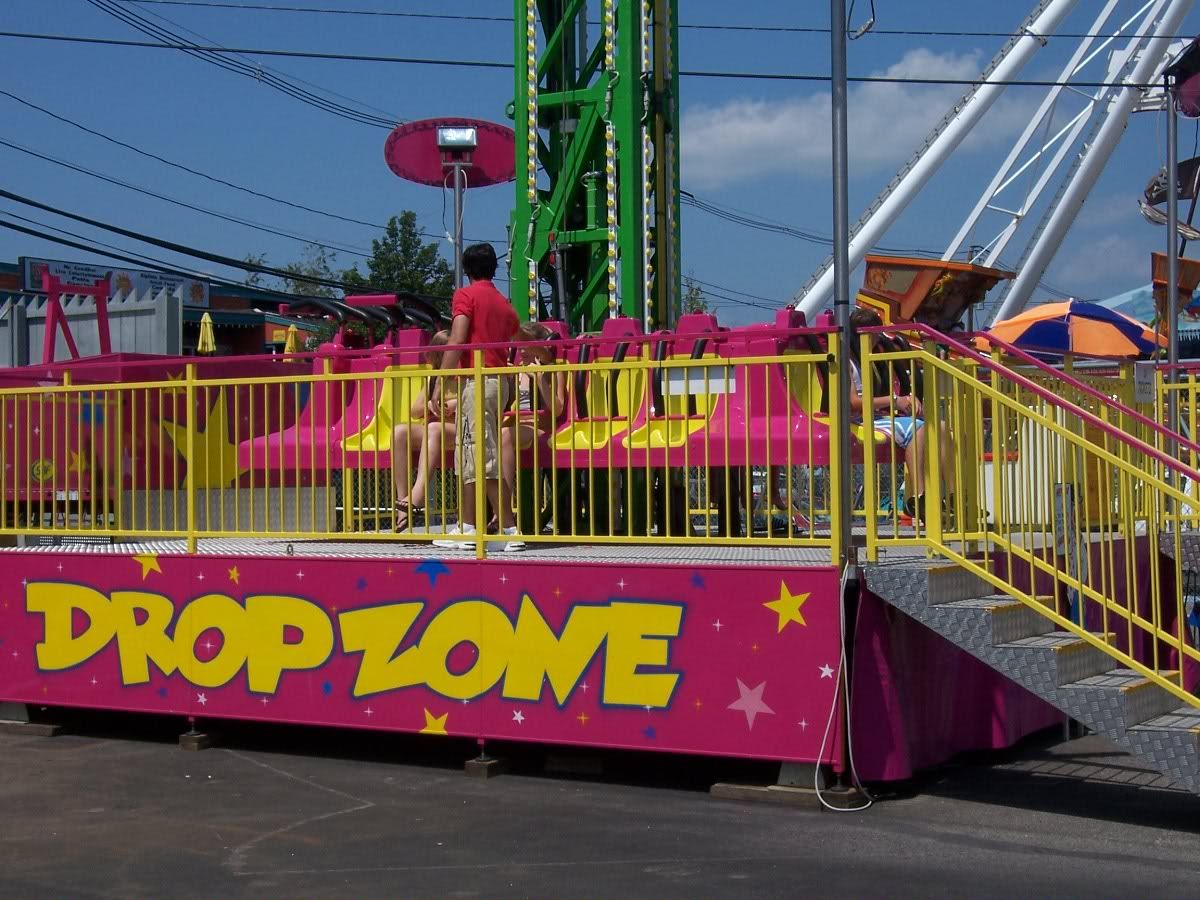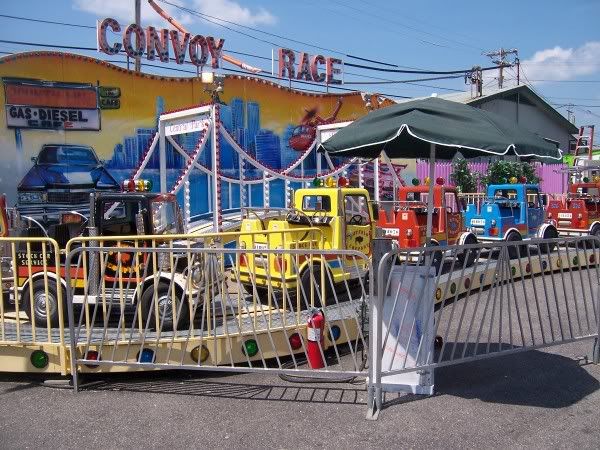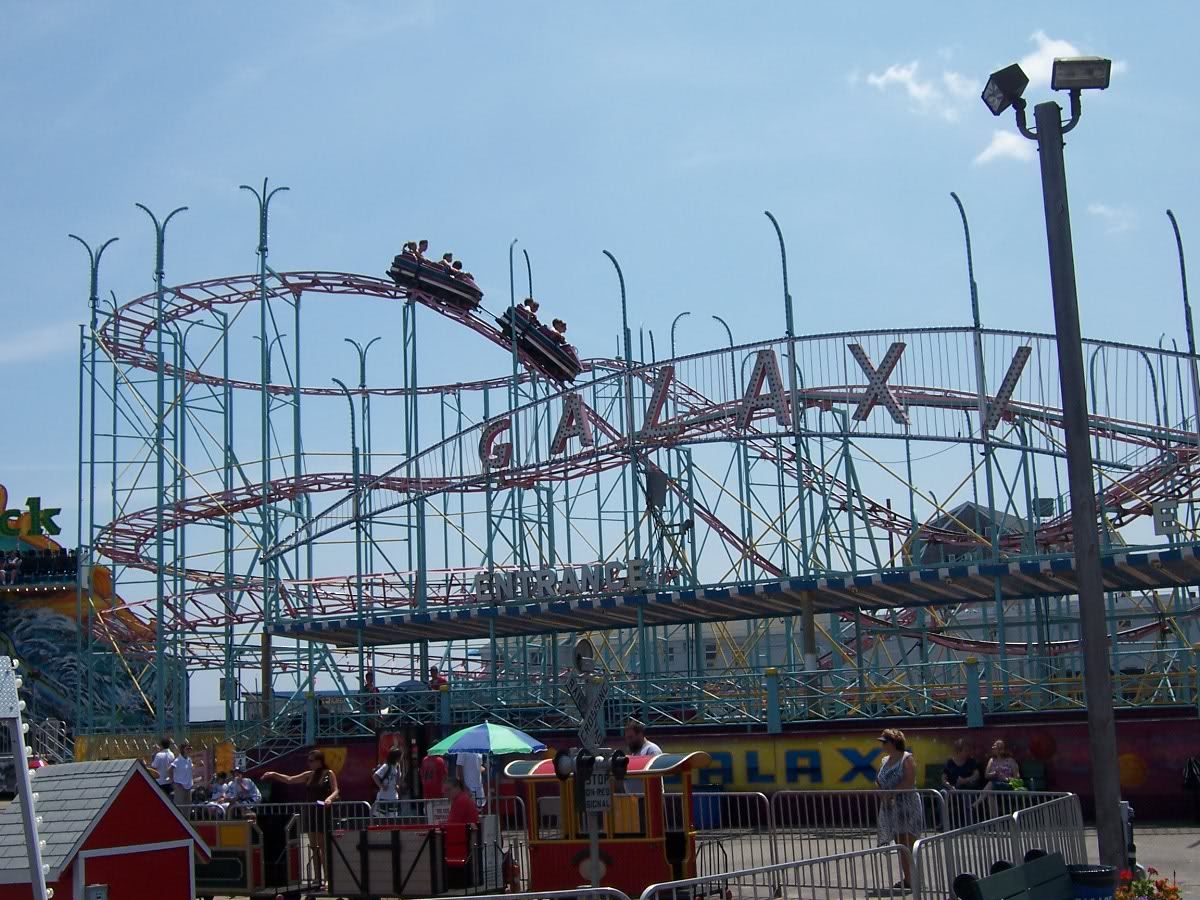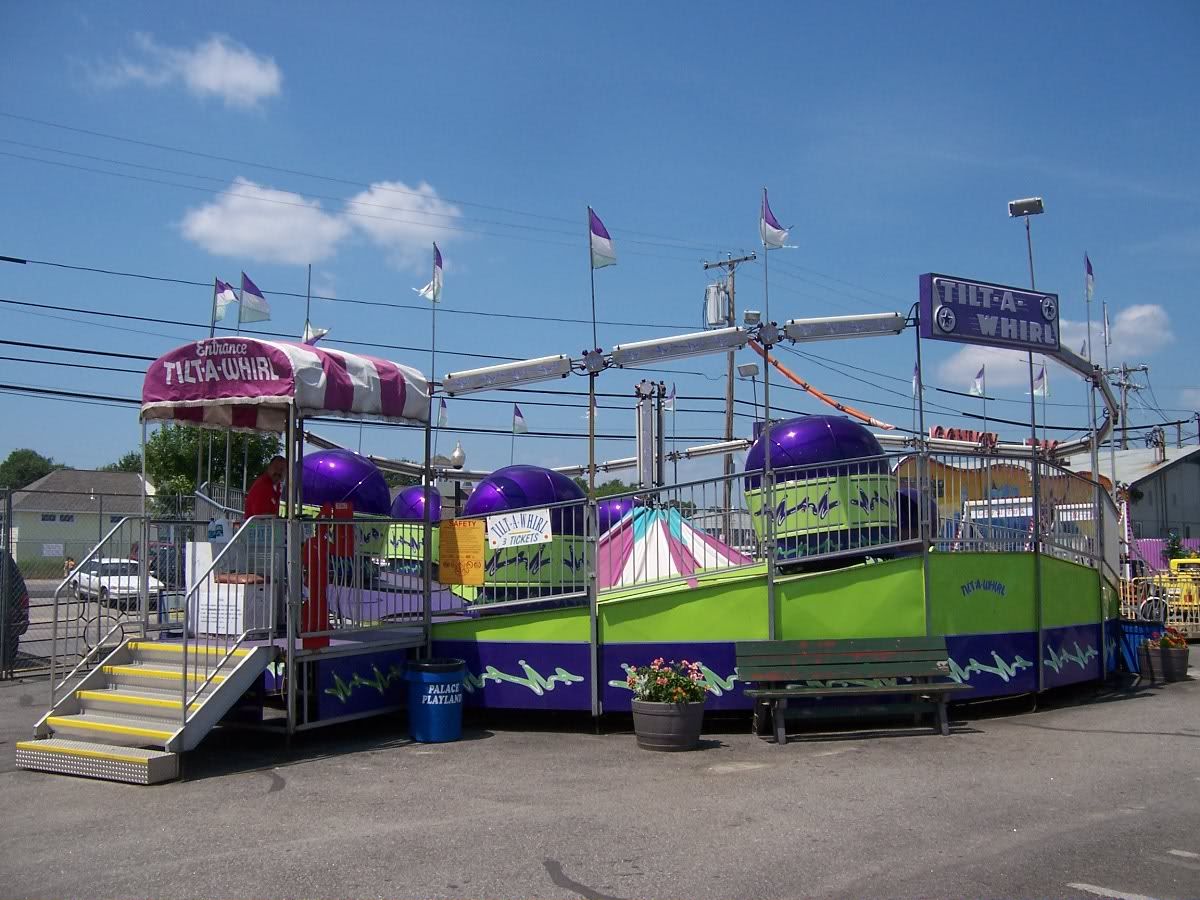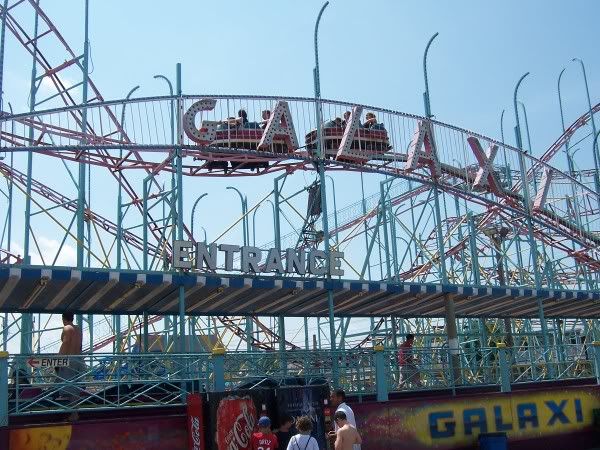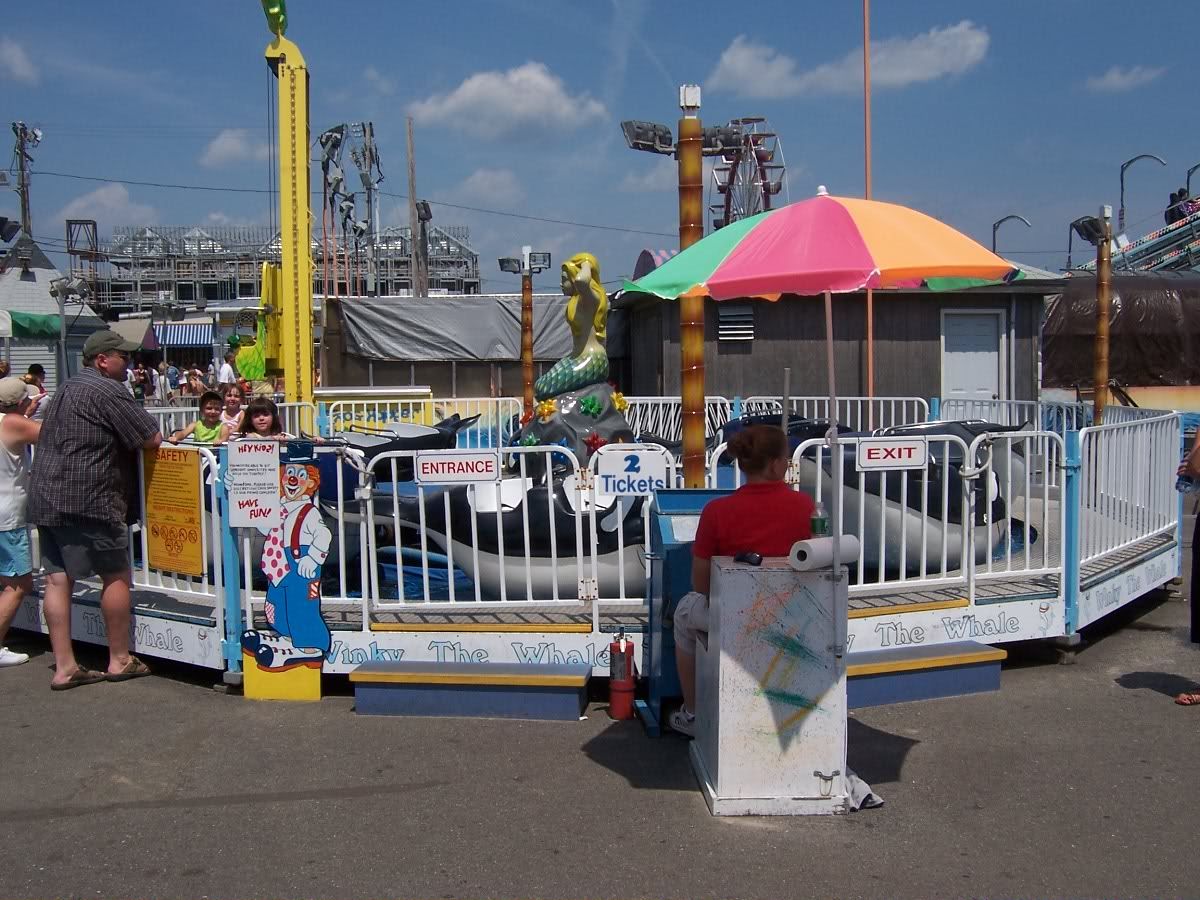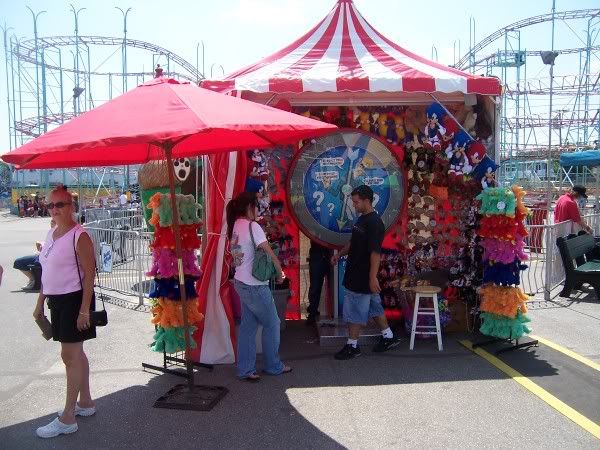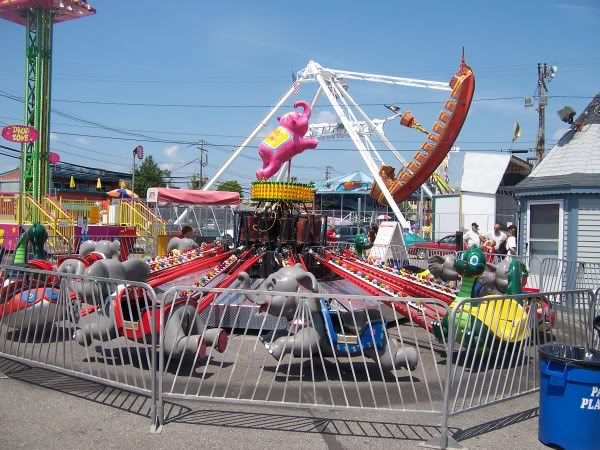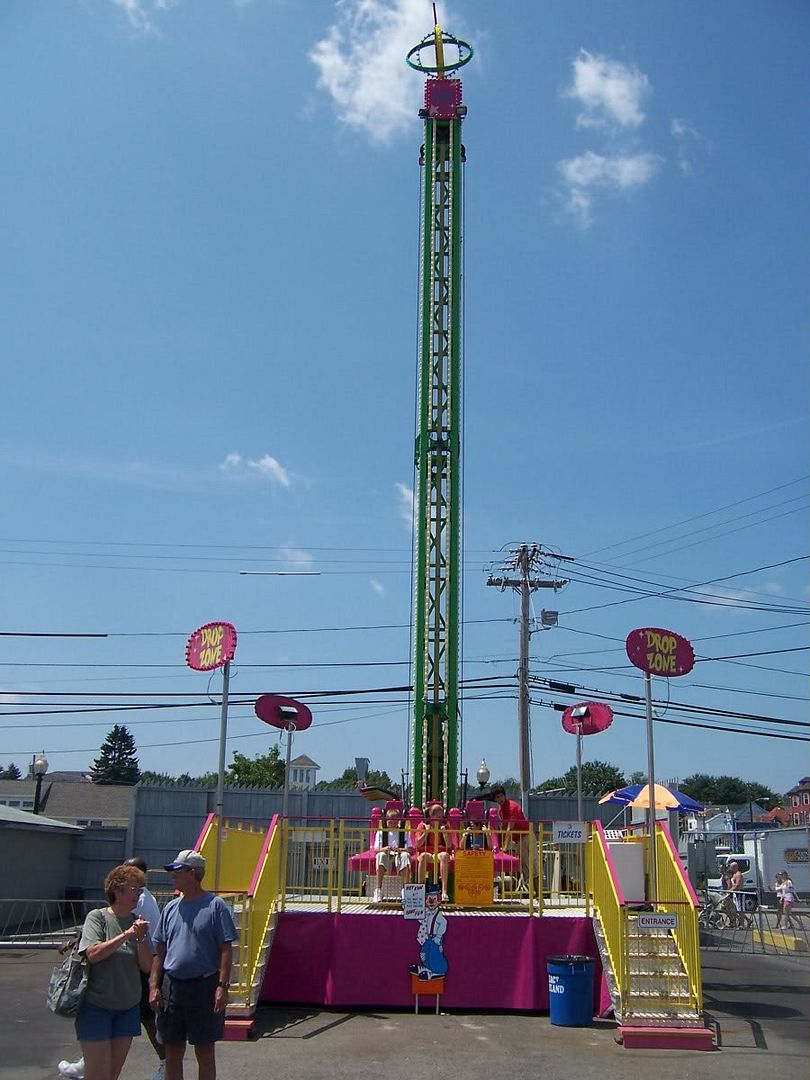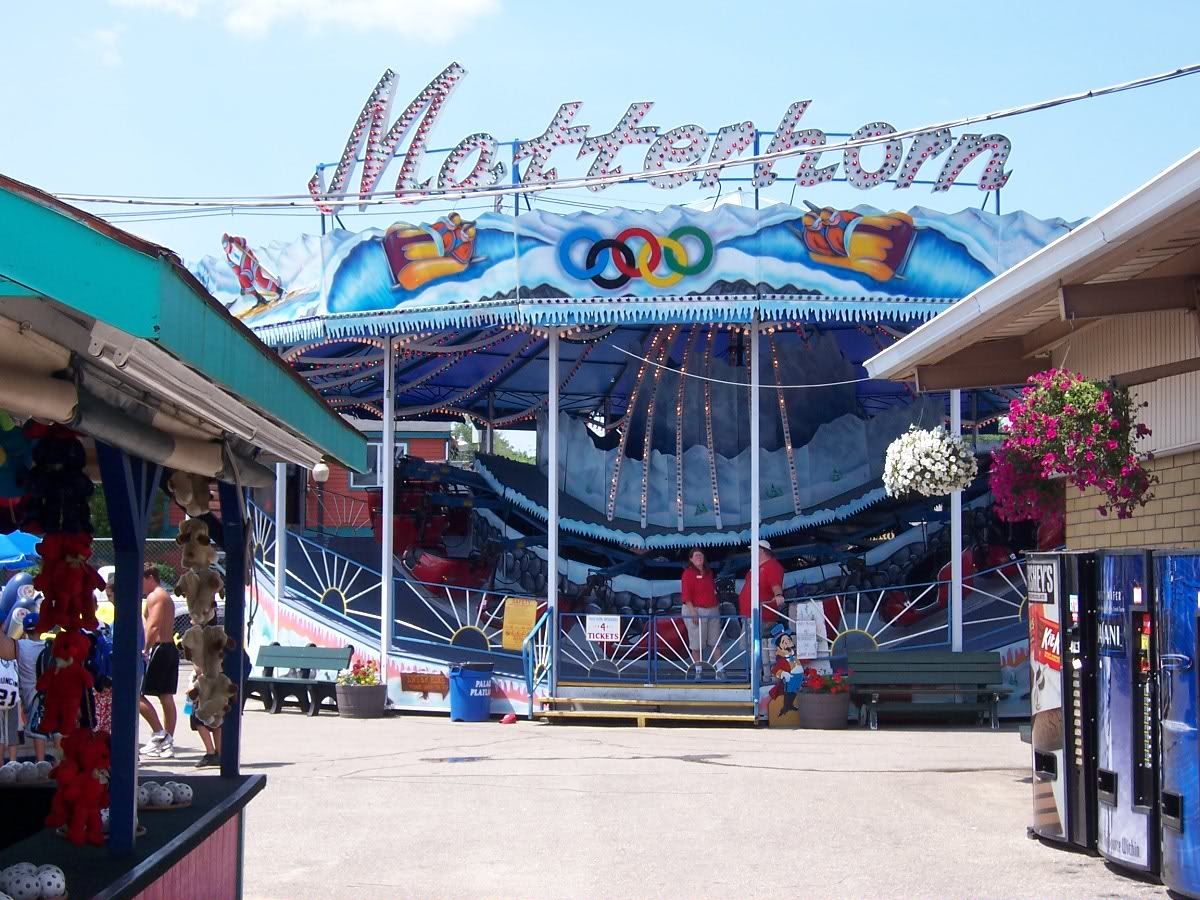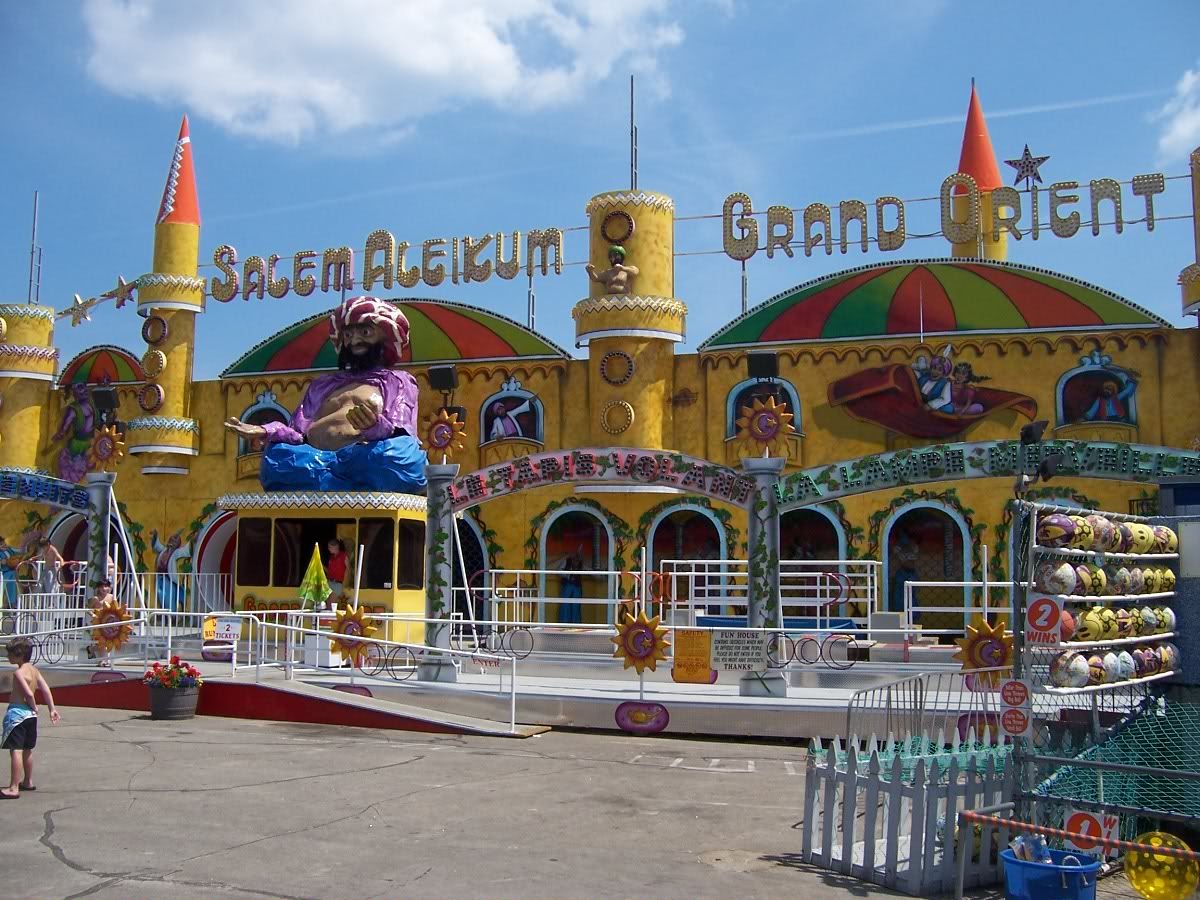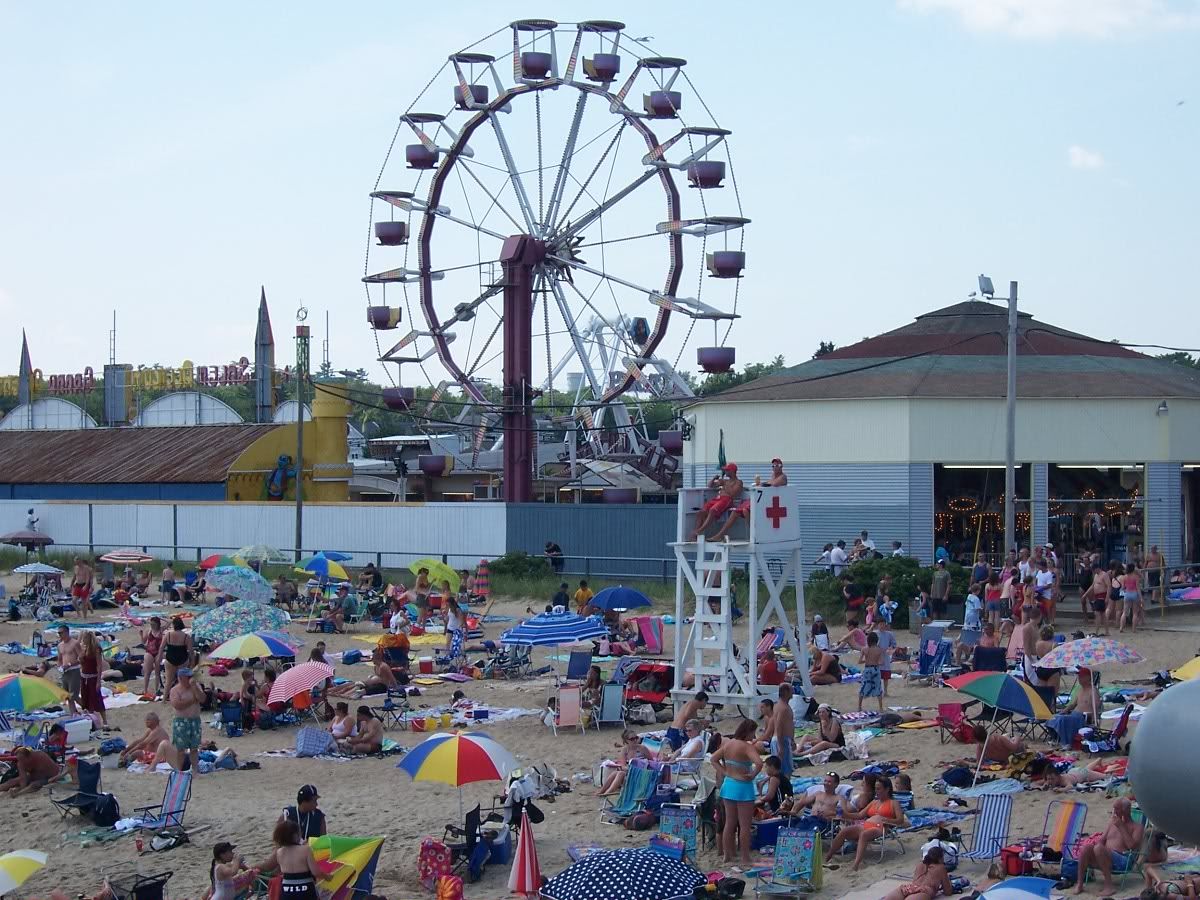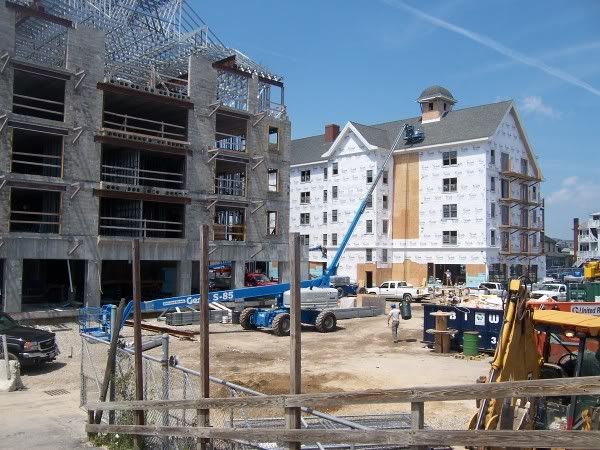 James - July 21, 2006 04:41 AM (GMT)
WOW! What did they do to the yoyo? It looks uh....kinda ugly :hotdog:
coasterkid - July 21, 2006 03:40 PM (GMT)
is drop zone higher than star blaster @ canobie and y is there marathone look inn good shape
mrceagle - July 21, 2006 04:50 PM (GMT)
There liek 50 ft normaly. They may have bought a taller version. Also that ride is siting were crazy dance was right?
tazzman - July 21, 2006 06:34 PM (GMT)
QUOTE (mrceagle @ Jul 21 2006, 11:50 AM)
There liek 50 ft normaly. They may have bought a taller version. Also that ride is siting were crazy dance was right?

yes that is were crazy dance was
mrceagle - July 22, 2006 03:28 AM (GMT)
That's what I though, Thanks.
malachite5 - July 22, 2006 04:32 PM (GMT)