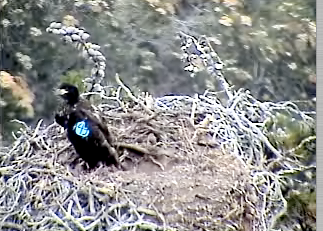 Look at junior's crop. It is full after earlier breakfast.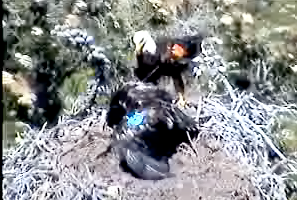 10:00 a.m. Mom arrives.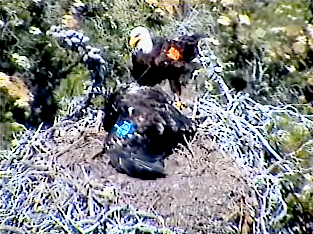 Mom waiting to see if he needs help.
Mom ready to leave.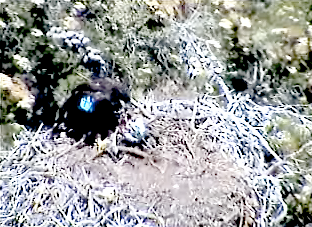 He has food on his right foot/ talon and something-else (white) which he lifted up with his beak.
Another food drop. Parent came in from camera side around 10:30 a.m. PST.
Yes! It's fish. Just what I ordered.