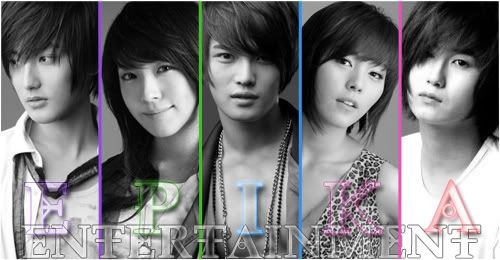 Seoul, South Korea: the place where dreams of becoming famous turn into reality. Epika Entertainment sits at the forefront, providing top-notch stars for every facet of the entertainment business. The company's musical artists continuously top the music charts, their actors and actresses dominate television media, their models can be seen from the runways to he high fashion magazines and their dancers compete world-wide...
and win
.
Epika also hosts a large training school filled to the brim with hand-selected talented young individuals. The application and audition process are brutal but ultimately serve to ensure that the company procures the best of the best. Even their staff is beyond compare, boasting several retired stars and top-school graduates as teachers, composers and choreographers.
Once you make it into Epika you're practically guaranteed time in the spotlight. So, will you grab your chance to shine?
Epika Entertainment is a no word count forum set in Seoul, South Korea. We are three months old and steadily growing! The staff is friendly and very active, so don't be afraid to take a look around. Be sure to check out our canons!
HOME
-
RULES
-
PLOT
-
CANONS