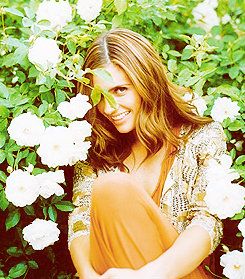 - - -
July 31st, 1869
early afternoon
- - -
If it wasn't for the pull of business and subsequently money, Jeanine knew that her good friend most likely would have continued to be stubborn as a rock about even coming anywhere near town, but the time had come that he could no longer avoid it. For this she was glad, because no matter how much he denied it, she knew that Jacob had to get lonely sometimes out on his little piece of land in the middle of nowhere. It wasn't that she doubted the value of the company of the Indians, it was far from that, she just couldn't see how being so isolated was allowing him to lead his life to the fullest potential. She was determined to show the rugged photographer that while society had its idiosyncrasies and superficialities, it wasn't all bad, and he could possibly benefit greatly from branching out of his comfort zone. She was excited for Jacob to meet Nathan, her friends and family at the wedding - she knew they wouldn't judge him and accept him readily into the circle.
Satisfied to see her close companion smiling despite the circumstances, the jovial brunette reached up and affectionately straightened the stetson she'd placed on his head, replying sincerely,
"I'm really happy to see you too, Jake."
He was just too sweet, not like other men in that he was hesitant to share his feelings or show his gratitude. She suspected that had a lot to do with his upbringing amongst the natives, whose males probably did not feel the need to be some masculine, macho and unfeeling. It was one of her most favorite things about him.
"It's been way too long. Guess we've both just been busy, huh?"
She shrugged with a soft laugh, knowing that she herself had certainly been more than occupied. The past few months had been eventful, to say the least.
Inclining her head with a smile at Jacob's thanks, she replied lightly,
"Don't mention it."
Her emerald orbs roved over his features for a moment, before she reached over and gently grasped his hand, giving it a reassuring squeeze.
"I know this is all new and scary for you, but you have absolutely nothing to worry about. I'll be right by your side the whole time, and nobody messes with this."
Jeanine pretended to flex her 'gun's, when in reality she was about as muscly as a lean and slender doe. She grinned, then added earnestly,
"But seriously...I promise it's not as bad as you think. Maybe you'll even enjoy yourself. You trust me, right?"
For once, her expression was free of playfulness or jesting, and she watched him with attentive solemnity.
Pretending to heave an exasperated sigh as he protested the unveiling of the camera, Jeanine relented reluctantly and said,
"Alright, alright. But I will have documentation to prove this event actually occurred."
She poked him gently in the chest, her face transitioning back to that of a teasing little sister.