Title: Despite Everything
Description: Dr. Francesca
Mary Murphy - May 22, 2012 01:41 AM (GMT)
---
June 28th, 1869
About 9am
Prenatal care was an afterthought to the headstrong Mary Murphy. Eat well, get a good walk in once or twice a day, keep stress levels down, avoid excessive heat, smoke less and don't drink at all and the baby would arrive in nine months well and fine. Today she was heading on over to the clinic where a new female doctor had taken up residence some time ago, a few months after Evelyn was born actually. She missed Doctor Wright, the man that had seen to her to tell her she was pregnant that summer two years ago. She had been happy and terrified at the same time, the father of the child was due to go on a very long trip in just a few days and in all honesty, Mary was not expecting him to come back. The marshal was frivolous but also a mean son of a bitch if he wanted to be, not to mention unfaithful. Mary gave him a stern talking to while aiming down the sights of the lawman's military issued repeater, even squeezed off a round with every intention of killing the cheating bastard. Thankfully she missed because the man proved his worth when he returned in late winter to the squirming bundle of joy he now called his daughter. Mary and Davion had since reconciled, apologized for the cheating since Mary had decided to get even at one point and slept with another man that was staying at the saloon at the time. She had tried to woo the jail keeper, Seth Mercer, but her efforts were fruitless so she went for someone a little sweeter, an easterner that clearly had no reservations about the affair. It was a stupid attempt to get back at Davion though since he was none the wiser and didn't even know about that until just recently, about four months ago in fact. The man at the saloon was also a good friend and afterward she had to apologize to him, feeling as though she had used him, but they couldn't see each other anymore. Luckily he was understanding and agreed wholeheartedly and they were even able to remain close friends.
Her dog followed along behind her, her daughter, now seventeen months old, was heavy but not too much for the former outlaw as the clinic was next door to her own home. At the door she commanded the wolfhound to lie down in the shade of the awning and wait for her, his big tongue hanging from his bristly jaws trailed strings of drool on the hot summer day as the black hound folded himself up in a most awkward way and took his spot on the porch.
Mary had an appointment to have her daughter's yearly physical, so she was a few months late, what harm would it do? It wasn't like she didn't take care of her kid, she fed her, cleaned up after her and made sure to only leave her with capable people when she went to work, either with a good friend or with her husband at the sheriff's office. Stepping into the cool of the parlor she took a seat in the waiting room across from a woman about her age that looked a little flustered, might be out of laudanum or something, Mary had always grit her teeth and bared her pain the old fashioned way. Besides that stuff was really easy to get addicted to, but not at all easy to withdraw from. She had tried to convince Davion to come along and have the doc take a look at his gunshot wound from when he got hit back in February but he insisted that he was fine. She herself had been hit superficially about five times in the arms and legs, it was a miracle really but her husband had just about died. He had to see a doctor then, thankfully he was unconscious at the time, men and doctors it seemed never got along. Mary's five month pregnant belly was fairly telling at this point even in her loose fitting shirt and duster and despite feeling like shit she bounced Evelyn on her knee and the toddler laughed clearly amused.
Dr. Francesca Montague - July 23, 2012 02:57 AM (GMT)
Francesca Montague bit her lip in mild irritation as she fiddled with her hair and smoothed down her simple light blue frock. She prided herself on being able to dress appropriately so as not to make her patients feel as though she were above or below them. Patients of means wanted to know they weren't being treated by a peasant and patients with less wanted to know their doctors were smart, but not so smart they were snooty.

Frankie had grown up in BCB, but had been away at school for a number of years until her father, also a physician had passed away. She knew the importance of making just the right impression so her patients would come to her for their care, and now she agonized over whether her appearance fit the bill. Word of her arrival was slowly making its way around town and as people began trickling in earnest, she feared she wouldn't be able to honor her father's memory properly. He had paid for her schooling, and the letters she'd saved reflected glowing pride.

Female physicians weren't unheard of these days, but they were still rare. Though her instructors and a few of her neighbors were supportive of her ambitions, many people were not. Men seemed particularly threatened by her, and though she had managed to win some of them over with her skill and genuine concern, she knew that would likely prove to be the rarity. She respected people from all walks of life, but it was a fact a person's level of education tended to predict how she was received. She couldn't be sure what BCB's residents would say, but this was home.

After her father had passed, she couldn't bear to leave the memories behind, and she'd always loved the big Victorian house they'd shared. While the Montagues weren't exceedingly rich, the elder doctor always believed that home was a refuge and should be comfortable. Francesca decided she would convert a portion of the house to fit her own mini-clinic for her pregnant patients and she'd convert some of the rooms to bedrooms for her laboring patients and patients who were too far along in their pregnancies to be far from the midwife. Not every expectant mother had the pleasure of support during pregnancy, and Montague was maternal enough to want to protect women and their babies for as long as possible.

Francesca loved the challenge of being a doctor, but she almost loved being a midwife more. Besides caring for people's bodies, she liked to think she could care for their psyches as well. Women told their midwives things they didn't tell the preacher, and bringing new life into the world, no matter how risky, was always a joy. Realizing she had patients to see and she couldn't afford to dawdle, she walked into the waiting area and smiled warmly, her eyes passing over each patient until settling on a visibly pregnant woman and her young child. The other woman seemed flushed, but otherwise content to wait for her appointment. "Ms. Murphy? I'm Francesca Montague. Would you and your daughter like to follow me?"
Mary Murphy - July 24, 2012 01:05 AM (GMT)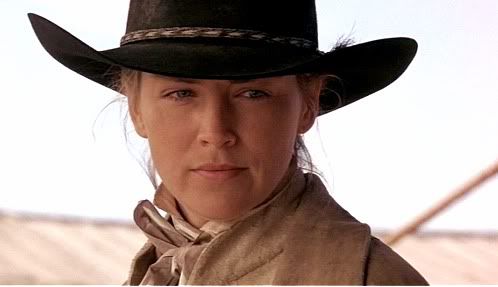 ---
June 28th, 1869
About 9am
Evelyn had been to the doctor before but she was much too young to remember any sort of prior visit, sitting on her mother's lap looking around a bit confused with those wide eyes. When the doctor came in Mary glanced over at the fidgety woman who was there before them but said nothing, gathering up her quiet daughter and stepping on back to the same exam room she had been to back in the fall of sixty-seven when she found out she was pregnant with the little one she had on her hip now. Hopefully the bundle of joy in the oven at present was a rough and tumble boy but she wouldn't know that until late October or early November. Davion wanted to call him Frankie and Mary loved that idea, if it was a girl he was settled on naming the baby Ellen May. The marshal was close to his parents it was true, they had died not too long ago and he hadn't found out till just a few years ago, they had been gone going on seven years now. Lloyd Murphy was a sheriff and the reason Davion went into law enforcement, becoming a marshal shortly after his stint in the army fighting the Mexicans. So their son would be dubbed Francis Lloyd Murphy. Ellen May Roberson was a born and bred Kentuckian growing up in a holler in the eastern part of the state where the men of her family made their living mining for coal after the first vein was opened in 1820. Understandably many of them died of black lung.
She had seen the doctor's name on the sign out front, painted over three times now, Larry Wright had been the attending physician here when she was pregnant with Evelyn. That was right before Davion left on that long trip to the Dakotas to track Raider Jennings and his gang. It took him nine months but he succeeded and came home to her, which was surprising seeing as how they had been in such a huge fight the day before he was scheduled to leave. That night he had threatened to never come back, it scared her but she couldn't bear to tell him she was with child. Of course the last woman that had admitted to carrying his baby ended up mysteriously miscarrying. The girl with her mother's blonde hair and father's deep brown eyes sucked on her fist as Mary sat her down on the table,
"How are you t'day? Don't b'lieve I've ever been t'see you."
she commented as she straightened Evelyn's dress, wondering what that stain was on the lacy top as well as what sorts of questions the doctor would be asking her. Angus continued to lay out on the porch, front paws crossed in front of him huddled up against the façade to escape the sun, half dropped ears flicking about listening to the goings on of the bustling town. His owner meanwhile ran her fingers through Evelyn's hair in the exam room, it was so thin that the slightest disturbance unsettled it and Mary was not really into the disheveled appearance. She had wanted to put the girl into her usual overalls today but her father had insisted on this faded blue dress instead,
"She's my first so I don't really know what t'expect with this visit."
she pointed out, hoping the doctor would give her a rundown of what to expect. She hoped there would be no shots involved, her little girl wasn't exactly into them.
Dr. Francesca Montague - August 7, 2012 02:00 AM (GMT)
Before going out in the waiting room, Francesca had made sure the exam room was clean and all her supplies were in order. Her father had taught her the importance of preparedness in any medical situation, but especially in exams, because much could be learned by observing the patient's non-verbal cues. Did she walk slowly? Did she limp or appear to wince when she moved or talked? How was her color, balance, etc? These were things a doctor couldn't observe if she was too busy fiddling with medicines or instruments.

A ledger lay nearby along with a pencil, but Montague made no effort to reach for it just yet. Instead she focused her warm eyes on the woman and the little one. When she looked at Evelyn, she took note of similar indicators of health, but the smile she also wore made it clear Montague delighted in seeing young children. "I'm well, thank you," Francesca replied with sincere warmth. To Murphy's other comments, she explained, "I lived with my father here several years ago, but I went away to school and have just come back, so I s'pose you could say I'm new," she added, finding herself starting to adopt Murphy's manner of speech in a conscious effort to make her feel somewhat comfortable. "I will be happy to take you through the exam step by step as we go, but first, would you mind if I took some notes? I find they help me monitor people's health over time."


Mary Murphy - August 8, 2012 12:41 AM (GMT)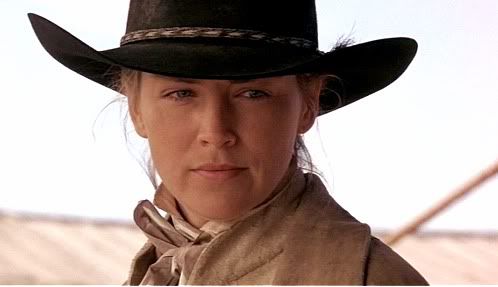 ---
June 28th, 1869
About 9am
The doctor, odd to be calling her that as Mary didn't think she would see the day when a woman could be a doctor. It was only recently she had been getting used to seeing women as teachers, her friend Henry used to be a teacher, or rather a professor at a university in North Carolina where he taught English Literature. But maybe this was a time for change in their world, maybe Dr. Montague got looked down upon just like Mary did for tending the bar at First Chance, not exactly a job for a woman. Not to mention she marched around the place in boots and pants. The funny looks were alright, even the catcalls but the heckling warranted her husband to come barging through those swinging doors, and when he did he busted some heads. Mary used to just do the honors herself but now that she was pregnant she feared something happening to the baby if she knocked someone out and risked a fight. But Mister Murphy was never far away and though he was nearly deaf in that one ear, his good ear was sharp as a tack.
"Oh, well I only been here two years."
Mary waved it off, obviously she probably wouldn't know this doctor if she had been here years ago. Francesca asked if the barmaid would be willing to allow her to take notes, well that all seemed quite alright. So far the only thing she did not enjoy about the visit was not being able to flirt with her former male doctor, he was rather easy on the eyes but aloof and reserved all the same,
"Whatever helps I reckon it's alright."
and at that she also sat on the exam table and put her daughter in her lap, a few more months and there may not be enough room in her lap for the kid to sit with her little brother or sister well on the way. Eve chewed on her fingers and reached for shiny things in the room, her eyes bright and vibrant the whole time. Mary was just happy she hadn't miscarried, it seemed to be the trend around here with both Darla and Bella losing their babies within the last few months. Darla was as far along as Mary was now when she lost her son while sitting at the bar in the saloon. Sam had brought her here where Mary guessed Doctor Montague had taken care of everything. What a grisly job.
Dr. Francesca Montague - August 13, 2012 02:07 AM (GMT)
Smiling and then turning to retrieve the ledger and pencil, Frankie also reached for her spare stethoscope for the little one to play with. It was far less dangerous for the girl to play with and was hopefully just as attractive. "Want to play with this, Everlyn?" Montague asked, recalling the little girl's name from her appointment book. Satisfied the little one was distracted for the moment, the doctor looked back up at Murphy with another smile. It was impossible for Frankie to be too nervous now. Children seemed to bring out her natural joy.

Frankie was more than a little relieved to hear Murphy was relatively new in town. She appreciated the condolences she'd been given by people old enough to remember her father as the town doctor from long ago, but they also brought her sadness. Inevitably after the pitying looks, people always looked at her apprasingly, as if questioning whether she was truly a doctor. It seemed people were trying to figure out if a woman in a man's job could ever be good enough. Although Francesca didn't get to where she was by remaining uncertain, she could be prone to periods of self-doubt, especially when she saw a child of Evelyn's age. Was her commitment to her profession worth what she could be giving up?

"I just have a few questions before I examine her. Has Evelyn been feeling ok? Anything seem off with her lately?"
Mary Murphy - August 13, 2012 11:50 PM (GMT)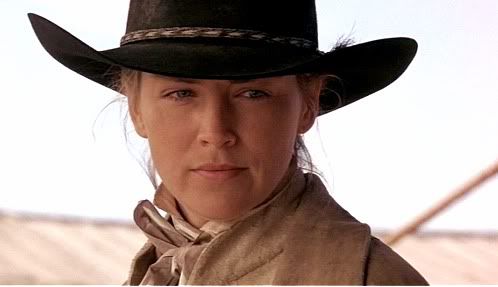 ---
June 28th, 1869
About 9:10am
The seventeen month old reached out for the stethoscope with her plumb white hands, obviously eager to play with something, it helped that it was rather shiny. However Mary knew the instruments could be expensive and hoped if her rambunctious daughter decided to throw it in the floor she wouldn't have to pay for it. There was only so much money she made at the saloon, and from her flowers, which she willfully gave away to her friends. Most of the roses in her garden ended up adorning granite stones in the Cemetery but she had given some to her friend Henry who in turn gave them to his wife on her birthday. It was strange though, Henry and Mary used to have a little something going on and now she was giving the man flowers to give to his wife. How oddly things worked out sometimes. Her husband had also arrested Henry twice, Mary had a thing for the jail keeper at the time, Daniel Helm was the reason Henry and Bella were married, Henry was the reason Danny and Darla were married, Henry had named his son after Danny because they were best friends, such good friends that Mayor Harrison talked quite often of the two men sharing a bed. It was all just rather crazy. But that was Buffalo Creek.
Of course the first thing Miss Evelyn did after looking over the shiny stethoscope was shove it right in her mouth. Her mother gave a shrug to the doctor's questions,
"Nope, she's fine,"
then took a short whiff of the air and sneered just slightly,
"gassy but what baby ain't?"
she was a good baby, very quiet and hardly ever cried, she would hit her head on the coffee table and keep on trucking without a care in the world. Mary just hoped this next kid would be that easy. It had better be a boy and so help her if he turned out to be a whiney baby more so than his sister she would tan his hide every day until he was mean as a snake. But in the end she knew she couldn't do that, let the little boy be like his daddy, complaining about everything but too damn lazy or unmotivated to do anything about it. Dress like a banker every day and then go mount up on a sweaty stinking horse and ride the range all day looking for troublemakers. Then come home and complain some more about his scuffed up boots. Davion was meant to be a desk jockey she swore all the time, that man was not marshal material. Evelyn on the other hand would probably shoot her first gun when she was five, bust a bronc at thirteen and beat the shit out of the older boys at school until they were forced to home school her with a tutor, who may just end up being none other than Henry. The job of being mother was never ending drama.
Dr. Francesca Montague - September 23, 2012 11:02 PM (GMT)
Frankle smiled at Mary's mention of Evelyn as a gassy baby. It was a complaint she often heard regarding babies and more than a few men as well. Montague appreciated Mary's candid talk as it meant they could freely discuss health matters, and she could count on Mary to be honest. So many people hesitated to talk honestly about matters concerning their bodies, especially those related to intimate relations or other personal matters. She'd discovered this was particularly true as a female. Early on in medical school, her male patients often asked for a male student, citing a desire to spare Francesca's feminine sensibilities. Of course, she'd learned some of the time their medical complaints concerned paying the price for being intimate with a "too experienced" painted lady.

Frankie chuckled inwardly thinking of all the less than ladylike things she'd said in school just to break the ice. It'd nearly got her expelled until her medical professors realized it was effective. "I can make some recommendations concerning her diet if you like. Gas in itself isn't a serious medical problem unless you think she's suffering from any bellyaches as well. Has she experienced any serious illnesses or injuries in the past?"




Mary Murphy - September 28, 2012 09:48 PM (GMT)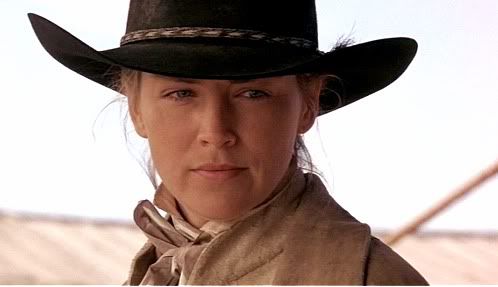 ---
June 28th, 1869
About 9:15am
As the grandfather clock in the lobby marked the quarter hour Mary and Evelyn continued with their exam. It had been four months since the Murphy's had last been in the clinic, Davion with his gunshot wound and Mary finding out she was pregnant again just after taking multiple close shaves from grazing bullets at the same shootout. She ignored her own pain and didn't sink herself into a soothing hot bath until her husband was patched up and resting in bed. She would have a few scars but that was alright, she and her unborn baby were none the worse for wear
Tilting her head to think about her doctor's question for some reason her own childhood injuries came to mind, one in particular that scared the hell out of her when she saw Eve running through the house. Just a young wild haired blonde of two, Marigold had fallen over the threshold of the kitchen and hit her chin on a rung of a one of her mother's barstools. Being the only thing her father had left in this world, he had panicked and rushed his only child to the doc's office where she had to have three stitches to repair the damage. Not once did she cry.
"She only wants t'eat fruit, bananas make 'er toxic."
Mary laughed,
"If I mash up vegetables an' mix em with some fruit she'll eat em, but not by theirself."
coming up with different concoctions to conceal the picky little girl's least favorite foods was becoming as elaborate as it was difficult. But Mary and Davion had managed. It was a little frustrating when she had to go out of her way to convince the kid to eat her food, and all Davion had to do was eat it in front of her and Evelyn dove right in, fully destined to be a full-fledged Daddy's girl. Which worried Mary, what with Davion's dangerous profession and all,
"She's never been hurt or too bad sick before, I drank an' smoked for a good month an' a half before I knew I was pregnant with 'er but I don't think that had any sorta ill effects on 'er."
of course this time she had caught her pregnancy a month in and had stopped drinking immediately, still smoking every once in a while, particularly in the morning with her coffee but she doubted that would hurt the baby at all,
"But,"
she added,
"my husband loves my steak, we make sure Evelyn won't choke on it but when I give it to 'er, her face gets blotchy n'red fer some reason . . . could it be the onions? I mean she don't act like it bothers 'er none, just turns 'er face red, it's happened three times now n'I don't know why."
she had never heard of a beef allergy, surely the kid was not allergic to beef, it was probably the onions but Mary put other ingredients in the steak as well, she just couldn't find herself to blame anything other than the chopped red onions.