Welcome
We can assign to happiness...
Six months have passed since Macavity took one of the Junkyard Jellicles captive and the Jellicles launched a rescue attempt and retrieved their missing tribe member. A few of the elder Junkyard Jellicles passed on to the Heavyside layer because of the sickness, including Old D, making Munkustrap leader. A few more have completely disappeared and it was by no activity of Macavity that this happened. Now, because of the unnatural silence from Macavity, the leaders of both Windsor and the Junkyard Jellicles have realized that the Fell is probably laying low in light of a new law that passed among the humans that took a few of their number. The Jellicles found out about the new law that requires all dogs and cats to have identification and be kept close by their owners. Those Jellicles who have owners don't have much to fear, those without however, are in danger of being taken to the pound by the dog and cat catcher and never being heard from again. Even so, the Jellicles still have another problem on their paws, the stray dogs are moving into the wooded areas in Windsor Park in an attempt not to get caught by the dog catchers which causes a problem for the Jellicles because these dogs are encroaching on the Jellicle territory and are a potential threat to all the Jellicles if things turn hostile. Will the Jellicles be able to stay out of the hands of the humans or will cats begin to disappear from what was once a safe haven? Even then, will the neighboring Pollicle packs cause problems for them that are even harder to remedy?

What's New
site wide plots
Problems with Pollicles and People!
Season
November - Autumn. Beginnings of Winter - December & January.
Staff
The Admins
Creator
Jen
Administrator
Ono
Moderator
Becca
Moderator
???
Roleplay Moderator
???
Graphics/Skin Mod
???
Ad Mod
???
You should apply!
We need staffers!!

C-Box
chat chat chat
Vote For Us!
please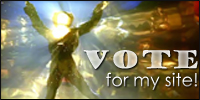 Affiliates
out-going links
Credits
Please don't move me