Title: A Grilled Siren
Description: Att.first the 2 Navies, then the pirates
Raoul Duval - February 26, 2012 06:23 PM (GMT)
Date: 1-st of August 1719
Place: In the open sea, in the French waters
Raoul was nervous. They had followed the "Rose" from the meeting point in Bahamas to Nassau and back, according to the new instructions the Englishmen had. The men were not too happy to merely patrol in the British waters, or, how some more loose-tongued had said, to "hold the Brits' train". Some of them were looking for adventure – or at least for something to break the routine. If this promised fame and prize money, the better…
Now the captain was alone on the deck. He closed his eyes and breathed deeply of the salty air. It was soothing - the briny smell, the cool breeze, the sound of the waves against the sides and the sight of the British ship in front of them. But beneath it all, there remained that burning restlessness... Damn, how he missed Jamie, and, at the same time, how he wanted to see Captain Crawford and discuss the next strategy!
He had Jamie's maps with the hideouts marked, something the Brits had no idea about, still it was not enough; the ship was something in the move, the pirate captain must have his own plans… And it was their duty to stop the damn pirates and catch them! Once to avenge Jamie, secondly to avenge their own shame in March, and thirdly… for fame and glory.
"Quervaric, signal the British ship that I am coming aboard!"
he suddenly decided.
Fresne, send men to lower the jolly-boat!"
He took two men to row, choosing carefully among the ones who had been assigned aboard "Le Phenix" after the repairs, to be sure he didn't risk that anybody recognized Jamie.
Gareth Sinclair - February 26, 2012 06:25 PM (GMT)
The "Rose" pulled along, sailing smoothly towards the French waters. The shadow of death still hung over the frigate like a silence, following the strange encounter with the mysterious ship. The secret adventures of the prisoners exchange with the Spaniards were also the subject of discussion before the mast. The sailors who didn't witness or didn't understand the negotiation process had, each of them, their own opinions about the fact. But all of them agreed that the lack of a captain on deck over the past almost two weeks contributed to various rumours among the crew, adding to the distress of the superstitious ones who still feared a punishment from Heavens for having interfered in the destiny of the unlucky Portuguese ship. How severely was the captain ill? Doc, when asked, always said he would recover. And, worse than anything, the Rear-Admiral Croft himself was abaord the ship for this new mission! How important might it be?
Gareth was not smiling like his usual, jovial self. The blue sea couldn't heal his worry. He was in his cabin, pondering over books and maps… damn them all! Since they left Kingston for the previous trip, three weeks ago, with him freshly appointed as first lieutenant, every week brought a new challenge. The captain was ill and in a rather sour mood, the only one who had helped him in moments of need was, strangely, the captain's friend, the merchant. Or maybe not so strangely, as he said he knew the waters and that he had been born in this area. More and more often Gareth had invited him to diner. They talked about various things, and the young lieutenant started liking him… on one hand. On the other, he was secretly worried. The captain's illness, the bringing of this friend who knew so much, might not have been a mere coincidence. He had heard stories from the previous wars, with captains who faked their illness in order to give the ship control to the first lieutenant and test him. With admirals sending their representatives aboard, to spy on the first lieutenant and follow each of their decisions. If proved to be sound, at the return to the home base, the lieutenant was announced that he had passed the examination and he was given a smaller ship to command. If any of the decisions was bad, the captain recovered suddenly from illness and shamed the lieutenant… sometimes in private, sometimes publicly. So no wonder that Gareth had a heavy weight on his mind and heart, especially that the Rear Admiral himself, embarked aboard the "Rose" four days ago, was an additional reason for worry.
The door to the first lieutenant's cabin was closed when a midshipman approached. The lad rapped his knuckles lightly against the door out of politeness before entering. He started by giving a quick salute:
"Sir, I am here to inform you that the French ship had signaled their captain is coming aboard!"
What the hell does the frog want?"
Gareth thought, annoyed by the interruption.
"Given the captain's unavailability, I'll be the one to receive him properly. I need the steward to take care of drinks and something to go along with them! And please inform the Admiral too!"
He put on his coat and went to the deck. The boat was visible, advancing slowly on the waves.
Jamie Russell - February 26, 2012 07:14 PM (GMT)
Jamie was... restless.
Had been restless for a few days.
It was as if he could sense that his fate was drawing near - in form of the Siren. A ship he had considered his home a crew he considered his family, until... involuntarily, his slender back tensed as if expecting another vicious blow with the cat. He had run away from the crew, the ship and from piracy in itself, leaving his life behind him for... yes, for what?
Being the concubine of a captain?

For now that was all he was and although he loved Raoul dearly, it was hard for him to restrain himself when he saw what these idiotic, pressed landlubbers did to the innocent sails. And now that poor, dear captain Crawford had taken ill, he had nobody to talk to honestly... youg Sinclair was certainly nice and gentlemanly enough, but he had no idea to whom he was actually talking and Jamie was very cautious around him, lest the man could suspect that he wasn't quite what he pretended to be. But at least, that tall, harmless critter listened to him and followed his veiled suggestions without to much ado. At least, Jamie had nothing to complain about the youngsters decisions.
He had expected worse.

But the fact remained, that he felt useless and longed for Raoul. There was so much he wanted to tell him... not only about them, but about the area they were in, for Raoul knew a few points of interest, but surely not all of them... therefore it was like an answer to his prayers, when a small jolly boat approached the stately flag ship.
NPC - March 4, 2012 03:18 PM (GMT)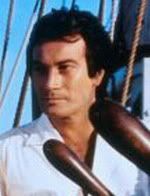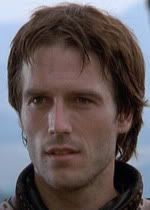 ELOUAN QUERVARIC and OLIVIER GADOU
It was quiet aboard "Le Phenix". The French ship was out to sea for almost three weeks, having the benefit of favourable winds for a while, then hiding from a hurricane which had separated them again from the Brits they were following, only to meet them afterwards and to sail into their shadow to Nassau and back. Neither Elouan, nor Olivier had any solid idea what they were up to together with their "allies", but this was it. Hunting for the "Caribbean Siren" appealed to them as expected. There had been enough shame they had endured from the damn pirates. Still Olivier had the uneasy feeling that there was something else on their captain's list too. For example, the way he went now to meet Captain Crawford. Yes, captaincy stuff to discuss…
Fortunately, perhaps, there was plenty to do that helped distract Elouan and his crewmates from the discontent of remaining in the frigate's shadow – they, the third rate French flagship.
Most of them were scattered around the forecastle, while the ones in charge with the guns were cleaning them again. The sailors and marines were chattering, the marines cleaned their firearms… A normal day aboard. A boring one.
This post has been written by ELENA
Giles Laurent - March 7, 2012 04:22 AM (GMT)
The beginning of the journey had been slightly uneventful. Giles wondered at first whether or not the Captain would actually let him command for the first time.

The Captain made good on his word, as Giles knew he would. Giles had commanded the ship, under the wing of the captain. He had been left alone on the ship before... to lead the men by himself. Of course he had his orders.

While they were sitting... waiting... Giles had time to peruse the letters he was sent. His mother's first. She had not very much to say, but what she did say seemed to matter more than anything. He read the words with fondness.

The other letter... the one from his other family was left unopened for a long time. Actually Giles had already an idea of what was inside. He didn't want reality to be worse than that...

He kept the letter in his breast pocket of his uniform. He was standing on the deck as the captain departed. He watched over the men on deck, hard at work at their various tasks, and he pondered about what his life had turned in to.

He was chasing after a dream he wasn't even sure he wanted to fulfill.

Giles was full of doubts, but he didn't let those show to the crew. He couldn't let that show. One slip up in his stern face... and he could be seen as a bufoon.

He watched the sea, waiting as he had for the entire journey. Giles hadn't had to make any decisions yet... and he was almost hoping that he could avoid it long enough that the Captain would return and he wouldn't have to.
NPC - March 7, 2012 11:02 AM (GMT)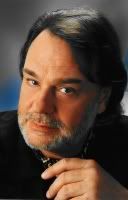 Fergus MacMillan and assorted sailors
"I don't see why we have to team up with those damn Frenchies. Didn't they get their arses kicked the last time they tangled with the pirates?"
"Ha, yes, that story was all over Kingston, and probably every other port around! Soundly beaten, I hear."
"They'd better not let any of that luck rub off onto us..."
There was a general mutter of agreement from among the small group of sailors, all of them superstitious in a variety of ways, and most of them shooting black looks off towards the shape of
Le Phenix
, which was sailing smoothly along behind the
HMS Rose
, the two ships evenly matched in pace. The men were all off-duty, enjoying the rare chance for some lounging, though they kept well out of the way of their working compatriots and were prepared to jump to quarters instantly at the first sign of trouble. A motley group, composed of an interesting variety of personalities, they were all proud of their positions aboard the
Rose
, quite firmly believing her to be the best ship to ever sail the Caribbean.
"That's probably why they want to sail with us, you know. They know they can't win unless they've got some good Englishmen on their side!"
"And when we worked with them to capture those pirate ships, who did all the work? Us!"
"And the privateers... but they're English too. Sort of. Well, they count as English, anyway."
"Yeah, but who took all the glory? Took the glory, and then lost their prisoners? Talk about incompetent!
"What else can you expect from people who eat frogs?"
A chuckle arose from the five men, all of them choosing to ignore the fact that their French counterparts probably ate food that was very similar to theirs, and probably equally boring and filled with weevils after a long voyage. Happy to continue with their fairly good-natured complaining about the alliance that their betters had thrown themselves into (they were mostly all experienced enough Naval hands to know that Captains usually made decisions that were completely incomprehensible and that they had little choice but to keep their complaints quiet and go along with things; those that weren't experienced enough yet to realise this had been firmly informed that this was the way things were) they were interrupted by words from one of the men who had not yet said anything.
"Look - is that their Captain?" Fergus MacMillan pointed out, feeling that diverting the complaints before they could get any more pointed, or before an officer overheard, was best for all concerned. Ever the peacemaker, Fergus had been aboard a ship longer than half the crew had been alive, and acted as wise decision maker and oracle-upon-all-things-British-Navy for many of the crew.
The other four men settled around him all perked up with interest, peering more closely in the direction of
Le Phenix
, which did indeed appear to be putting out a boat.
"That's definitely the signal for Captain coming aboard," Jimmy Greene, the youngest member of the group at the tender age of 19, confirmed, pointing towards the French ship's sails. "Wonder what he wants?"
"Some advice on how to sail?" This suggestion, accompanied by a laugh, was from Edward Hall, the man who had initially voiced his complaint about the French, known for his hearty dislike of anyone who wasn't English. In his youth he'd also been known for his penchant of stirring up trouble, but he had that particular aspect of his personality mostly under control these days.
Fergus fixed him with a quelling look. "No need to be quite so loud, Ed," he cautioned.
"Maybe they've seen something! Like the pirates!" Will Miller hastened to add his opinion to the conversation, shading his eyes with his hand as he squinted at the approaching French jollyboat. Will was the excitable one of the group, and tended to see enemies all the corners that he didn't see potential lovers in.
"Don't be a fool! They'd be doing more with signals if they'd seen the pirates, not wasting time sending the Captain over!" The words were accompanied by a punch to Will's arm by Phelan O'Bryne, solid and red-headed, and about as practical a man as you were ever likely to meet.
"'For the Lord himself shall descend from heaven with a shout'," Fergus quoted, quietly, the men around him understanding him perfectly, and not just because Fergus could find a Bible situation to suit every circumstance, but also because every Captain was rather like the god of his ship.
"There's the Lieutenant!" Will just managed to restrain himself from pointing, and on cue the heads of the five sailors swiveled to take in the figure of First Lieutenant Gareth Sinclair, who was just emerging onto the deck.
"Captain must still be ill..."
"God bless him."
There was a brief respectful silence, for Captain Crawford was generally well liked by his crew, and his recent infirmity had been a cause for both much gossip and some sadness.
"He don't look happy, does he? Must be tough, being in charge, and all." Unsurprisingly, it was Ed who returned them to the far more important topic of gossiping, and though the men did their best to keep their keen interest in the situation mostly hidden, refraining from staring too obviously or talking too loudly, there was no denying that every sailor on deck was curious about this new turn of events, whether they were on duty or off.
This post has been written by CYPHER
Gareth Sinclair - March 8, 2012 09:33 PM (GMT)
Gareth appeared on the deck, after checking again his uniform, to be impeccable. He was in full dress uniform, having donned his formal frock for the meeting with the Frenchman.
"Good afternoon, Captain! Glad to have you aboard!"
he greeted cordially, while tugging nervously at his neckerchief, in an attempt to find some relief from the stifling tropic heat.
Too damn hot to be true… And there was still more than a month of summer ahead.
He knew it was not polite to ask from the beginning what had brought him here. This would be revealed at the right moment.
Now Gareth was looking for Admiral Croft. He knew that flag captain Duval had a rank equivalent to commodore. Now that there was an admiral (well, rear-admiral, to be more precise) aboard, he would greet
Monsieur Duval
too.
And the lieutenant's eyes reviewed the deck. Everybody seemed to be in their place, it was clean... but an admiral would always have something to comment.
Marc Lafont - March 9, 2012 02:11 AM (GMT)
Marc seemed to be the only one less than happy about looking for the Caribbean Siren. He knew the reason, too... and he only resented that no one else seemed to have family or friends aboard that ship. If God allowed them to actually find the ship, he didn't want to be the only one feeling horrible. That wouldn't be fair!
But life wasn't fair.
If life were fair, he would have been reunited with Baptiste before the fool jumped ship. He suspected why his brother had jumped, and he couldn't have blamed him- after all, he wouldn't have wanted to die without a woman either- but he also didn't consider him among the brave ones. If he'd been brave, he would have fought with the French.
He was worried. about facing his brother in battle..but he couldn't let anyone know. Likely, no one would care.
He tried to think of something to do to keep his mind off of it and not sulk, but as usual, he was sulking while thinking of something to do to keep himself from sulking!
"Elouan, could you spot me? I need to check and see if the masts are still firm."
He knew very well that they were, but he was not about to take any chances. If the pirates blew apart their ship again, he wanted to know how hard of a blast it would take.
NPC - March 9, 2012 11:48 PM (GMT)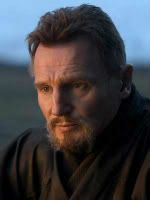 ADMIRAL EDWARD J. CROFT
With a gentle knock on the door a sailor came to announce the arrival of the French Captain. Admiral Croft was sitting in his cabin looking at some charts. So far he had left everything up to the young first lieutenant who was second in command of the ship and now the highest ranking officer in the Captain's absence. The British Admiral didn't know though that he would soon find himself in command of this ship in a battle that was long overdue. "
Knock like you were a man, Sailor!
" the admiral commented on the sailor's soft knock and looked up at him. "
Or do I need to let the doctor see if the Rose is home to even more women?
"
Yes the incident where the Rose had found out that one of the crewmembers was in fact a woman, a pregnant woman, was far from forgotten in the Admiral's mind and the fact that none of the officers had ever noticed or even the doctor who had worked a lot with her, seemed like sloppy work to him. However there was work to do and with sure steps, the British Admiral left his cabin and walked out on deck where he was saluted by the sailors as he passed them. "
Lieutenant, signal the French Ship that their Captain is well aboard and then you'll have the bridge
" he said. He didn't let the young lieutenant answer as he had other things to do and Admiral Croft certainly expected his orders to be carried out without question or hesitation. "
Captain Duval
" He then greeted the French Officer with a polite nod. "
Welcome aboard the HMS Rose… If you'd follow me to my office we can begin our preparations immediately…
" As the admiral turned to lead the French Captain to the office, he looked at the nearest sailor in sight. "
Sailor, bring us two cups of tea and a fresh bread.
" He continued and watched the sailor salute and hurry off with the words: "
Aye Sir
"
This post has been written by MASCHA
Raoul Duval - March 11, 2012 12:59 PM (GMT)
Raoul looked at the young lieutenant he had seen before, and greeted him with a smile:
"Glad to see you, Monsieur Sinclair!"
He liked this young man, only that he didn't see around Captain Crawford. He saw Jamie a bit farther, trying to seem indifferent as in not attracting the admiral's attention on himself, and he couldn't blame his beloved. If anybody learnt who he really was… Raoul took a deep breath, to suppress a shiver of horror at that thought, then he greeted Rear-Admiral Croft.
"It's an unexpected honour to meet you here, Sir!"
He followed the older man to his cabin, wondering what could have happened, while the young officer and the sailors went their way, to comply with their orders. Raoul, in order not to think about Jamie anymore, tried to focus on his host.
"Tea? What is this Brit taking me for? If it was Captain Crawford instead, he would have surely offered brandy and coffee! But well… I think admirals are the same, all in this world…"
he mused under a polite smile.
NPC - March 11, 2012 01:16 PM (GMT)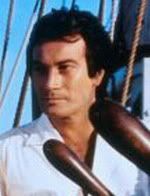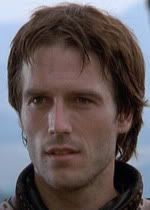 ELOUAN QUERVARIC and OLIVIER GADOU
Olivier checked again the maps, confronting them with the latest results, to have an idea where exactly they were. He looked at the first lieutenant, and went to report him:
"Monsieur, I think tonight, if the wind doesn't change, we have to change our direction… if we don't want to get into the Spanish waters yet."
Elouan looked at Marc, the new carpenter. If one could understand his need to be busy, it was the Breton. Had he told Marc that he had been a friend of his brother's?
"Of course I am ready to help you with anything you need from me. I can even kiss the figurehead if you want,"
he added in jest, attempting to let that frown disappear.
"If it was a mermaid figurehead, and not a bird, everybody would have laughed more…"
he thought, then he remembered exactly when and where he had seen far too close such a mermaid.
Elouan swallowed dryly and thought better – indeed, what if they met in battle? Or worse, what if the cannon he is serving would let a ball kill Baptiste? No, he couldn't tell Marc exactly what he was thinking.
"You are right, I think I need something to do right now…"
he told Marc.
This post has been written by ELENA
Jacque Gasquet - March 12, 2012 05:44 PM (GMT)
The Captain had called him over and ordered him to prepare a boat to carry the young officer over to the English fleet, Jacque had complied as he always did, but that didn't stop him watching the newest ' captain' sail off and sneer at how ridiculous it was that men like that got to have the power of Captain.

He was a Captain! He was the type of man that should Captain such a ship as this!

This new youngster was anxious, distracted, at what Jacques was not ' party' too, being ' only ' the Bosun, but IF he were Captain, he would not be trailing the English, he would be out front, striving forward, showing there supremacy. Nor would he have ' lost' the last pirates they had captured, he would have beat them so hard that any escape would not be possible, and would have had them in irons that was up to grade and job.

In a mood he stalked the deck, his short single whip rod in his hand and slapping it occasionally against the dark polish of his right boot side. The crack a familiar sound showing the Bosun was close by.

Some men apparently thought that there was time for laughing……Jacque eyed them, Quervaric, Gadou, and the new carpenter, what was his name? … Marc Lafont. He reminded himself, priding himself on knowing all the men aboard the ships names.
All commoners in Jacques eyes and none worth there salt! He had no control over Gadou, but the other two came under his rank, and command.


QUOTE
"Of course I am ready to help you with anything you need from me. I can even kiss the figurehead if you want,"


At the sound of the laughing to the comment from Quevaric, Jacque strode to within striking distance, his eyes focussing in on Marc, and his dark eye brows making the shadow around his eyes darker, holding the gaze far past what was considered comfortably decent.

'' Idle hands are the devil's playthings; I would say your hands are Idle! If you have time to be considering jokes and antics to dishonour our ship's head Quevaric, then Lafont could be strapped to the figurehead first before you KISS IT. ! I can oblige and organise it if you feel you have such time!''

His voice snapped out the reprimand, now turning his gaze to stare at Lafont, he would love to accompany the rebuke with a slashing stroke across that Carpenters cheek with his whip, so far the man had managed to evade him, and had not had the 'pleasure' but one look to the wrong, just one comment out of place, and he would remind the Carpenter just where in the pecking order he belonged. Below HIM.


NPC - March 14, 2012 12:42 PM (GMT)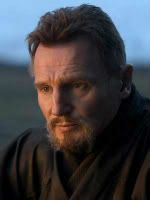 ADMIRAL EDWARD J. CROFT
While waiting for the tea and the appetizers before discussing the actual battle plan, Admiral Croft wondered if he should have Captain Crawford kicked out of bed so that he could see how he would have handled this battle. However the admiral's humanitarian side decided to handle this himself. He gestured to a chair by the table for Captain Duval and took the seat opposite himself. He had only waited a few moments when the door opened and the sailor tasked with bringing the food and drink arrived. He placed it on a table and while he certainly had no idea how to dress a plate, he had done all he could to make it look nice. The admiral offered him a polite smile and the sailor saluted and left the room.
"
So… Captain…
" the admiral started while looking at the younger French officer. An officer he had so far only known by name. However two stories came to mind when thinking of the name Duval. Firstly a story of a crushing defeat to a smaller pirate ship. Secondly a story of brilliant work to capture three infamous pirates. "
I see that you are back in Charles de la Bastide's good graces again since you are here
" He continued with a smile. He knew how quickly a governor's mood could change. "
Is your ship ready to engage another ship in battle? How's the morale of your crew?
"
This post has been written by MASCHA
Giles Laurent - March 15, 2012 06:14 PM (GMT)
Giles watched the interaction between the Bosun and his lower crewmates. He was close enough to have heard Gadou talk about Spanish waters. He didn't want to intervene, because the Bosun had a right to tell them to get back to work. If he had resorted to violence... they would have a problem. Giles didn't condone violence to get their men working right. The violence was supposed to be reserved for the other side. The ship was ready to face another battle... but was the crew? Could they band together and win another fight?

He walked along the deck in contemplation. Trying to see the benefit of reprimanding Jacque. There was none. He paced more, still. He hated waiting.

"You are right Gadou.Spanish waters are not the favorable place just yet..." He paused and then looked at the crew. "Signal to the British ship we are changing direction... and then do so to stay out of Spanish waters. Don't let us lose sight of our British allies..."

And within moments, the crew began to follow his orders. He was glad to be acting captain. His confidence in his decision-making also made him able to give orders without guessing twice about them. He knew in his heart which was right. He walked around the deck, making sure every man was set to his task.
Raoul Duval - March 15, 2012 07:44 PM (GMT)
Raoul was intrigued to know better Admiral Croft. Up to now, they have met only at Saint John's festival, briefly, as Giles' engagement had been the main event for which everybody had toasted. And the fact that the Admiral was smiling was a good sign, in Raoul's opinion.
His questions were good and to the point:
"Our crew's morale is good, Sir. They are eager to fight… and if the Caribbean Siren is the enemy, the better!"
he smiled with hope and faith.
"We have good men, even if some of them are new, and the guns we have got during the repairs are more modern."
Talking about the upcoming battle raised still a few questions:
"Have you thought about a strategy for the beginning? They wouldn't fall for a disguise again, we have to be open."
Raoul had an idea of his own, too, which had functioned in May, against the two pirate ships, but the more senior officer had to be listened first.
NPC - March 17, 2012 07:32 PM (GMT)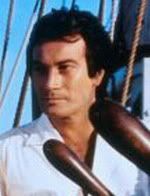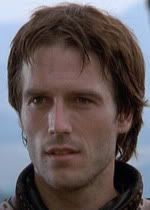 ELOUAN QUERVARIC and OLIVIER GADOU
Elouan somehow expected, when seeing Jacques Fresne, what was to follow.
"It had been just a joke, Sir… Not that I would really do it…"
he tried to protest on a low, respectful voice, cursing all the hell in his mind and looking with pity at Marc.
At least the poor sod had done nothing to deserve the boatswain's "attention". Elouan knew the reason the man's eyes were set on him…
When Olivier was told to signal the British ship that they were changing direction, he used the opportunity to ask for Elouan's help in this matter. Everything to get him out of the boatswain's eyes for being "idle", because he knew as well what was behind it… Since Eve and the apple, Delilah and the scissors, nothing had changed in this world…
This post has been written by ELENA
Étienne Le Sueur - March 18, 2012 08:06 AM (GMT)
"And that is why it would be best if you refrain from ever running into me again." Étienne smiled a smile that was more like a shark contemplating where best to eviscerate its victim rather than a smile that was actually anything nice and happy, and the poor ship's boy to whom he'd been speaking gulped.

"Do we have an understanding?" His voice was icily smooth, silk threats and velvet warnings all wrapped up in precisely cutting diction. The ship's boy nodded, frantically, desperately wishing that he hadn't had the misfortune to - while running an errand for the cook - slip off the bottom rung of a ladder and slam straight into the legs of the Second Lieutenant. A flustered apology had done nothing to lessen the withering glare the man had leveled upon the boy, and it had only taken him a minute of scathing commentary to make the lad doubt himself, his decision to sign aboard a Naval ship, and his ancestry reaching back six generations. Étienne had a definite way with words.

"I am so glad to hear it," the man in question continued, smoothly, and then flicked his left hand slightly. "Go on then, shoo. And do restrain your clumsiness... if you can." Two seconds later, and the ship's boy had vanished as quickly as he was able. Étienne allowed himself a triumphant smirk in the solitude of the now-abandoned corridor (there was nothing quite like terrorising young children, unless it was terrorising slightly older people) before he continued to ascend to the deck, pausing just before he emerged into the daylight to ensure that his uniform was in perfect order.

Which it was, of course. He expected nothing less from his clothing.

"Sir," he said, with a nod towards Lieutenant Laurent (a nod precisely calculated to express just the right amount of respect that was due a senior Lieutenant), quickly taking in what appeared to be going on. Having been below inspecting the lower decks (with a side of terrifying ship's boys) he had missed the exact circumstances that had led to Captain Duval quitting the ship, but it was fairly easy to grasp what was going on. Precisely why the Captain had chosen to do so was a rather inscrutable matter, but who was he to attempt to work out what went on in the mind of his Captain? So far, his main impressions of both the Captain and the First Lieutenant were reasonably favourable. They were far too kind, of course, and seemed to want to be liked by the crew, and desired to be friends, and of course Étienne could not forget that under Captain Duval the ship had been resoundingly defeated by the pirates, but putting all that aside, he was reasonably well-disposed towards them.

Reasonably. Which meant that Étienne considered them to be fairly useless in general, but potentially useful for him.

Coming upon deck in time to hear the call for a change of direction, Étienne moved alongside the sailors responsible for the task with another respectful nod in Laurent's direction. Drawing a spyglass from his belt, he first trained it upon the HMS Rose, and, seeing nothing amiss there - though in truth he did not expect to - swung the glass around to inspect the horizon. A Spanish ship would certainly lend a frisson of excitement to the day's event, and - oh!

That did, indeed, appear to be a ship. Too far off to make out any details, but...

"Ship ahoy," he called, pitching his voice to the First Lieutenant. "Three points on the starboard quarter; too far to make out rigging or flags, sir."
Jacque Gasquet - March 18, 2012 10:03 AM (GMT)
"It had been just a joke, Sir… Not that I would really do it…"

The glare that Elouan received from Jacque showed that the Bosun did not take that as a suitable answer, in truth nothing would have done anything to lesson the dislike of the man, other than perhaps Jacque feeling the whip cut to the mans skin, and watching as the sea salt water bring the wounds back to life after the whipping, that might ease Jacque's mood. Ohh yes that would help!

A joke...You have time for Jokes? Then perhaps I can find more duties to ensure you are less inclined to Fanciful ideas!'

Jacques was about to give both the Carpenter and Elouan duties that were most fowl and would take a few hours, but the First Lieutenant saved the duo, by issuing fresh commands to the crew.

Signal to the British ship we are changing direction... and then do so to stay out of Spanish waters. Don't let us lose sight of our British allies..."'

With a Nod Jacque swung into duty, he was quick to pull up any man that was a slacker, and always showed his own superiority to the crew by ensuring he did his job to the highest standard, quick efficient and to a standard that meant no ' superior' could find fault.

'' You heard the Lieutenant... Stand By!'…..

The Bosun's voice sounded out loud and clear over the deck, getting the men to action, his voice called all the Tar's that were needed for the orders to be carried out. Waiting for instructions from the Sailing Master then ensuring the orders got to the men.

'' Riggers Above! '

The riggers began moving up the lines and readying the sails for the change, it was like an whip had just been put to all men, sudden activity burst into action, as the crew worked at there particular stations.

'Belay that Line Sailor!......and YOU.... I'll have you flogged you get in the way of the Topmen you idle waister!'

The bosun caught sight of one of the lower men who hadn't moved quickly enough from where he was pumping the bilge, and had held up a Rigger in his duty.
Only when he had called out another ten or more instructions, and seen that the riggers were working as they should, and the sails were doing there job, did he turn and move to the side where the Second Lieutenant had spotted a sail, his own eyes focusing on the horizon, and ready if the ship was thought to be an enemy to ensure all hands were on deck, and that the preparations for battleships were organised.

Waiting for the next instruction from the Lieutenants, Jacque swung around again to ensure the few that always messed up were working, and that the idlers and waisters were keeping there heads down.

''Tar! Bring a block and bend those ropes…''

Jacque may be a hard and cruel task master but he was an experienced efficient Sailor, a captain in his past and ensured every job he was given was done to its fullest, the soft Captain and First Lieutenant may not like his methods in discipline, but every man under him knew there job, and how to fulfil it, or they would learn when next day at 11 the punishments were called. What the Captain and the softer ones tended to forget was most these men were illiterate, scum of the earth, or press ganged into the life, they worked because they had to or face harsh punishments. It was good for the ship that they had men like Jacque to keep those hands busy.
NPC - March 18, 2012 01:08 PM (GMT)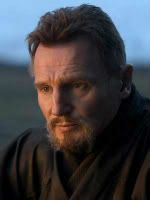 ADMIRAL EDWARD J. CROFT
Admiral Croft felt confident about the upcoming battle. He knew from the perhaps less that thorough reports from the privateer ship that had rescued the Duchess de Vere from the Siren's brig that the pirate ship had been damaged severely. Of course they would have repaired much of this, but unlike the navy where a ship was rebuilt with the entire British Empire's wealth behind it, the pirates had to pay for those repairs with their own money. That would probably mean cheaper materials where it could be accepted and probably leave some areas more exposed or even go unrepaired until the ship would next moor at some dock. Well, of course in Admiral Croft's mind the Caribbean Siren would never again see a port and if all went well then he would soon see its crew dangling from a set of nooses back in Kingston. There was no way the French would get a hold of any prisoners this time.
The admiral nodded as Captain Duval responded to his questions about Le Phenix's combat readiness. It was good to hear that the French Captain had faith in his ship. Too often had the British Admiral seen captains unfit for command because they had even less faith in their ship than his enemies would have. "
I have no intention of disguising my ship, Captain Duval
" The Admiral explained as Raoul asked if he had a battle plan. "
I want that Captain of theirs… Captain… Galvez isn't it? Well I want him to see the Union Jack as his ship disintegrates under his feet!
" The Admiral then leaned back and took a sip of his tea. "
However my plan is to immobilize their ship. Once the Siren's masts are down our ships will be able to stay clear of their broadside and we can pound our batteries through the weaker rear of their ship.
"
This post has been written by MASCHA
Raoul Duval - March 18, 2012 06:07 PM (GMT)
Raoul liked Admiral Croft. He seemed more efficient and professional than the French admiral who had sent "Le Phenix" to the Caribbean. He had a good fighting logic, and he was less of a courtier than the one the French captain was comparing him to. At the same time, he had a more Navy-to-Navy tactical approach, similarly how he had been taught too. For one moment, Raoul wondered silently if Sir Woodes Rogers' tactic against pirates wasn't better – a privateer's ruse instead of the Navy pride against dirty-fighting pirates. But he didn't say anything. He listened respectfully, thinking that if the plan went wrong, it would be the admiral's shame this time, not Raoul's. They had to follow the damn Brits's tail obediently…
Raking by stern, this was a good idea, and it might inflict enough damage. Dismasting was also useful for the lightweight nutshell to lose its flexibility and stop dancing around… But there was something else, which proved useful in the battle in May, and which the Admiral, obviously unaccustomed to make a team with the French Navy, had overlooked:
"With all the respect, Sir, I have an additional proposal too. Your ship is more habituated to fight from the weather gauge, while you know that we fight best from the leeward. Let's catch the pirates between us!"
Otherwise, it was difficult for any plan to function…
NPC - March 20, 2012 06:32 PM (GMT)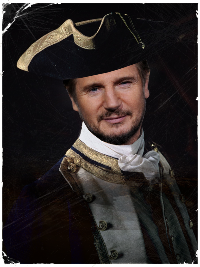 ADMIRAL EDWARD J. CROFT
Once the British Admiral had answered Captain Duval's question, he sat back in his chair and listened as the French officer made his additions. Despite of Admiral Croft's dislike towards the French, he had to admit that Captain Duval was at least well behaved and he seemed to know something about the Siren from personal experience. The Admiral nodded at Duval's words and took another sip of his tea before responding. "
Well you just get your ship into the best suitable position to carry out your attack and if that is against the wind then so be it
" He said and studied Duval's expression for a moment. "
Where do you plan to station your officers during the battle, Captain? Do you have a good signals officer?
"
This post has been written by MASCHA
Raoul Duval - March 22, 2012 12:15 PM (GMT)
Doubling the enemy's line was a good strategy indeed, as it had been already proved, and the best way of turning into account the alliance between two Navy forces taught to fight so differently.
"We will double them and catch them in the middle. We will be also ready to give chase if you order it, Admiral."
He didn't list the grounds of his choice - the leeward position benefited the French ships, generally better designed than the British ones. "Le Phenix" could win a downwind race if not seriously damaged. Besides, they were a third rate, while the "Rose" was a frigate. And both Navy ships had good, modern guns, making them a superior force not only by number, against the damn pirates.
"The advantages are all in our favour, Sir. The Navy has the force of guns, the complement, the good leadership, seamanship, bravery, and discipline. They have no chance."
Raoul threw a puzzled look to the Admiral, for a moment, wondering if it was the English language, partially familiar only, and the tiredness which made him not understand where he wanted to arrive. In a battle between ships, the stronger would always win unless some other factor intervened. It was never a gamble. The pinnace could, eventually, rely on its speed or ease of handling to escape from them, but the gunners' skill and the sailing skills mattered here too, because Raoul was determined to cut them out. He wanted to eat a grilled siren since early March… and the fact that he had seen a bit before entering the Admiral's cabin, Jamie, enhanced his determination. But… what had it to do with the officers? They had to lead one of the groups each. But why would the Admiral want to know if Raoul was on the forecastle, together with Gadou, Le Sueur aft, Giles at bow, Desmarais and a few others on the gunner deck? The positions were fixed and classical.
"All my officers are good in signaling, including the midshipmen, whose task is to convey the information and the command between decks and positions. We have a well trained master gunner, who had instructed his men well, and a group of mousquetaires habituated to fire from the fighting tops…"
he answered, still confused about the man's intentions.
NPC - March 24, 2012 01:06 AM (GMT)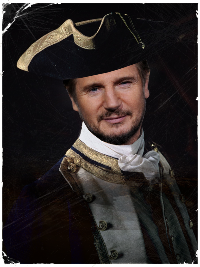 ADMIRAL EDWARD J. CROFT
The Admiral leaned back in his chair and regarded the French Captain for a moment. He seemed confident in the upcoming battle and it was indeed a good thing that Raoul mentioned the fact that his ship was most effective against the wind. This would just provide yet another advantage over the Priates who as Raoul mentioned was not only inferior in weapons, armour and maneuverability, they were also not as disciplined as navy personnel. Not to mention that according to the reports from the navy spy, Theodore Radcliffe, that the crew on the Siren was multi-cultural and probably spoke different languages.
"
Good
" Admiral Croft said and finished his tea and placed the cup back on the table. "
Anything else to add Captain?
" He asked. He had received all the answers he needed and unless Raoul had more suggestions then didn't see any point in just talking in circles. "
I bet you of all people will look forward to have the Siren, and Sol Galvez, gone…
" If anyone in the Caribbean would find a personal victory when The Siren was destroyed it had to be Captain Duval. Of course the British Admiral didn't know about Jamie and how he fitted into this story.
This post has been written by MASCHA
Raoul Duval - March 25, 2012 05:01 PM (GMT)
Raoul had nothing to add to the plan for now. The only part where the Admiral was wrong was about maneuverability – a pinnace was far more flexible and easier than a third-rate… and slightly better than a frigate like "Rose".
"Not now, Sir, but I guess we might have to slightly adapt it in the concrete conditions at the moment of the battle. I am not sure what they would do, only that we are not going to fall prey to their Siren trick."
Actually they hadn't in March either – and still, the outcome was as everybody knew it.
When he was ready to answer that indeed, he had sworn to eat a grilled "Siren" some day, a midshipman knocked at the door, and, upon receiving permission to enter, told the good news:
"Excuse me, Sir, but Mr. Sinclair sent me to let you know that the French ship signaled first about changing direction in order to avoid entering the Spanish waters, then after a while they signaled that they saw a ship in front of them. We couldn't see it yet, because they are between us and it."
Raoul raised his head. A ship? He hoped to be the damn pinnace they were hunting for.
"This makes my visit even shorter, Admiral. I kindly ask for your permission to return aboard Le Phenix. If it is the one we are looking for, we must be prepared".
Jacob Chase - March 26, 2012 01:45 PM (GMT)
Having Frogs aboard did not seem natural to Chase. He and several of his mates had loitered on the foc's'le since Rose had hove to so the French jolly-boat could approach in safety. They had watched in great disapproval as the boat was permitted to get close and hook on to the main chains without a challenge from anyone, but their disapproval was deepened when the admiral had appeared topside. For his part, Chase had ignored the chattering from MacMillan and the others who'd been nearby. While he respected the older sailor, he found it difficult to like him. Lads like Jem Greene and Ted Hall could follow MacMillan about all they wanted. Chase was perfectly happy to hold his own court.

The crowd of officers did not remain on the quarterdeck long before going below to the great cabin, which was perhaps a blessing. It could be interesting to know what they had to talk about and Chase wondered at the likelihood of the great cabin steward being able to overhear it all. Maybe he could weasel a report of the meeting out of the man later, after the Frogs had gone. Or, if he could stomach it, he could get the Marine sentry to tell him the best bits. It was Talbot on duty outside the great cabin this watch, wasn't it? He could never remember, not that he was often bothered to pay attention to which Marine was on sentry where at any given time.

Fortunately, the mild annoyance at not knowing what was happening came to an end when brightly-coloured flags suddenly raced up the signal halliards on the French ship. Chase and his mates were immediately alert, for they were experienced enough to recognise basic signals. Another ship had been spotted by the Frog's masthead lookout. An acknowledgment was being made from Rose's quarterdeck but the seamen on the foc's'le paid no mind. They were much more concerned with speculation about the as yet unseen ship's identity and whether or not they would have to share any prize money with the Frogs.

"Deck there!" The hail, brassy-voiced and loud, came from high above them. Jimmy Two-foot was taking a turn as masthead lookout and he sounded excited. "Sail, three points off to starboard!"

The news brought many hands topside, with the natural eagerness to see for themselves what sort of ship had been sighted. Two-foot had damned good eyes, though, Chase thought with only a trace of irritation. None of them on the weather deck could see what he had, as they were not perched at the very top of the mainmast like Two-foot was.

"It'll be a prize for us, if there's any justice," one of the quartergunners declared.

"If we ain't made to share it with them fly-eaters," the carpenter's mate added, shaking his head.

Chase grinned. "Maybe we'll get to fight them too, Georgie. Anyways, it don't matter so long's there's a fight at all. How's them bowchasers, Fuller? All set to send a Don ship to the bottom?"

Jack Fuller, the quartergunner who'd spoken, smirked. "Course they are. Just you lads worry 'bout gettin' us near 'nuff to the Dons so I can have sommat to do!"

From aft, by the larboard quarterdeck stairs, came the familiar and very welcome rattling of a drum. The young Marine drummer boy was hammering away with his sticks, his thin face pinched in concentration. An instant after the drumming began, the boatswain and his mates took up their customary leather-lunged bellowing, chivvying men along. Not that this was strictly necessary, for every man on the weather deck had stirred into motion, scattering quickly to head for their respective stations. The ship was being beaten to quarters, so there was no time to waste.

Chase himself headed for the foremast shrouds, as his station when clearing for action was aloft, to send down light spars and afterward to snake down backstays. Then it was down to the gun deck and Number Five Starboard Gun, where he served as a sponger when in action. As he scampered up the shrouds, he couldn't help a broad grin. It was about time there was some proper fighting done!
Sol Galvez - March 26, 2012 09:57 PM (GMT)
It was a nice morning, and the "Caribbean Siren" was sailing smoothly amidst the frothing swells. The captain stood at the bow, his weight on his crossed arms as he leaned foward into the winds, enjoying the salty spray for a moment. They were approaching the Spanish waters of Hispaniola, heading towards the
Mona Passage
. Not that they actually intended to cross it into the open ocean – the Spanish ship they were hunting for would have no other route to take, so they could wait for it around Sayona, well hidden… A pinnace was the best ship for this kind of strategy.
Until now, there have been no problems, no trace of bad weather. Angel had just told him – not that he really needed to be told, he knew these waters much better than the sailing master – that towards the evening they would approach their destination. And the crew was impatient for a new prey…
Benjamin Colt - March 26, 2012 10:39 PM (GMT)
If possible, Benjamin was more jittery than he normally was. There was something in the air that made him twitch uncontrollably, enough to make him nearly drop his serving of food that very morning, making several of his crew men laugh as he squawked and tried to catch the suddenly airborne piece of bread.
He just couldn't put his finger on why he was so nervous today. Had he slept too long? Had he eaten something new? Had he had something with sugar in it? He probably had, but he was completely unable to sit still long enough to figure it out.
Perhaps he was just excited because it was such a marvelous day?
Yes. That had to be it.
Shaking his greasy hair out of his eyes, he peered up at the sails. They were all in order, but still his mind worked overtime as it thought of all the little things he could fix. If he just pulled the rope a little bit tighter there...loosened it just a bit more higher up there...He grunted, and with a last glance at the men down below, scurried up the riggings to the very top of the main topmast. His movements were quick and nimble, and where an ordinary human being would've slipped or had trouble moving about, Benjamin twisted his limbs only slightly so, in order to move about in a ridiculously fluent manner.
At the topmast, the wind blew harder, making his too large shirt billow around his terribly skinny abdomen. He glared at the material momentarily, debating if he should take it of, but decided otherwise. He might have been filthier than any ordinary man, but it never provided just enough of the protection needed against the sun to prevent back and shoulders from turning red.
Benjamin might have been able to handle most pains handed to him in life, but he utterly loathed sunburns with a passion.
Nearly more so than the whip.
Besides, the bloody sun always brought more of those darn freckles out, and truth to be told, he hated the darker little spots that were splattered all over his cheeks and shoulders.
Bloody, damn sun.
With a huff, he settled his bare feet on the top-yard, and glanced down.
It was a long way to drop if he happened to be clumsy, and Angel would be all over his hide if it was discovered that he had 'forgotten' to tie a rope around his waist once more.
But what Angel didn't know, couldn't hurt Benjamin.
So with a roll of his eyes, he returned his attention to the ropes.
But the ropes seemed far less interesting than the two dark shapes out in the horizon, moving closer. Fast.
Benjamin blinked, and cocked his head to the side as he gazed at the ships.
What in the bloody...?
His confusion ( it wasn't often they had others ships racing towards them, after all) was soon replaced with the need to bring his Captains attention to the possible danger.
"Captain! Capta....oof!"
He slipped, and it was only out of sheer luck he managed to grab one of the ropes, which burnt the skin of his palm as he slipped down it far too quickly.
Lady luck seemed to find some pity for him, and within moments he had climbed back up to the topmast again, pointing out towards the two ships.
"CAPTAIN! SHIPS! SHIPS! FAST! THERE! BUGGER! LOOK!"
He howled, seemingly unable to form proper sentences as his pale eyes focused on the two ships moving towards them terribly fast...Too fast.
His next words was but a string of curses that would've made anyone blush.
Nails - March 27, 2012 09:04 AM (GMT)
It was the call that Nails had been dreading.

In his bones he had felt it approaching in the last days, this was where he had told the Navy that the Siren would be heading, and it made sense with the passage and the location of the English waters that the Navy, IF, they attacked would chose this place.
Nails was at the side of the ship before most others and staring to see what Benjamin's eyes had spotted, scanning the horizon line for what he knew would be the English navy frigate, but two ships? They had sent Two naval ships!

His stomach rolled and he felt the blood drain from his cheeks.
Always this was the worst, when he knew that he had brought this upon people he now knew and in this case, as in many other cases, liked a great deal. The feel of the ship and the family friendship was about to be destroyed all due to him.
You have endured this before….

His head reminded him, you even watched as the woman you loved was taken, once it is over, and Sol and Sabastian are taken, the rest will be given the chance of freedom, and most will take it, even if they hate to do it, or a short stay in the jails will persuade them and they will be free, just not free as pirates any more, but at least alive and free….

Much as he told himself this, and had many other times he knew the moment he was released he would find an inn of low repute and swallow enough cheap gin to curdle his brain and make all this disappear, till the next time. Pray God there was no next time.

Benjamin was nearly hanging out of the rigging, pointing to the two sails that for now Nails couldn't see.
He must tell the Admiral that Leif and Benjamin were taken aboard after being found ship wrecked, and that other young lad too, the rest were too seasoned to be given free pardon immediately but he would find a way for the boys.

In the past weeks Nails had done all he could to give the ship the best fighting chance of escape, all the guns battling holds were firm, all pulling frames worked well, pushing rods to keep a ship clear of the sides were solidly made and secured ready for use.
His stomach rolled again with nausea, the time had come.

Let it come, he would fight hard to keep the ships from boarding, perhaps they could run and escape….but two English Navy ships….he knew already that escape was near impossible.
' Please God keep us safe and give us the winds speed.'

Crossing himself he tried to catch a breath that seemed impossible to him, and gripped tighter to the rail waiting for the call to battle that would surely come.

Sol Galvez - March 27, 2012 11:50 AM (GMT)
The call from the mainmast made Sol turn his gaze upwards.
"How do they look like, Benji? And give us their bearing! Who else from the topmen can see them better, and in what direction they are heading?"
Somebody had to confirm the sighting, and to identify the sails, but Benji, who had seen them first, would get... wait a moment, two of them? Too many for a pinnace to take, if they don;t succeed to split them... Besides, Sol was not convinced that Benji was able to tell the direction properly, but he might. He already was a rigger, an able seaman! Were they French or Spanish Navy? Were they fishing boats, or coastal trading vessels? Or the moneybag merchantman they were waiting for had got an escort?
Andrea Costa - March 27, 2012 11:55 AM (GMT)
Two ships? Not only one? This was an important piece of news, and Andrea did not wait for Benji to confirm it. He might be now a sailing master, but he had been a topman like Benji some day too, and it was not so long ago.
So he got the spying glass, tucking it into his shirt, and he started climbing the mast. He stopped on the maintopgallant mast yard, holding to the rigging with one hand, and with the other taking out the spyglass and scanning the horizon carefully. There were square sails… no smugglers, no local boats, but something bigger…
"I can't say what flag they are bearing yet, but I think at least one is a third or second rate man-of-war, Sol!"
he warned.
"The other is slightly smaller, perhaps an escort ship – a frigate I'd say. And I think they are still in the French waters, not having passed into the Spanish. If you don't mind, I'll remain here up for a while."
How on this Earth did the bad luck get them into the "Siren's" path? He saw Nails crossing himself - he would have done the same thing, but his hands were busy.
NPC - March 27, 2012 03:48 PM (GMT)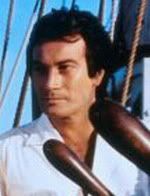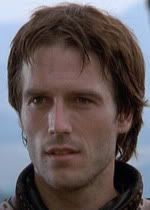 ELOUAN QUERVARIC and OLIVIER GADOU
Olivier was walking the deck, occasionally shouting encouragement to the toiling men above him, then examining again the sky, a thoughtful expression on his face. If the wind would turn any lesser, they'd have to take more sail in. God forbid to have it blowing from the wrong direction, as this meant the enemy, in case it was an enemy ship, could run easier away from them. During the repairs and afterwards, Olivier, interested in everything aboard "Le Phenix", had seen every rope, tackle, board, and every inch of sail close up, so he had a better understanding than some others about the way these big sails had to be taken in.
Elouan was among those straining their bodies at the ropes, shortening the sails, when the second lieutenant announced that he had actually seen a ship. The Breton made a big sign of the cross, hoping that the ship was exactly the one they were hunting. But his eyes without any aid weren't good enough to see anything more than a bright point.
Hearing that a ship was sighted, Olivier looked better, with his own spyglass, to see the frail appearance of the tops of sails and guess, after their shape, what kind of ship it was. Well, in this right moment he couldn't, the ship rocked starboard, blocking his target from view, but when it turned back to port, the sight of three sails floating on the water took the sailing master's breath.
"Mon lieutenant, I think it might be a pinnace,"
he addressed to
Monsieur
Laurent, waiting for his orders.
He had no doubt that summoning all hands on deck would follow – Jacques Fresne with his pipe, the drummer beating to quarters… There would be a mighty battle soon, and the young man was more than ready. All around him the sailors, at hearing the word
pinnace
, could feel the taste of a grilled "Siren"… Revenge was too sweet!
This post has been written by ELENA
Giles Laurent - March 27, 2012 09:37 PM (GMT)
Giles was full of anxiety, but he wouldn't let that show on deck. He was a strong man... he could lead these men into battle without the help of Raoul. He would do it. He waited to hear what was to come of the ship they had spotted.

"Mon lieutenant, I think it might be a pinnace," Giles heard. He had been to a dozen battles, but his stomach churned and twisted more ever since Raoul had left the ship.

"All hands on deck!" he barked the order, voice slightly gruff. "Clear the deck for action, and signal to our comrades that we have seen the ship... make sure they know we're ready for whatever comes." His orders were loud enough for the rest of the crew to hear, and he was sure that others would carry on the message to those who weren't in earshot. There was no excuse for a soldier not to hear his orders -- especially when it was impossible to keep a true secret on such a small ship.

Everyone would know they had seen a ship in a few moments.

That was fine with Giles. As soon as he had called his orders, he was happy to see that people were following them. It eased his nerves.

Jacque Gasquet - March 28, 2012 03:44 PM (GMT)
Jacque took out the Boson's whistle and played the simple loud command that pierced the air commanding all those that heard it to ' All Hands on deck' .

As soon as men started to appear on the deck as commanded the Boson called to his own team that worked with him, starting with the Bosons mate.

' DO YOUR DUTY'
Jacques' men had to deal with there Boatswain's temper but they were well prepared due to his constant demands on them, and within moments they were organising the sections of men, preparing for battle.

' SMARTLY'
Jacque called out , moving to collect his own weapons, four flintlock guns that would be prepared and put to two behind him and two to the front of his pants, his heart beating faster now battle was upon them. This time he would kill those pirates in action, rather than let them escape again! No more humiliation for him aboard a ship he sailed on.

' Make Fast those Boats'
Boats were being moved to the rear of the ship, so as not to splinter under fire, the rigging and splinter nets being hauled into position. The decks were sanded and wetted, men hurried left and right, all with a purpose, glad the wait was over.

'Secure the Nets'
The riggers began to secure nets and sails to catch men that might fall from the rigging during fighting, and the sound of bulkheads being hinged in place knocked and banged through the ship.

' Scuttlebutts'
A team of younger boys ran out to fill the butts with water, for men to quench there thirst during the battle, and water butts were being filled to douse masts, and sails to lower the risk of fire hazards.
Like an ant hill that had lain so peacefully till poked the place was alive with activity now.
Jacque himself them moved to his own battleship station up on deck at the forecastle , no time to watch what ship or ships were coming, his role was to watch the deck hands and ensure that the preparations were completed.

'SMARTLY MEN!'
Looking towards the gunner and armoury men and watching to ensure there teams were as proficient, a smile on his face was rare, but watching his own Boson team come together with such skill and speed he enjoyed the sight beneath him.

Andrea Costa - March 29, 2012 12:21 PM (GMT)
Up there on the maintopgallant yard, the sky looked even brighter and the sun, untroubled by any cloud, said something about the beauty of the quiet day of August. How quiet? Not even a seagull around…How much time still quiet? This was another question, that in after a while Andrea and his spyglass could answer.
"Dache!"
he let a Provensal curse out, as it was not uncommon to him, taking into account that he had heard them so many times in his five years aboard
Marie Gallante
.
"I can see the flags now, it's a French and a British one!"
he shouted out, for everybody to hear.
So the damn alliance had picked up again… of course, they needed their best forces for hunting the "Caribbean Siren".
"May I say it looks like our former prey, Le Phenix?"
another sailor from the maintop foremast yard confirmed, the statement lancing some discussions among the pirates.
They had an idea what the revenge of a proud flag captain would look like... and Andrea, who knew more than them, shivered in silence, sure that Jamie's misfortune added fuel to Captain Duval's endeavours.
Sol Galvez - March 30, 2012 07:25 PM (GMT)
This was the worst piece of news Sol could hear. He knew Captain Duval should be livid of fury, especially that Jamie… No, Jamie couldn't be with him now, if they remembered well the incident at the parting of the pirate ship and its freed prey, but he surely had given his lover helpful tips in order to meet his revenge. A double revenge…
"Hard to Starboard!"
he ordered the helmsman, not letting Angel do it, as the man was just descending from the rigging.
They had no time to lose, especially in that damn lack of wind. Ultimately, he had been a master's mate before getting appointed as first mate, and he knew about setting courses… or how to run from two allied ships of the line which a pinnace couldn't stand and win against.
"Aye, Captain"
, the helmsman answered, turning the helm as ordered.
It was no cowardice to recognize what kind of ships they could face, and to run away or hide into the channels when dealing with man-of-wars. They would return, some day, when the passage wouldn;t be guarded by the Navy ships. And then, they could prey on any merchantman in sight...
They couldn't have won against "Le Phenix" in March if it wasn't already damaged in the fight with the Spanish. And if he knew it was not the merchant ship they had been disguised as, they wouldn't have attacked a third rate then either. Now, they were two of them… and if "Devil's Beauty" and "Fleur de l'Orient" together hadn't succeeded, being caught like two birds… what could a pinnace like the "Caribbean Siren" do? Could her cannons compete with two Navy ships', in number and power? Definitely not. This was not their lucky day, they had to run away from the enemy as soon as possible. Only to be possible… damn wind, where was it when needed?
NPC - March 30, 2012 07:57 PM (GMT)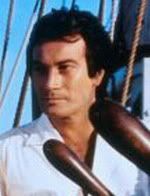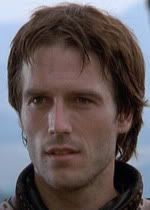 ELOUAN QUERVARIC and OLIVIER GADOU
They knew the orders Lieutenant Laurent was giving, and the details the boatswain was adding. In a few moments, signals were given to HMS "Rose", all hands on deck were summoned, then sailors and soldiers alike started running around, doing what they had always been doing. The crew scuttled to get ready for action. What might have looked as frenzied chaos to a civilian, was actually proper order, as they had been drilled so many times for each case. All the previous exercises and fights had prepared the sailors and marines for this moment. Everyone knew his place to the battle stations and no detail had been left to chance.
On the lower deck, Pierre Desmarais and his gunners were getting ready too. Partititions were cleared, crew hammocks were taken down, firing ports were opened. Everything was checked, to see they were proper for the process of aiming and firing to dismast, because all of them knew – the first voice would be the big guns'.
Elouan was among the sailors called to man the big guns, and he was thinking with joy that the pirates would get a taste of their own medicine, remembering how the proud "Le Phenix" had got dismasted in March. He ruffled Antoine's hair in a sort of clumsy caress, as the boy was getting his baptism of fire, asking him:
"Are you ready to run to the magazine? Take your shoes off, and be quick when ordered! The fire depends on the gunpowder you are bringing!"
Olivier was looking again with the spyglass:
"Mon lieutenant, they are attempting to run away, les laches!"
This post has been written by ELENA
Cesar Tarrega - April 3, 2012 03:53 AM (GMT)
A nice, hot, dry day and this was the day they would run into the navies? Cesar was immediately on his feet, though he had been reading until he heard the shout from Angel. The book was tossed aside so that he could try and get a better look at their enemy on the horizon. Of course, the captain called the orders to attempt escape, but with the wind not on their side, it seemed they were likely to be caught...

Finding the Captain, Cesar stopped some few feet away before he paused, hand over his eyes to shield them from the glaring sun. "Captain, I hate to point out the obvious, but the wind isn't with us today..." He turned his gaze to Sol. "What's the back-up plan?" Please tell me you have a back-up plan.
Giles Laurent - April 3, 2012 08:06 AM (GMT)
Giles looked out over the deck of the ship. Without a looking glass, he wasn't able to tell much. He was able to make out the other ship some ways away. The ship was running. In that moment, Giles had almost forgotten his mission. Why were they put at sea? 

Giles snapped out of his thoughts when he realized he had spent too long thinking. They were losing ground with every moment that passed. How could they approach this ship without being lured into an ambush...

"Mon gars, have our allies come up starboard, we will chase, but not alone. We will try to come at them from two directions, to reduce the chances of our being ambushed. Try to relay that message -- as best you can to the British ship." 

Giles stood, feeling like a stone had sunk to the bottom of his stomach. He always felt this way before a fight. 
Sol Galvez - April 3, 2012 10:53 AM (GMT)
Sol looked at his first mate, then at the sailing master, then back to the two damn ships hunting them, and he sighed deeply:
"I am listening for your suggestions."
As if he didn't know that the wind was on strike! Still, this was a disadvantage for all of them, not only for the pirates. And a back-up plan? He could see only one meant to lead them away from the allied Navy ships' cannon range.
"It is true that the wind is not with us today, but it is not with them either… for now. What else do you suggest, than turning into account the advantages of a flexible, light-weight pinnace compared with the larger and heavier man-o-wars? We will confront them if we have no choice… but we aren't so far from the shoreline. If we can make it to the shoal channels there, then we are safe… their draught doesn't allow them to pursue us."
This was exactly the reason why pirates and smugglers preferred pinnaces… they were good both at attacking unsuspecting merchant ships and at running away when chased, hiding in places heavier vessels couldn't follow. And this was their only hope for now, in Sol's opinion.
Open confrontation? Yes, a despaired one, if pushed to cannon range. Cass, Yazeed, all of them were good, but what can twelve good guns do when facing ninety or more? He had no idea how many the frigate had, but they had inspected "Le Phenix" after boarding her in March and they knew it was the 74 guns type…
NPC - April 5, 2012 10:39 PM (GMT)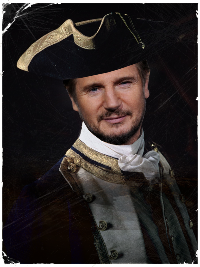 ADMIRAL EDWARD J. CROFT
"
Of course!
" The British Admiral replied as the French Captain concluded that they would have to adapt their tactics when they met the Siren. "
Any plan only works until the first encounter with the enemy…
" Of course the Admiral had heard of the trick used by the Siren but he had always wondered how that was supposed to work. Any Captain who endangered his ship for a lone damsel in distress was a fool. Even if one wanted to rescue a girl it could be done safely.
However the Admiral's thoughts were interrupted when someone knocked on the door. "
Enter!
" The Admiral said and turned to face the midshipman entering the room. He listened to the report from the young man and then nodded. "
Very good! Sound general quarters! I'll be on the bridge momentarily… have Lieutenant Sinclair and The Marine C.O. waiting for me there!
" He said and watched as the midshipman left again. Then Captain Duval spoke up and Admiral Croft could only nod in approval. "
Granted Captain…
" He said and opened the door finding the nearest sailor outside. "
Sailor! Get a boat ready to bring Captain Duval back to the Phoenix!
" He then turned back to Raoul and shook his hand. "
Good luck Captain!
" He then hurried to the bridge to brief his men.
This post has been written by MASCHA