Title: Of Sunsets, Schemes And Spoils
Description: Open: Pirates of the Caribbean Siren
Elinor de Vere - October 3, 2011 08:04 PM (GMT)




DATE: July the 2-nd, Sunset
PLACE: The Ravenna, a merchant ship, on the open sea



The captive groaned as she woke again, her normally perfectly coiffed red-hair loose and covering her like a veil. Her whole body ached, liberally covered in dark bruises and shallow cuts, some still oozing blood through her white chemise. How long had it been? It felt like an eternity. The bright light of the setting sun streamed through the windows of the captain's quarters (commandeered by her husband). She blinked owlishly as her thoughts slugged through her exhaustion. A sunset.

The second sunset!

The pirates! They were supposed to attack on July the 2nd. Well here it came, the close of July the 2nd and no pirates attacking. With that dreadful realization, she dissolved into a fit of dreadful, earnest tears. Charles must have stopped them. She didn't know how it happened, but her husband had more cunning than she gave him credit. Not only had he discovered her plot, he also had hidden two very loyal servants: Piers, his valet (so obvious she marveled that she didn't see the signs), and a young mulatto servant girl, Raven. Apparently Raven was his 'real' mistress for over a year now. She saucily replied to that with an accusation that 'real' or not, he slept with all of them, and she wouldn't be surprised if he'd had intimate encounters with Piers as well. That earned her a swift kick to the ribs, and the distinct crack told her at east two were broken.

Her husband liked it none too well when she mocked his pedigree. Men don't take kindly to hearing their common mother termed a bitch and whore. That one earned a punch to the face, which he had very carefully never before done. Of course, there weren't many ways she had not insulted him over the past two days. Every comment or strike from Charles, she countered with a more scathing remark. Unless she was knocked unconscious, which happened only twice. Charles worked very hard to injure and humiliate his wife in every way possible. Ways that made the entire ships nauseous. The atmosphere aboard the Ravenna was not at it's usual.

She cried now for only two reasons: 1) Her husband wasn't here to see and get satisfaction out of the sudden depression. 2) She knew that death would not release her from this fate.

Anyone would expect such a violent-natured husband to kill a scheming wife in turn. Charles was different. He saw this as a challenge. Obviously she somewhat tricked him with the picture of the docile, demure wife. Her fire was long forgotten, and so entirely unexpected, years later. He found her as fascinating as a horse-breaker finds an untouchable, untamed wild mare. According to Charles, she only needed a harsh lesson or two (to learn her place), and then they would go back to marital bliss.

The perfect picture of despair, she slumped against the post of the bed, and her sobs quieted to silent tears, falling onto the harsh rope tying her hands to the base of the post. This posture was becoming increasingly uncomfortable. With a sigh, she resolutely wiped her tears with the sleeve of her breezy dressing gown and pondered whatever to do. But then the ship suddenly shook and she heard the sounds of men yelling their war cries. Hope returned, and she straightened with a smile (and a wince at the tenderness felt in her ribcage).

The door swung open with a loud crash, and she involuntarily cringed at the sight of her husband. He crossed the room in three huge strides and cut the rope tied around the post with a swing of his sword. The rope pooled at the bottom of the post, though her hands were still trussed together tighter than a corset. Charles grabbed the rope and yanked her into a standing position, pulling her out the door without a word. She stumbled after him, her legs very weak after kneeling for hours on end. In an effort to provoke him to great anger and increase the probability of his doing something incredibly stupid, insults came rolling off her tongue, one after another.



You son of a whore! Let me go! Coward! Ruffian! Scoundrel! Ill-breeding lout! You artless, pox-marked maggot! Your mother was no better than a common-kissing, flax-wench! And your father was nothing but a half-wit excuse for a king who couldn't even keep his throne."



She silently uttered a prayer, asking both his mother and father to forgive her. Charles stopped suddenly at the helm, looking at the fighting below him. Her legs gave out, and she fell into a heap at his feat. The air rang with the sound of sword against sword, and the cries of men. An unexpected number of the merchant ship's crew was remarkably well-trained in war-fare, and it was obvious that they learned the trade in most disreputable occupations. That is to say, the scurvy curs fought dirtier than the pirates.

{Everyone! Pillage and fight to your heart's content! If you want to find the Duke's personal stash of gold, be my guest. And you can all throw dice to get to see who kills Charles and his valet Piers, also on board! :) Have fuuun!}

Cesar Tarrega - October 9, 2011 07:55 AM (GMT)
They were a little bit late it seemed. The man they had been hired to kill, this Charles (Duke of something or other, if Cesar remembered correctly) was more of a cunning man than anybody had apparently given him credit for, because he saw them coming, even as they were prepared to ambush him. Having the lady's man aboard did nothing for them, now did it? If he couldn't properly alert them to such dangers...

Tar didn't take it too personally. His biggest concern was getting aboard the ship in the first place. That meant ship to ship battle. Once they had managed to board, however, it was a whole different kind of fight. Cesar had remembered to wear both sword, knives, and his pistol, ready to go all out. When he made a promise, he damn well meant to keep it. This Charles would be dead before the sun rose again. He would stake his reputation and that of the Siren on it.

The clash of metal against metal was music to his ears. With each harsh rasp of his sword, his grin grew until he probably appeared quite mad. In a deadlock with one of the dirty fighters, Tar didn't hesitate to fight back just as dirtily. He kicked the man's leg right out from under him, then sliced open his chest with a brutal and swift movement that left the man tumbling forward. Tar stepped over him and swung his blade around to meet another man who was coming at him.

"Remember! The man who finds Charles will bring him to me!" Tar called as he elbowed a second man coming at him hard enough to make him drop his blade. Tar spun around and pistol-whipped him, against the side of his head.
Andrea Costa - October 9, 2011 04:15 PM (GMT)
For Andrea, it simply felt strange to know he was now
the sailing master
, not somebody's mate. It was a great responsibility, and he wasn't the man to take it lightly. Well, not that the weather had helped them at all – they had faced a storm which had forced them to seek shelter on
La Navasse
, but as long as the ship was unharmed, nothing to complain about. Besides, the island was well enough positioned to be able to spot the vessels coming from Jamaica…
And after the storm, now one might have said that the wind was moodier than ever, which caused them a considerable delay. A boy was on the fighting platform, watching to see not any sails, but the "Ravenna's", as Tar had described her to them. When they finally met her, giving chase was no problem – the pinnace was quicker and more flexible.
Having Yazeed replacing Cass as master gunner had been the best choice, the gun captain knew his job and he succeeded to dismast the ship with one good cannonade, exactly how it had been asked. But the spritsail and the jibs remained, as well as a part of the foretopgallant sail hanging oddly.
From here, everything was following the usual routine of boarding - grappling hooks and all. They were hoping to keep the prize ship unharmed and to sell it later… But first, to get her surrendered! Everybody knew that merchantmen weren't as heavy armed, and most of them didn't resist much, if not striking colours from the beginning. So, it shouldn't be so difficult, especially if somebody would finish what the cannonade started…
Andrea knew what he had to do. He had done it before. He chose to board the ship by bow, climb into the rigging and cut down the spritsail and the jibs, not forgetting to throw the pieces of rigging towards the resisting enemies who were fighting on the deck. It took a little bit of planning, though, because hitting his crewmates in the process had to be avoided at any price.
He descended, making room around him with the cutlass and shouting, as he had been taught:
" You'd better surrender; nobody pays for your lives as well as you may get paid during a life in freedom! Join us and be free! We get equal shares from any prize, without needing any King's recognition of its legitimacy!"
It was a phrase he had learnt in the almost one year since he was a pirate…
Some of the fighters stopped and thought the pirate's words wiser. It was expected to happen like this...
NPC - October 9, 2011 05:07 PM (GMT)
PAVOUN BOURGADE, pirate, carpenter's mate
There was nothing Pavoun actually liked at this damn merchant ship. Or, well, perhaps the lady's maid, but given that she had no eyes for him, she didn't count either. But the task entrusted was a task to follow, and he had nothing to complain about, either. As a carpenter's mate, he had no problems with being hired and finding his place aboard. The English and the French were allied for more than two years, so his accent didn't mean anything bad. And he wasn't any better or any worse than other sailors aboard…
According to the received mission, he tried to befriend his crewmates and to understand more of what happened aboard. He kept an eye open for any information the
acting captain
, Tar, might find useful. It was a challenge for him, but nothing much different than spying in a port…
He had also the task of understanding whom he had to take out of combat before the combat started… but this was getting difficult, exactly because the "Caribbean Siren" delayed appearing. So the ones who have drunk from his cask of rhum after lunch were already awake now… This was nothing to please Tar, the Provensal was perfectly aware.
The cannonade made him wonder who was in charge now, that Cass had been left to fight death in Basse Terre. Then the boarding started, and he heard the captain ordering the men to fight. This was far uneven, compared with the pirates' armament, and Pavoun was the only one who knew it by now.
"The pirates won't kill the men who don't oppose to them, only the fighters,"
he told to the other sailors what was already a common knowledge.
He headed towards the boarding area, as he saw an Englishman attempting to cut the grapples holding the two ships together.
"Where do you think you are, mon gars? Who allows you to do it?"
he commented, thrusting the cutlass deeply before the man could do what he wanted.
He heard Angel's shout out and he smiled. Now the sailors would hear it from another side too. The pirates weren;t as bad as those were afraid. They gave quarter when asked.
This post has been written by ELENA
NPC - October 16, 2011 01:12 PM (GMT)
Sir CHARLES de VERE, Duke of St. Albans
Charles listened to Elinor's insults, a smirk on his face.
"How unbecoming such vocabulary for a lady like you! If I am all these, then why have you married me… and found to your liking to be called a Duchess? But maybe you have learnt it in the society of the ruffians you have called to your help… Don't you realize that if I die, you are going to die here with me… if not before?"
He approached her, expert hands caressing her face and her neck… but stopping to pressure, to almost strangle her. No, he didn't want to kill her, just to frighten her, to see her gasp for air… Then he left the cabin, a smirk on his face, and went to fight the boarders.
"Close the hatches! Don't let them below deck!"
he ordered, but it was already too late, they were everywhere.
His gaze went to the aft hatch, which was getting closed, while lots of pirates were entering through the forward hatch, not all of them getting killed by the sailors.The Duke took out his precious sword and got ready to face the enemy, still cursing his wife under his breath. He had to see how many pirates were aboard, but it was difficult in the melees which were in every corner. And the immediate future didn't seem brighter at all…
This post has been written by ELENA
Cesar Tarrega - October 18, 2011 06:58 AM (GMT)
Tar heard the calls to close the hatches but he only grinned in response as he pushed another stupid fighter overboard. He could hear him shrieking as he went, but he didn't hear the splash because he was too busy taking several running steps toward the very hatches that were ordered closed. He was closest to the aft now, and he fought off those who were trying to close it.

"No, no, no. I don't think so..." Tar stabbed one man who tried to attack him with his ax. He barely dodged that attack, too. Exhaling, he shoved the hatch opening back. And then he realized just as he was about to descend that the person ordering all of this either had to be Charles or at the very least, somebody he trusted enough to give such authority. Planting his hand on another sailor's face, Cesar absently pushed him down as he strode forward.

"Charles!" he shouted. If it was him, he would look. If it wasn't, he would probably still look, because Tar had pulled out his pistol and was pointing it at him, half-cocked.


Kanyi - October 18, 2011 07:18 AM (GMT)

Saving a damsel-in-distress and receiving pay for it was Kanyi's idea of pirating. Well, most anything fell under his idea of pirating. Anything the captain asked of them was good enough for him. Who was he to murmur and complain about a job? A job is a job is a job. And money too. The danger didn't frighten him away, and the prospect of more gold ever encouraged him onward. That being said, it was a nice change to feel like a hero.

Following his interim captain's orders to the 'T', he secured one of the grapples connecting the two ships. Grabbing a free rope, he swung onto the deck of the other ship, pulling out his cutlass in the same movement. Though some were clearly tempted to join the pirates, many others were still intent on slaying the lot. Kanyi picked out the biggest of the bunch and cut his way through to the man. He let out a Yoruban war cry as he went and yelled common insults in his native language. He had noticed before that hearing him speak just so unnerved many of the whites he fought. Sailors were a superstitious sort, and a big black man yelling words they didn't understand were often mistaken as curses from an unnatural shaman. What he said in reality was no more exotic than 'scurvy cur' or 'you yellow dog'.

He and the opposing resident giant squared off, sizing each other warily. The white man attacked first, wildly swinging his sword with a great roar. Clearly he had relied on his size too often. He was accustomed to his natural strength dealing killing blows with ease. Kanyi lithely ducked beneath the sweep of his sword and smacked the man beneath the chin with his elbow. The large man staggered back, surprised, and Kanyi embedded his cutlass into the man's chest. One down.

Benjamin Colt - October 19, 2011 08:30 PM (GMT)
Ah, this was what Benjamin needed to get rid of his excess energy for today. A good, difficult battle. It didn't face him that all on the other ship seemed to be double his size. He was just excited to get an outlet for pent up anger. So with a roar he jumped onto a man's back, dragging his dagger across an uncovered throat. The man fell, and Benjamin was soon running at the next man, baring his teeth in a sadistic grin.
He was vaguely aware of Kanyi taking down a giant of a man in less than a minute, and he loudly cheered for his crew-member. He had always been impressed with the other man's strength, and to see him in action was always a pleasure.
-"Don't take that one! That one is mine!"
He yelped in excitement, pulling a belaying pin from the rope he had tied around his waist, and knocking it over the head of a man who had his back turned to him. Sadly, the man did not fall unconscious. He only stumbled, before turning around, charging at Benjamin. Benji's eyes widened and he squawked, before turning around and making a run for it.
So perhaps he'd leave the belaying pins for his other crew mates to handle, and stick to daggers and marlinespikes instead. And speaking of marlinespikes. The small teenager spun around, dagger held high as the taller man barreled into him, knocking them both over.
The next moments were filled with Benjamin struggling to get the man off of him, as the dagger had hit home, and killed the other man upon impact. None the less, being pinned to the deck did not leave him completely helpless. He pulled his dagger from the dead man, and stabbed it through the foot of a living, all while berating his crew members for not coming to his aid.
As the man with his foot pinned to the deck settled his gaze on Benjamin, the blue eyed boy squeaked, struggling desperately to remove the dead man that was weighing him down.
-"ANYONE?!"
Sara Lee Mitchell - October 19, 2011 10:36 PM (GMT)
For quite a while Sara had been standing still on the deck of the Caribbean Siren waiting for someone to get injured. Her abilities with a sword was still not impressive and she knew that she couldn't get to engaged in the fighting as she had to be ready to help her crewmates if they were hit. That didn't mean that she wasn't prepared to fight. She did have a pistol that Cass had deemed expendable from the armoury and she had managed to get herself a nice rapier in Tortuga. Even though Cass had originally trained her with the cutlass, the rapier was lighter and much easier for Sara to swing around.

Sara watched with a keen eye on the chaotic battle and suddenly saw Benjamin dissappear under the weight of a foe. Not knowing what had happened, Sara started running towards the other ship and before long she stood on the deck with her pistol pointed towards the closest enemy. Luckily the guy was still focussed on Benjamin so his back was turned to Sara. She pulled the trigger while holding the gun pointed at the man. But like the day where she had practiced with Cass, the blowback surprised her and the bullet just managed to get lodged in the deck a few feet ahead of her.

This caught the sailors attention and he turned his attention away from Benjamin and looked at Sara. Initially he seemed to be slightly confused by the sight that met him. Sara took advantage of this though and swung her rapier at him. Even though she misjudge the distance, her attack was still effective as the tip of the rapier cut a long thin line all across his face making him fall to his back screaming in pain. Sara then looked down at the small rigger that she had suspected to be injured. He was fine and just pinned under a dead guy.

"You're not injured?!" she said in a slightly annoyed tone but then as she took a step back and let her fellow pirates continue the push forward she hostered her rapier and sent the young boy a slightly teasing look before adding: "I'll let you handle that body yourself... Because I am so incredibly nice... So you don't have to live with the shame of being rescued by a girl"
Benjamin Colt - October 19, 2011 11:03 PM (GMT)
Benjamin blinked up at the woman, disbelief in his baby-blue eyes, as she dared to sound annoyed at his state. Annoyed?! Was it really a situation where she was to be allowed to be annoyed with him? He thought not!
-"Well, you don't need to sounds so disappointed about it!"
He grunted, unable to stop himself from pouting. Honestly! And there he thought his crew members would look out for him!
He gave the dead man another shove, before letting his head fall back to rest on the wooden deck, eyes narrowed as he glared up at Sara, clearly annoyed with her words and teasing.
-"You know what?! I bloody well wouldn't know if I was injured or not, would I?! I have a lump of flesh crushing me, and I can honestly say that I can't feel a single thing below my waist because of it! But you know. You just go ahead and leave me here to die. Because you're so bloody nice and all."
He reached out and tried to grab a hold of her clothes.
-"Come on, woman! Bloody well move this body so that I can keep on fighting!"
So far his struggled had proven to be fruitless, but that was only to be expected. He was, after all, trapped under a body that probably outweighed him by more than double his weight
-"Besides. It's not as if I would tell anyone anyway that you helped me…"
he rolled his eyes, and punched the dead-weight on top of him, as if the man would suddenly spring back to life and apologize for being such an inconvenience.
Kanyi - October 20, 2011 01:06 AM (GMT)
The runt was underfoot yet again. Exasperating as it was, it held no surprise for Kanyi. He'd observed the boy named Benjamin as much as he did the other pirates on board. What he saw was a young kid pulling at the leash to make his mark on the world. Also, a fly. Yes, he was very much like the annoying insect. Even so, he felt some sort of... amiable something for the young man. Perhaps it was the ready grin or the humor. Whatever it was, it prompted him to rescue the adolescent from beneath the dead weight of the body above him.
He reaching down and boxed Benji's ears first, just hard enough to hurt but not enough to render him useless in the fight.
"Don't speak that way to Doctor."
The boy needed to learn respect for his elders, women... Well, respect for pretty much everything else.
Kanyi grabbed the dead man by the back of his shirt and heaved him off Benji with a grunt, tossing the body into one of his still-fighting shipmates. The unexpecting man went down as his deceased comrade slammed into his back. He chuckled as he watched the man fall face first. The pirate he was fighting took that moment to stab the living crew member a couple of times. Another one down.
He looked back to Benji and frowned. This kid was going to get himself killed if he wasn't careful. As was the doctor. What was she doing over here? This was no place for a woman. He was tempted to slice up Benji's arm just to make
both
of them get back to Siren. Instead, he decided to just keep an eye on them. With a reluctant sigh, he stepped in between his shipmates and the advancing opposing sailors.
Benjamin Colt - October 20, 2011 02:35 PM (GMT)
A much undignified squawk escaped Benjamin, and he put his arms around his head, glaring up at Kanyi who had suddenly appeared, only to box him around the ears.
-"Ow! You bloody oaf!"
He whimpered, pouting as he looked upon Kanyi with a feeling of betrayal.
"I don't have to speak nicely to her! She was going to leave me here!"
He threw an accusing glare at Sara. Stupid woman and her stupid ways. Honestly. Just because she was female, everyone seemed to expect her to be all sweet and innocent. But Benjamin was all too aware that the damn thing could be dangerous when she wanted to be. And he was pretty sure she took great pleasure in finding the most painful ways to patch the crew up after a battle.
But he couldn't stay mad at Kanyi for very long, as the man had removed the dead man from Benji, leaving the younger male to stumble to his feet. He was a little shaky, and he was sure that quite a few of his ribs were bruised. But he was a pirate, and there was nothing he couldn't handle.
Grabbing a marlinespike from the rope tied around his belt, he threw it as hard as he could at a man with his back turned towards them. The man went down, and Benji turned towards Sara, giving the female a small push.
-"Now off this ship and back to ours. Tar will have my hide if he finds out I let anything happen to you!"
He glanced around, keeping an arm wrapped around his aching ribs, as he tried to make Sara get back aboard the Caribbean Siren.
Sara Lee Mitchell - October 20, 2011 02:46 PM (GMT)
Of course Sara knew very well that she couldn't just leave Benjamin to deal with the heavy corpse himself. First of all because her job was to help the pirates be able to fight or at least survived. Secondly because she knew that she wouldn't ever be able to forgive herself if he was killed and she hadn't done anything. All his shouting didn't really bother her at this moment. Normally she would have been annoyed with that behavior. But knowing that she hadn't been hired for the crew for her brute strength meant that she would have to use alternative means to lift the body if she even could.

Before she even managed to move closer to the pinned rigger, did Kanyi show up and after a short lecture in discipline did he lift the corpse as if it was made of paper. She threw a quick glance at Benjamin and confirmed once again that aside from a possible hurt pride, he was uninjured and combat ready it would seem. "I'm not exactly disappointed Benjamin" She said once the kid was on his feet. "But you are a frequent guest in sickbay and now that I see how you fight I understand why… " Sara turned her head as one of the sailors from the other ship stumbled her way. Fortunately he was falling to the deck and Sara had no reason to reengage in the fighting. Before she managed to look back, she felt a hand pushing her backwards. She turned while drawing her rapier only to find Benjamin being the one to push her back. "So far I have been on my feet the whole time Benjamin!" She snapped back and refused to move any further. "Thanks for your concern but I will be just fine!"
NPC - October 22, 2011 09:34 PM (GMT)

THOMAS ANDREWS, SAILOR ONBOARD THE RAVENNA
This was horrible. Never in his life had Thomas seen battle and even though he had fully known that it would happen eventually when sailing in these waters, he was scared to death when the pirate ship had sailed up next to them and the first pirates jumped over on their deck. In his hand he held a pistol that shook nervously in his hand and in his belt his sword was waiting with a blade that was as new and unused in battle as he was.
He hesitated a bit once the first of his more battle-hardened crewmates rushed towards the pirates to fight them off the ship. Every part of his brain fought the tasks that should bring him into the fight as well. But he knew that he had to do it. He let out a roar as he started to move forward. Not so much to scare the pirates but more to motivate himself. He fired his pistol into a crowd of pirates but was unable to see if it had any effect. As he drew the sword from his belt he managed to quickly block the blade of a pirate's cutlass before pushing the attacking pirate away. He turned his entire body to move further towards the pirate ship and drive the pirates back when a loud shot removed any other sound from his ears. Only a faint ringing sound remained as he stared at the nearest pirate who was holding a gun aimed at him. Thomas fell to his knees and looked down at the bleeding spot on his shirt in his chest. Perhaps he would get to see home again then, he though as his body fell the last way to land on the deck. Dead…
This post has been written by MASCHA
Elinor de Vere - October 23, 2011 04:54 AM (GMT)

"Don't you realize that if I die, you are going to die here with me… if not before?"

Her eyes widened at the threat, fully understanding that he meant every word. That scared her. It scared her more than anything else he had done to her these past two days. If both died... what of Richard, their son? How would he survive this world without her? Who would care for him? The hands on her throat tightened and cut her off from the needed air. Her bound hands scrambled at his wrists, fingernails gouging into his skin as she choked and gasped. She felt the nails puncture his skin and draw blood, yet even that did not phase him. When he released her as suddenly as he had begun, she fell to the ground, her body weak from fright, lack of air, and the ordeal of the past days. Gasping for air, she yelled after him in a hoarse voice,

"Then I shall see you in hell, husband!"



No, she intended to live. Hell would be hell indeed if she were fated to writhe in the flames beside him for the rest of eternity. Elinor would delay such a doom as long as possible. With tears once again streaming down her face, she curled up on the floor behind the door, her bound hands clutching the front of her thin dressing gown. She felt weak and pathetic, sick and exhausted, as she listened to the sounds of men dying. How many would die today, on account of her foolishness? She had not wished for a second death after that of her husband. She thought she had planned so carefully that none other would give up his life for this twisted battle between herself and the Duke. All because she had thought herself so clever.

'What a fool! What a terrible fool you are, Elinor! Bad form indeed, madame.' She scolded herself, and then decided it was enough. One could not lie there in self-pity waiting for the wind lift and the tide to change. Fortune favored the prepared, and Elinor needed to be a favorite of fortune today. With difficulty, she sat up and leaned her back against the door. What in here was of use? There was no pistol and ball, no sword, no knife. No weapon of any kind. Only the high-heeled shoes she had worn onto the boat, her destroyed clothing that matched, a bucket, her husband's locked chest , a candlestick, a sheaf of parchment, a -The candlestick! It was that or nothing, and she needed to be ready the minute he returned. There was no way to escape. Well, through the window was always an option, but she discarded the thought immediately. What strength did she have to hoist herself up to the deck? Perhaps if she were well-rested and at her healthiest, but certainly not now. The candlestick and bucket would have to do.

Snatching up the heavy, silver candlestick and the wooden bucket, she crouched by the door, safely out of reach should an intruder suddenly throw it open. The element of surprise and one good thunk on the head with the heavy end of the candlestick. That was it.

Cesar Tarrega - October 23, 2011 05:28 AM (GMT)
If that was Charles he just shot, then he was hardly the threat he seemed. Tar leapt over the nearest man to check. Crouching atop him, Tar studied his ashen face. Not Charles. Elinor had given them a clear description and this wasn't him. Swearing under his breath, Tar got to his feet, narrowing his eyes as he turned. Where was he? Where was he? Back to the aft hatch, he called out to his fellow pirates who were still within hearing distance, "Men! To the hatches!"

If they were being closed, then Tar wanted them open. He wasn't going to let them cower below and hide from this. Only those men who weren't actively fighting them would be given any quarter; he had said as much to Elinor, hadn't he? She probably wanted as little bloodshed as she could manage. The only man she wanted dead was her husband. He wondered if a woman like her could live with so much blood on her hands.
Benjamin Colt - October 23, 2011 06:12 PM (GMT)
"I'm not in the sickbay that often. Honestly. I end up there once or twice more than the rest of the crew, and suddenly I'm marked as some sort of unlucky creature…"
he grunted, glaring at the Doctor, before hoisting his outgrown pants a bit higher up around his skinny hips.
"And the only bloody reason why you've been on your feet all this time is because you haven't even fought anyone yet."
He stuck his tongue out at her, not giving a damn if it was childish of him. If he wanted to stick his tongue out at her, then he bloody would, and no one would tell him he couldn't. Turning around, he glanced around for Kanyi, easily finding the larger male standing between the crew and the enemies.
"Well...You can do whatever you want as long as you stay alive. I have a job to do."
He gave her a grin, before running towards Kanyi, ready to fight by the side of his friend. However, the voice of Tar carried over the sound of the battle, and Benjamin followed his orders without a second thought, rushing towards the hatches. No bloody sailors were to hide from them! With a warrior cry, he threw himself over one of the men who were trying to close the hatches, digging his dagger into the hand of the man who yowled in pain before starting to fight back.
Sara Lee Mitchell - October 23, 2011 08:50 PM (GMT)
Sara completely ignored Benjamin's reasoning. He could argue from until Christmas and still he wouldn't be able to change her view of him. He was accident-prone and now that she saw him in combat she could only add reckless to that. She gave an almost unnoticeable shake with her head and started to focus on the battle. She was wondering where to go to have the best overview of the situation while still helping her crew in the fight. But then just before she made up her mind did she hear the last bit of insult from Benjamin. That she hadn't been fighting? Sara turned her head and sent him an almost threatening look. She seriously considered shoving her rapier up his face so that he could see the already bloody tip of it.

But then her senses kicked in and Sara realized that Benjamin would never let himself look weak and if that meant that his mind had to make up some strange ideas then so be it. She watched him as he rushed forward to continue the fight. She knew that he had been very close to trigger her anger and decided that the best course would be to avoid him as much as possible, at least right now. She found Cesar shouting commands and figured that since the most of the crew followed him, she might as well. She walked up behind him and just be sure that he wasn't suddenly surprised to see someone behind him she did what she had seen others do before. She carefully tapped his back with her hand in a moment where he wasn't engaged in a heavy fight and let him know that she was there. "It's me! Your back is still clear!" She said and then just followed Cesar as the sailors of the Ravenna was pushed back into the ship itself.
Andrea Costa - October 26, 2011 10:59 AM (GMT)
Some of the merchant sailors, unable to dislodge the irons, firmly held where they had deeply bitten into the timbers of the ship, received the grapnel crew with musket fires and boarding pikes, but their reactions showed clearly that they weren't trained for close quarter fight. Andrea was focusing only on his adversaries – one after another, or sometimes two at a time. Like a reaper, Sword Angel's weapon cut down its harvest of British sailors who had stood against him, making way towards those who had sought cover below the deck, in closed quarters, shooting through the loopholes at the exposed boarders or trying to cut their ropes.

Both decks were blocked by several engagements between groups, and this was exactly what pirates were accustomed to do. He was looking for Pavoun, but he was not in his path. So, Andrea went below the deck, entering the main cabin. He was the sailing master now, and his practical thought was to seek for the maps, logs and navigational instruments first, in the captain's cabin. Little did he know that it wasn't actually the captain's, and that an attacking Fury was waiting for him, candlestick in hand….

NPC - October 26, 2011 11:02 AM (GMT)
Sir CHARLES de VERE, Duke of St. Albans
The Duke of St. Albans wasn't impressed by his wife's threat:
"Then I shall see you in hell, husband!"
Yes, she would meet him in hell. Only that he had something to do before dying. Such as, fighting to save his life…
The hatches had been closed upon his command by a captain who seemingly had lost his head. And damn, Charles had paid him a fortune!
What the Duke couldn't understand now, under duress, was that a merchant captain had not the same education a Navy one would. They were trained to sail, but less to fight enemies. And least of all pirates, who fought differently, unpredictibly. The captain and the first mate were trying their best to rally their men against the invaders, but the merchant sailors didn't seem to give all their strength in the battle and Charles was far from pleased. The men of "Ravenna" got driven across the waist to the poop on the one side, and up to the forecastle bulkheads on the other, while mast yards which had escaped the cannon balls got sprained, pieces of rope were burning, spars overhead snapped. This was hell on Earth. And above all, he had heard somebody calling his name. He was cleverer than answering to an assassin….
"If you had trained your men properly, we wouldn't have been in this mess!"
he reproached to the captain.
"How in Hell? We are not damn Navy! You should have asked for an escort if your cargo was so bloody precious!"
the captain answered, fighting his own path to keep a pirate away.
This post has been written by ELENA
Akai Zareb - October 26, 2011 01:14 PM (GMT)
QUOTE
" You'd better surrender; nobody pays for your lives as well as you may get paid during a life in freedom! Join us and be free! We get equal shares from any prize, without needing any King's recognition of its legitimacy!"


Akai hesitated in acting upon his first instincts to arm himself to face the threat.

Perfect! just fantastic! of all the rotten cursed luck! just when he finally had work and had began to get used to life and working on the Ravenna, so much so he had even learned one of his fellow crew members names, the carpenters mate Pavoun and thinking about the man he heard him now shout.


QUOTE
"The pirates won't kill the men who don't oppose to them, only the fighters."


And with only a moments more hesitation Akai made his decision.

He felt no particular loyalty to any of the Ravenna's crew or her Captain, therefore the wisest choice of action would be to do as Pavoun shouted out, and not fight the oncoming pirates.

Retreating with a few otherswhom clearly choose not to fight either and summersing himself in with them so he was out of the way of the fighting Akai watches and waits.
Elinor de Vere - October 26, 2011 07:38 PM (GMT)

The minutes dragged by as she continued to wait, crouched by the door. She had nearly fallen asleep right there on her feet when she heard footsteps approached the captain's quarters. Suddenly nervous, she wiped a sweaty palm against the fabric of her dressing grown and then wrapped her fingers around the top end of the candlestick. The candle, of course, had been abandoned, as it has little use to her in a life or death situation. The door opened with a soft click, and her heart beat a quick tattoo in her chest. Whoever it was, they surely would bode ill for Elinor. If it be Pirate, well, only Cesar knew what she looked like and he certainly did not expect her aboard the ship. If it was an employee of her husband, she doubted they were here for tea and crumpets. She took a deep, quiet breath to steady her nerves and waited for the man to take a step into the room, while she remained hidden. There. Her chance. She brought the fat end of the candlestick down on his head with all her strength (which wasn't that much considering the physical state she was in), and then bolted out the door, hands still tied together.

Quickly gathering the rope that trailed behind her, she ran towards the deck. Her bare feet slipped in a puddle of something, and she fell down beside the body of a dead man. His throat slashed, it was the puddle of his blood she slipped in. The back of her dressing gown was covered in the stuff, and she gagged when the smell of it reached her nose. Horrified, she scrambled to her feet as a sob tore through her.

This whole experience was a nightmare. Never before had she seen so closely the victim of murder. The only deaths she had witnessed were public executions. Hoping beyond hope that everyone on the deck was far too busy fighting each other to notice her, Elinor crouched down and did her best at sneaking across the deck. She found a pile of barrels and ropes perfect for a hiding place. Sitting in the midst of them, she brought her knees close to her chest and looped her arms over them, burying her face in the still-white fabric at her knee. She prayed.

Cesar Tarrega - October 27, 2011 09:51 AM (GMT)
Any man who didn't oppose them was to be left alive; Cesar had already outlined this to the others. So far, there were still those who would fight, but most of them were bowing out quickly when they saw just how ruthless a pirate enemy could be. Used to all the blood, guts, and mayhem, Cesar didn't even bat an eye at the carnage around him.

"Thanks for the cover," Cesar said to Sara with a half grin. She was better than nothing, and maybe better than the merchant sailors that still attempted to fight them. Perhaps they needed more reason to stop their fighting.

"Surrender!" Cesar shouted louder, pushing an oncoming man away from him. The man slipped on another man's blood and fell to the floor, where he lay gasping--and remained, seeming to think better of facing more than Cesar's hand. Maybe he was going a little easy on them because they were a little sad. Or maybe for his own amusement.

"Surrender!" He shouted again. "Any man who surrenders will be spared his life!"

As he slipped forward with Sara at his back, however, he noticed a familiar woman. What was she doing on the deck? Was she suicidal? Swearing under his breath, Cesar swiftly changed direction. Once he arrived before her, he slid his blade from its sheath at his side and pointed it at her throat. For a moment, a grin flickered on his lips and he winked quickly. He could see that she was having a hard time facing the consequences of her choice, but he could still provide some form of aid... In his own way.

"Where is he?" he asked, sounding menacing, although he had no intention of harming her.
Elinor de Vere - October 28, 2011 07:08 PM (GMT)
The steel at her throat surprised her, to say the least, and she lifted her head again with a gasp. She almost melted in relief when she recognized the pirate, even if he was splattered with gore. Only a ghost of a smile in reply to the wink. Ah, Playacting! Now that was something she could do. After years of practice with the aristocracy, Elinor was good enough now to be on stage. Perhaps she would have chosen the stage in another life. Standing (she wobbled dreadfully while attempting), she held her head high and looked for all the world like a duchess should, even if she were a complete mess with a bruised puffy eye and a blood-covered white dressing gown. Her hair was a complete mess of curls, as it would be with no maid-servant to arrange it, and all together, she really did not look her best. Even so, she still appeared every inch a duchess.
Eying the blade at her throat with disdain, she sniffed and calmly replied,
"I haven't the faintest idea."
And she really didn't. She had no clue where her husband had run off to, and had only known she did not want to be where he had left her in the event that he returned. The deck was far safer to her health than a small locked cabin with just her and her husband. Ironically, the safest she had felt in days was now, with a pirate's sword at her throat. The feeling of some semblance of security lent her the strength and courage to act as she did, when what she really wanted to do was vomit the entire contents of her stomach into the ocean and curl up in a little ball. But she couldn't really do that. Especially when she needed to play her role. If she wasn't brave (and she certainly didn't feel like she was), she at least needed to pretend bravery.
"I demand you release me"
, she gestured with her bound hands,
"leave our ship at once and recompense for our losses! In return, your punishment will be... lenient."
It was the sort of demand she had often heard nobility throw at the feet of conquering pirates. Ridiculous as it was (she honestly didn't understand why they bothered saying such things), she still wanted to play her role to the finish. The only sign contradictory to her noble, righteous anger was the flash of mirth in her green eyes.
Sara Lee Mitchell - October 28, 2011 09:07 PM (GMT)
With a quick change in his course, Cesar was now heading further away from the battle that was pushing the crew of the Ravenna back into the ship itself. Sara didn't really know why, but she followed him and just kept a hand on his back to make sure where he was as she was walking backward and looking out for any skirmishers from the battle that could threaten the acting captain and her. Not until he stopped and spoke up did Sara turn to find him pointing his sword at a young woman who honestly looked like a mess. At first glance Sara just mistook the woman for a servant or something. But then at the second glance she realized who it was.

Sara threw a last glance back at the battle to ensure that they were safe to let down their guard before she turned to face the woman. Of course Sara remained slightly behind Cesar so he still had the appearance of the man in charge as he probably wanted to intimidate the woman. Besides Cesar was the acting captain and even if he and Sara usually spoke well as friends, she knew that there was a difference between simply sailing or being off duty and being in battle. Sara was almost ready to just observe Cesar at work when the woman whom Sara had recognized as the Duchess of St. Albans started to make demands.

The response from Sara came swiftly in the form of her rapier pointed directly at the Duchess' face. Sara's eyes could almost have shot lightning bolts as she replied to that demand without really knowing that Cesar and Elinor had actually planned all this. "Take a look around you, Duchess!" She said in a surprisingly harsh and commanding tone. "You are not in a position to make demands!"
Cesar Tarrega - October 30, 2011 09:39 AM (GMT)
Lord help him, but he wanted to laugh. Somehow, he schooled his features, however, keeping them as stern as he could manage, though he also couldn't seem to chase away the similar glint of mirth in his eyes. Sara's reaction was the best, because she actually seemed dead serious, indignant about the Duchess' behavior. It was too bad that she didn't know where Charles was, though... He almost turned from her to look around again but managed to keep his attention focused on Elinor. He'd just go with Sara's outburst.

"She's right! You're in no place to make demands! I'll be the one making them, and I want to know where that man is. If you tell me that much, I might spare the rest of the crew and leave you intact."

His mind was already tracking through the possibilities. Half of his ear was on the sounds around him, the clatter of metal against metal or metal against flesh, but also the people around him. Surely one of them was cowardly enough to divulge the information he sought, and he believed that if Elinor actually knew where he was, she would already have said as much. This was all on her request, after all. Better up the ante, then. Cesar moved closer, then swiftly dragged her up by the arm. He pulled her against him, back against his front, so that he could slide his blade beneath her chin.

"One of you must know where Charles de Vere is!" It was better to get answers than to fumble blindly and allow himself to have his back taken unawares. "Bring him to me. Now. Or the pretty lady might not stay that way."
Andrea Costa - October 30, 2011 02:49 PM (GMT)
Andrea had entered the cabin, dreaming about navigation instruments, maps and ship logs, but what he received instead was an unexpected candlestick hit on his head, making him fall down, black in front of his eyes. He didn't mind anymore the woman running away, he minded only his own pain and weakness. The blow hadn't been as strong as to get him unconscious, just a little bit dizzy, and when the black veil on his sight got lifted, he could get up and start searching the cabin. This was more important… until he understood that there was no ship log there.
Besides women's things, there were some jewelry and some money only. He took the valuables, leaving the other things for later and getting back on the deck. He saw that the woman he had barely seen got threatened by Tar, but he didn't pay attention to it. Actually the fight seemed to calm down, and at the men's shouts about surrendering, the merchant sailors who had stepped aside, willing to join the pirates were disarmed by a few men. He smiled seeing Pavoun among them, and he didn't blow the Provensal's cover yet.
"Do you need help?"
he asked the men who disarmed the sailors.
Soon the freshly joined pirates, white and black alike, were sent aboard the "Caribbean Siren". Only the few ones who still resisted remained on the "Ravenna".
Pavoun heard Tar's question regarding the Duke, and he pointed at the man who was still fighting towards the bow:
"He is the one with the fancy sword and green coat there!"
Kanyi - October 31, 2011 07:56 PM (GMT)
The Doctor and Benji clearly intended to do as they wish, so Kanyi just decided to hang back and keep an eye on the two. He understood the need for independence. He thought they were both being stupid, but it wasn't really his place to say anything. A lad and a woman fighting? Even more so, a doctor fighting? And what would the rest of them do if she were injured? Then she killed a man, and he quickly thanked whatever deity watched over him that he had not voiced his concerns. Okay, so, the woman could defend herself. But the doctor... he still thought it foolish to expose the doctor. Now he would wisely not say a thing.

The next man he moved to kill promptly turned around and killed one of his fellows, quickly joining over to the side of the pirates. Kanyi let his sword arm drop back down and moved on.

The fighting largely died down, and he stood off to the side, still keeping a wary eye on his companions. The doctor was safe now, standing beside their acting captain. Both of them pointing their swords at a woman? A very disheveled and probably injured woman. This was the part he always hated when they attacked a ship: the problem of the women on board. He never liked mistreating ladies, or watching it. Cowardly, the only sign of his discomfort was a tightening of the fingers on the hilt of his blade and the shifting in his stance. He looked away as the Duke was identified. Perfect. This was what they were here for. Kill him, grab the gold, and get out.
Sebastien Durand - November 4, 2011 03:15 AM (GMT)
The storm had been positively euphoric for him. It had thrummed through his veins even as it tore at the ship's sails and made him work thrice as hard to keep them holding in the gales. The harsh wind and rain had lifted him higher than the best rum in the West Indies could and that was saying quite a bit. Just recalling it now had shivers course through him although if any asked he would say it was from the impending excitement of a good fight. With each crack of thunder a shot of pure adrenaline-fueled bliss had blazed through his entire body. It hadn't been Luc in the top rigging during that storm, oh no indeed it had been fully Sebastien. Screaming right along with the furious assault of Nature Herself he couldn't have been any closer to who he once was.

Sadly like all of his brief respites it had indeed been brief. The storm had subsided and slowly he had once more reached for the rum bottle. Today of course was different. There was to be fighting today so it was a sober Luc that had joined the rest of the crew that morning. Well a bit hung-over at first, but he worked it off in no time. He watched how things were handled in preparation for the raid, being sober and mostly Sebastien, he compared a few of the methods with his own. Smooth precision, just like clockwork. With a bare hint of a nod to show approval to himself alone, he had joined the ranks of the boarding crew, his own pre-raid fever simmering inside of him.

In reality he should have been standing in the firing line, providing cover for the boarders, but that would put a few too many holes in his cover. Luc was supposed to blend in, not stand out, and Luc was not supposed to be a marksman of any repute. There could only be so many "lucky" shots. In the heat of battle he could blend in better. He had little more time for any sort of reflection before they were upon the merchant vessel. He was over in moments and meeting the resistance with deadly force. He honestly did not like wielding a cutlass so once it was swept from his hand and he pulled out his pistol, he felt much more secure. Unfortunately for the sailor who had thought he'd the upper hand. Well he didn't have time to be shocked. Sebastien chuckled darkly and stepped over the fallen man, reloading his pistol with long-familiar motions.

He needed to get below deck. Easier said than actually done. There was quite a bottleneck effect going on there. With a shrug, he waited instead, reloading and firing his pistol with deadly results. It didn't take long for the fighting to filter down and he managed to get into the lower levels of the ship. Resistance was getting to be a few mere token attempts now, and he couldn't help a few choice French phrases as he made his way deeper into the ship. The lack of loyalty aboard was disgusting to him. He investigated a few rooms to find the typical storeroom fare and then the galley. Just past there he found something that did finally interest him: the maps. That is until he got a closer look at them.

"Pitiful. Whoever did these should be hung on principal." He spoke softly to himself in French. Not so complacent he turned his back to the door, he instead kept alert, this ship was not friendly territory just yet.
Akai Zareb - November 4, 2011 06:48 AM (GMT)
Trying not to stand out amongst those of the Ravenna crew that had decided to not fight once the offer of not being killed had been made Akai took in the more unfamiliar faces of the pirates and the new ship, a big (all ships appeared big to him) vessel called the Caribbean Siren.

I will have to ask about these names one day. Akai mused to himself, this was followed directly with a more pessimistic thought. If I survive this of course.

And though he did appear mostly unperturbed by the whole affair; that is blood, guts, other gore, the disarming of those foolish to hang onto weaponry and the forced move from the Ravenna to the Caribbean Siren, aside from his gloomy unfavorably negative thoughts the only outward sign of his unease was the slow rhythmic clenching and unclench of his large strong hands.
Cesar Tarrega - November 6, 2011 06:47 AM (GMT)
QUOTE
"He is the one with the fancy sword and green coat there!"


"Why thank you!" Cesar adopted a gentlemanly affectation to his voice before full on grinning and spotting the man with his very eyes. Fancy sword. Yes. Green coat. Yes. That was him. He tossed a glance back down at Elinor, then patted Sara on the shoulder.

"I'm sure you can take care of our lovely Duchess," he said leaning forward with a wink and then whispering into her ear, "She's the one who wanted this man killed. Just play along." He couldn't resist. He gave Sara's butt a nice pat before he left--knowing she would kill him for that later. A cheeky grin was thrown her way as he dodged quickly out of her range and raced forward to meet that bastard face to face.

There was no hesitation on Cesar's part. He quickly paced his way through the few foolish men who thought it would be a good idea to remain their enemies and then he found him. Face to face, as he wanted it.

"Hello, Charles," Cesar drawled, looking to his fancy sword and raising his own less fancy blade. "Let's test your ability with that thing, hm?" And then he lunged forward, prepared to fight Charles to the death.
Sara Lee Mitchell - November 6, 2011 07:14 PM (GMT)
Sara heard the description of the Duke and looked around for him. He wasn't that difficult to spot and Sara turned away from Cesar and the Duchess and made sure not to lose the Duke from her sight. She didn't look back until she felt a hand give her gentle tap at her shoulder. Cesar's face clearly showed that there was something that he hadn't yet told her about this situation. And true enough, this was all an act. It took a little moment before Sara understood exactly what she had been told but she knew that she had to reply to it somehow. Of course the others would only have heard his order to have Sara make sure the Duchess was ok and even if Sara usually didn't like being ordered around she looked over at the Duchess and nodded. "Alright Cesar…" She said and moved closer to the noble woman. Sara holstered her rapier and for the moment focussed on the woman and expected Cesar to get back to the fight. When she felt his hand give her butt a light pad she swiftly turned with a raised hand to slap him hard across the face but at that time he was already too far away.

She shook her head slightly a sent Cesar a smug smile to let him know that he would pay later. Everything seemed to be a game in his world and he was basically a huge child sometimes. But he had a battle to fight now with the Duke and Sara had to take care of the Duchess. She turned back to the noblewoman. She looked up and down the woman and then asked: "Are you hurt?"
NPC - November 6, 2011 08:04 PM (GMT)
Sir CHARLES de VERE, Duke of St. Albans
The Duke of St Albans didn't expect the cheeky pirate to greet him so familiarly.
"For you, damn scallywag, I am Lord de Vere!"
he protested, drawing his
sword
.
What insolence from this rogue! He had been trained in fencing since before his teen years, and the poor sword that man had was obviously made for a pirate only.
He parried the blow, deviating it laterally and he tried to avail himself of the opening to answer lower, before the man could regain his guard. Meanwhile, he was grinning, perfectly aware of his fencing master's teachings, that the one who made the first assault endangered himself the most.
To his surprise, the man was… a damn Spaniard. Not that he would have guessed exactly if Spanish or French from his strange accent in English, but from the way he was dueling, a man who had fought Spaniards before could recognize traces of
La Destreza
. Yes, only traces, because his adversary was far from being a gentleman and his attacks were imprevisible, not by any norm…
This post has been written by ELENA
NPC - November 7, 2011 04:46 PM (GMT)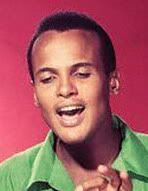 ENRIQUE NERO, sailor
Enrique had been left aboard the "Siren" this time. There were sailors needed to keep the ship afloat even if it was caught by the other one in the grappling hooks. There were only a few of the good sailors who had to be on duty when the others were boarding another ship, and they were chosen usually by drawing lots among a handful of men, to make sure that no hard feeling intervened. Others, like Baptiste, for example, better sailors than fighters, had no resentful thoughts about not taking part in the attack.
When the disarmed lot who had joined the Brethren had been sent on the pirate ship, Enrique was the one to welcome them. He saw on the other side Angel's known smile, but he didn't come back. Yes, a swordsman like the young Venetian might be still needed aboard the prize ship… and if it got taken as a prize, the sailing master might be needed aboard in order to bring it to Tortuga. Not that Enrique personally didn't miss a lot the former sailing master… especially knowing that he had played an important part in his distress, even if he hadn't intended it the way it had happened.
"Welcome to freedom!"
he told to the newcomers, white and coloured alike. A tall black man, taller than him, attracted his attention, and the Mulatto offered him a wide smile.
Another smile was for Pavoun, who had followed his most recent crewmates. They would learn later that the carpenter's mate had been one of the
gentlemen of fortune
for many years…
This post has been written by ELENA
Elinor de Vere - November 8, 2011 08:12 PM (GMT)
Oh good! He played along. Elinor raised her chin higher, proud and tall, every inch the duchess. She did not bother to respond to his taunts of making demands and ignored the woman, except for a look in her direction. A woman aboard the pirate ship? That was interesting. She had heard rumor of such women existing, but she had dismissed it as foolishness. She wondered how this woman came upon a pirate's life. Her thoughts were distracted by another sailor pointing out her husband to Cesar. She hadn't even realized her husband was out there. If she had taken a moment to look, surely she would have found him herself. But it was better this way.
She said nothing as Cesar challenged the Duke in battle, only watched with her fingers gripping the rope. This was the moment. She didn't bother to cry out or beg for his life. The entire crew of the Ravenna knew what he had done to her. What was the point in play-acting love when all present knew it did not exist between the Duke and his Duchess?
She was surprised by the question from the pirate woman, and glanced at her. There wasn't a point to lying, so she said simply as she looked back to the fight now in progress,
"Yes, thank you... Are you?"
She didn't quite understand why the woman was asking, but it was kind. And a little kindness meant a great deal to Elinor at the moment.
Akai Zareb - November 15, 2011 05:35 AM (GMT)
Freedom.

It was a word Akai had heard thrown out so much during his life, the desire for it amongst the slaves usually resulted in them finding it the only way they were able, and that was usually through death.

Not sure he was at all put at ease by the friendly grin of a youthful colored man Akai returned the smile briefly his attention following and focusing on the familiar face of Pavoun as the smile shifted to that man.

Nervousness not at all alleviatedbut resigned to this new uncertainty Akai relaxes, the clenching and unclenching of his fists ceased and he waits for whatever was going to happen to himself and the others of his former crew.
Cesar Tarrega - November 16, 2011 08:25 AM (GMT)
Hah! He took issue with the way he addressed him? Here and now? In the midst of a battle? Cesar only grinned darkly at the man, cheeky as he was. Cesar didn't care much for a gentleman's titles and in fact, now that he knew how badly it rubbed him, he was likely going to abuse his overly familiar terms all the more. Why should he care what this man thought? In Cesar's head, it was he who was the true villain in their fight, but then... Cesar never fought a battle in which he thought himself the villain.

"That," Cesar said, grin only growing as Charles fought back quite valiantly. "Is a nice sword you have there." And it was. It was much nicer than Cesar's dinged up blade and he might have been jealous--if he had no intention of relieving him of it soon enough. He was still a pirate, through and through. If he wanted that sword, surely he could have it. What other pirate would contest him the right when he was the one dueling their quarry in the first place?

Cesar's style had deviated quite a bit from his earlier years, but yes... He was still a Spaniard and had learned his swordsmanship from Spaniards. The look on Charles' face at this revelation only made Cesar raise an eyebrow as he danced away from the low blow--his sword arm was not so fast as to parry that blow and it wasn't worth taking it in order to gain the element of surprise. Not that blow, anyway, although Cesar had taken blows on purpose for that very reason before. Now he stepped around and attempted to take another hit on Charles, this one aimed more toward his neck area. If he could just get in a little closer... It might be dangerous for Cesar but...

"You're not bad, but you might not want to stick strictly by the book. Makes you predictable."
Sun Hee - November 16, 2011 08:20 PM (GMT)
Chaos. That's what this sea voyage had turned into. Sun Hee wasn't certain that she could cope with so many changes in such a relatively short period of time. Actually, that wasn't entirely true; there was a part of Sun Hee that secretly enjoyed it. Not the slavery, never that, but the excitement of these situations. The most exciting thing that had happened back home was… No, she refused to think of home as a memory. Instead, it was a destination. The final goal. At the moment, though, Sun Hee was far too concerned with what was going on with the ship.

Unlike her trip from Korea, as the Lady Elinor's servant (or slave if you wanted to be mean about it), she was given more freedom to wander. So at the soonest opportunity she had been scampering around and taking care to keep away from anyone that looked like they might yell or make her go below deck. She'd also been very sure to stay away Lady Elinor's husband, the Duke. In fact, one of the very first things she had been told upon entering that household was to stay clear of him. She didn't need to be told that found him frightening and Sunny felt a distinct feeling of unease when she saw him with her beautiful redheaded mistress. Quite frankly, though, when the duchess went below deck, Sunny been a little too frightened to check on the Lady Elinor.

So Sunny did what she did best, she snuck off. Granted, one couldn't exactly sneak far, but Sunny had managed quite nicely with the crow's nest. While it was entirely possible someone spotted her and just didn't care, she chose to believe she got up there through stealth and cunning. She had wanted to go up in one ever since the first time she saw a ship. There was a sailor up there, but Sun Hee didn't seem to bother him, so she stayed quiet and watched the sea.

Then the attack came and Sunny was alone in the crow's nest staring down in horror as pirate's boarded the ship. What was she supposed to do in this situation? She could barely tear her eyes away from the scene that had seemed so sudden. Several options came to mind. Option one, stay up here and hope that… the Ravenna sailors? The pirates won? She didn't even know what side she should be rooting for. Option two, use this as a chance to escape. She could jump off the boat and people would think she drowned and then she'd be free. Not exactly a brilliant idea. She probably would drown. They were too far from land and no one could stay afloat forever and even if they could what about sharks and sea monsters? Despite desperate plans forming in her head, Sun Hee wasn't so opportunistic as to like this situation. People were dying down below. It was far more violence than she was used to and while Sunny liked to think she was no coward, in the past that had just meant swimming out further than her friends or playing who would go closest to the edge of one of the cliffs that lined the shores of Tamna. There had never been any blood or fighting involved and Sun Hee was certainly doing nothing but cowering up above with a tear-stained face. She didn't even realize she was crying. Surrender wasn't yet a word in her vocabulary and she had no idea what was going to happen.

Then Sun Hee spotted Lady Elinor's distinctive red hair on deck with a sword at her throat and was finally spurred into action. Sun Hee didn't know if she had any particular loyalty to the woman, but… she'd been kind to her. If she hadn't bought Sunny, as detestable as the idea still was to her, her situation could have been very bad indeed. While this situation was obviously not good it certainly wasn't the Duchess's fault. Sunny was always better about getting motivated about other people. She had to help her. Sun Hee wasn't even sure what she'd do, but it was too late, she was already slowly climbing down, half watching her hands and feet and half watching the scene below. There was more fighting, disarming, women pirates, it was all too much. Unfortunately, what Sun Hee really needed to pay more attention to was her descent. She hadn't accounted for the fact that the crow's nest, as the highest point on the ship, was also the most… wobbly. This also meant she was wobbly as she climbed down. After all, despite her enjoyment of the sailing, she wasn't a sailor.

Sunny managed well enough until she neared the bottom where all the action was. Feeling increasingly nervous and distracted as some leader pirate man seemed about to battle it out with the Duke, she finally made a miscalculation. She had a few more feet to go, when she stepped and her foot met with air. She wasn't expecting nothing to be there so her hands weren't ready and with a small shriek, Sun Hee tumbled right down towards a pirate, sailor, sailor, pirate? They really looked the same to her particularly when falling.

Sara Lee Mitchell - November 16, 2011 09:37 PM (GMT)
Sara sent the Duchess a questioning look as she simply stated that she was alright and then returned the question to her. Sara had gotten so used to the fact that everyone knew that she was the ship doctor that she didn't realize that no one on the other ship would know. The fact that she didn't carry a huge sign that said doctor was probably a reason. When Sara finally realized why she had been asked about her own well-being she couldn't avoid sending the Duchess a slightly amused smile. "I am the ship Doc, Mrs. De Vere" She said in a nice and slightly amused tone. "The reason I asked was because I just got an order from my acting Captain to check you… But if you don't want to be touched by a pirate then I will respect that" She continued in a tone that was overall friendly but still carried a bit of a this doesn't make us friends-tone in it.

As Sara took a step closer to the Duchess she had looked around the deck to see if any of her crew mates were in immediate need of medical aid but when that wasn't the case, she could take care of this special person who seemed to have an agreement with Cesar. However before Sara got close enough for an examination of the Duchess, someone jumped or fell down behind her. Sara swiftly turned around and by the time she was facing the person who had just landed on the deck, Sara had drawn her rapier and pointed it at the, girl who was lying there. A tanned girl looking nothing like any other girl Sara had ever seen. Well that wasn't true actually. The girl had a resemblance to some Native Americans but then she was also different. But she wasn't going to let the girl's heritage be a reason to let down her guard. After all, Sara's advantage in combat was that no one expected that a woman would fight back and maybe this girl was just as eager to battle the pirates as her male crew mates. "Don't move!" Sara said in a cold voice as she got close enough to point her rapier directly at the lying girl's face.
Andrea Costa - November 16, 2011 09:41 PM (GMT)
This was far too much!
After he had got ambushed by a woman and hit in the head with the candleholder, he was lucky to have a strong skull inherited from his father and resist it. He had managed to send the valuables aboard the "Caribbean Siren" together with the newly disarmed recruits, then he had returned because his sword of help was needed, the fights hadn;'t ceased yet completely.
But when passing close to the foremast, he heard a sound... A gaze above to understand what happened had been enough. No possibility to avoid the collision with the falling exotic beauty.
"Thump!"
Andrea was one with the deck, and what from afar seemed a frail young woman, from close was only a something what caused him pains all over the body. As if having a hurting head, with a swollen memento of the place where the candleholder connected, and a persisting diziness was not enough...
"Are you all right, Miss?"
he asked, more concerned about her than about himself.
Only half conscious, but he still had manners.
He was thinking how to get up and help her at the same time, when a rapier got pointed at her... and at him. With eyes still in fog by the pain, he still found the power to smile teasingly:
"Sara, none of us is fighting against you... we are down already, as you can see..."