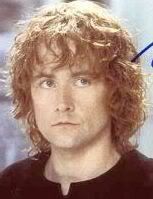 RED BEN, pirate, boatswain's mate
Another man was rather intrigued by the current situation. Red Ben had the reputation of being a man, who could hold a grudge for eternity and he hadn't forgotten the times, when he had made a move on the flirty, feminine bastard, who could tease and tease and tease... and then spurn a man in a nonchalant way, as if he was nothing.
But Berend de Vries wasn't "nothing"!
He was the boatswains mate and with a little bit of luck, the man who would hold the sailing masters life and health in his hands, in case he was sentenced to Moses Law. He was the one who would have to wield the cat and he would decide how, when and where a lash would hit.
There hadn't been an infraction of the "Articles of Agreement" for a long time... for years! And Sol was probably a good captain, but in regards to discipline he was a pathetic weakling. Yeah, he had disembarked a few notorious troublemakers, but nothing more... no marooning, no real punishment, no nothing. Not even the cat.
Berend de Vries, "Red Ben" had been on a merchant vessel for eight years, before he had turned pirate... involuntarily at first, but he had quickly learned to enjoy the comparative freedom of this new life. On board of the merchant ship, floggings had been common, one or two dozen lashes mostly, only rarely Moses Law or even more. He himself, as a tall and well-muscled lad, had learned to use a cat as well, the old boatswain having a stiff arm. And he had practised with it, had learned to aim correctly and finally, he had trained to vary the intensity of the blows, according to whom he had under the lash.
This particular talent had earned him quite a bit of money and hatred in equal measures... and now it might become handy again.
With a smirk, Red Ben slipped away from the gathering - all eyes and ears were on the captain anyway - and went under deck, to see, to what use he could put his talent this time...
When the boatswains mate arrived under deck, he detected the culprit fairly soon. Framed by two other sailors, Jamie leant against the wall of the captain's cabin, looking down sullenly, maybe even pouting a bit... as expected. Ben had to stifle a satisfied grin. Now this time it seemed, that the sailing master wouldn't get to charm his way out of a tight spot! He wasn't aware if or if not Sol occasionally fancied the whore - if so, he was very discreet about it, unlike others - but Jamie's poise and behaviour, as well as the fact that he was bound and guarded, indicated that Sol had a *large* bone to pick with him.
Schooling his features into a mask of ignorance and innocence, Ben strolled down the corridor, pretending that he hadn't heard already all there was to hear about the incident.
"Hu? Now what's going on here?"
he asked, opening his eyes wider, the perfect image of confusion.
"Jamie..?"
No reaction, except of the little bastard snorting angrily and gritting his teeth.
Charming, really charming. Finally, Toffer would get what he had had coming for quite a while.
Nevertheless, Shannon was quick to give an explanation:
"Why, didn't you hear it? Council! Something bad from what I've heard."
He gave Jamie a sidelong glance.
"Capt'n said to guard him... so we can't know what exactly happened and Jamie is silent as a whole graveyard...for a change."
"Yeah, looks like the cat got his tongue already!"
Will added, chuckling.
Interesting... so there were others who might enjoy seeing the whore getting what he deserved in Red Bens opinion. That was certainly an advantage...
"Well, if there's a council, you should go as well."
Ben suggested sneakily.
"After all, what can he do, bound and all? You two go and check out what's going on, I'll stay and take care that he doesn't get eaten by the bilge rats before the verdict, eh?"
Another snort from Toffer. It was clear as day that he *would* have liked to answer back, but somehow couldn't or didn't dare to... whatever the reason, Ben had to admit that he enjoyed seeing the arrogant sailing master so utterly.. helpless.
Will and Shannon were a bit reluctant, after all, they had direct orders to guard Jamie... and who knew, what he had done. On the other hand, Ben was strong and Jamie was tied up. No real danger at the moment and of course the curiousity what had happened was itching them as well.
"Aye... I think if you promise to stay and guard him..."
Will agreed finally and soon enough, both men vanished to get the newest gossip and give their vote.
Just as planned, Ben thought gleefully and walked, decidedly slowly, to stand in front of Jamie. Still no looking up, no movement, except of the dark fawn eyes glancing to and fro, maybe a bit insecure? Good...
"Now, now, it seems that you're in quite a bit of a foul soup this time, Jamie..."
he said, seemingly concerned, but with a hollow ring to it. The fact that he wore a wolf like smirk didn't help this impression at all, but Toffer was staring at the floor determinedly.
That wouldn't do.
Ben wanted to see the defeat in his eyes, wanted to see his posh posturing crumble when he realized what fate had in store for him and who could tip the scales of fortune in his favour... or not. Just as it pleased the boatswains mate to do...
The sneer broadened, when the taller man took a handful of dark, shining hair, woven into intricate strands and adorned with jewels, to pull Jamie's head up, forcing him to meet his eyes. A painful hiss and for a moment, dark amber eyes glared hatefully at him, before the sailing master looked down again, a perfect image of submission.
Sweet.
But Ben didn't want submission, not yet. Not that way. Not without having made his point clear.
Chuckling he raised his other hand to flick the half opened shirt away from a sun kissed, comparatively frail shoulder, regarding the smooth skin with a sneer.
"I suppose you have no idea what you in for, *sailing master*, do you?"
he continued.
"Ever got rigged to the grating? No, not you, right? Not pretty little you, of course not."
The hand wandered towards Jamie's neck, brushing the glittering strands of darkness aside, exposing more tanned skin, shining in the few rays of sunlight that found their way down here.
"Well, Jamie, that might change today if I am not completely wrong. But since I am a nice guy, I'll tell you what to expect... so you can prepare yourself for the inevitable."
His large hand came to rest in the hollow of Jamie's neck, savouring not so much the feeling of the warm, velvety skin but the rush of power it gave him. Usually, Toffer had discreetly turned away, indicating in a gentle, but unmistakable way that he wasn't interested, but now he didn't even do that. Too shellshocked probably... but still, that wasn't what Ben wanted. Demanded.
Casually he moved his thumb over the spot, where the large vein was pulsing at the sailing masters neck.
"Probably Moses Law for you, eh? You know what that is? I spell it out for you, shall I? We'll tie you to the grating... then we'll get you out of your shirt... and then you'll get the cat. Forty stripes lacking one."
He paused to let his words sink in.
"Oh, how you'll bleed. How you'll scream and plead, but there's nothing you can do. Not this time at least, Sol is angry enough to feed you to the sharks. Maybe he'll degrade you after this. Let you scrub the bilge or something. If you're good, he'll maybe allow you to work in the rigging, you're small and scrawny enough for that job."
Ahh, he was getting to him, a slight growl answered the taunts and he felt the slender muscles tensing in mute protest under his hand.
"Oh no, better be good now... after all, remember under whom you'd have to work then."
And now, for the
coup de grace
...
"And - you might have forgotten this tiny but important fact in this empty, whorish head of yours - remember who will wield the cat!"
Under his still stroking thumb, Ben felt the pulse quicken, the muscles stiffen in fear and anger even more... success!
"You know, I'm rather... artistic with the cat."
, he continued this one-sided conversation.
"Did quite a lot of flogging in my time, aye. And the dreaded thirty-nine more often than I can count, my dear little slut. It will hurt and you will be marked for the rest of your life, but guess what? That is, if I *like* you! And momentarily, I don't! Shall I tell you, what I'll do to a man I don't like? With thirty-nine lashes, I can - and I will - expose your ribs. You'll have no more flesh on your back when I'm finished with you and only if you're lucky you'll die quickly. In the worst case you'll die slowly, painfully, a feverish, mutilated wreck after a week of agony. And guess what, I've done that before!"