Title: The Last One Will Be The First
Description: att French Navy,British Navy, privateers
Raoul Duval - March 13, 2011 08:10 PM (GMT)
Date: 4-th of May 1719
Place: Ile de la Gonave
The sea softly rocked the freshly repaired ship, pushing her sails steadily towards their destination. How annoying it was for Raoul to be late for a meeting he had organized! However, this time he had no choice, he couldn't have left earlier because the shipwright didn't finish until the end of April, and then it was the full restocking to be done…
All of them have been working hard. The crew was as restless as he was feeling. Anticipation was floating in the air and in the minds of each of them, two months on land were pleasant at the beginning, then, once the money gone, not so much. Everybody knew what he had to do and they were more enthusiastic in all chores now. The master gunner had organised already a first gun drill, to warm up the hands too much time idle, and the captain was watching both the men getting busy, and the horizon for any tall masts in sight.
Raoul was standing at the bow, wings of gentle breeze touching his face as he stared out at the sea, wondering again if God wanted or not to bring a pirate ship to their way, and if yes, at which price for the French man-of-war. The sea was rather calm, and he hoped that the good luck would keep being by their side, to help them further in catching some pirates and rehabilitate their names... his name as a captain.
"Desmarais, what do you think about the new cannons? Are they better, or worse than the ones we had? How many drills do you need to run with the men in order to recover their efficiency?"
he asked the master gunner.
Pierre Desmarais - March 13, 2011 08:37 PM (GMT)
Pierre wanted to be everywhere *but* on the quarterdeck. All right, actually, he wanted to be everywhere but on this ship, commandeered by a captain, who... the stocky master gunner shuddered in disgust when he thought of the "negotiations" the captain obviously had had with the long-haired pirate, when the proud flagship of the French Navy had been shot into smithereens two months ago by a floating nutshell...
But that was in the past and it wouldn't do him any good to openly accuse the captain of being a sodomite and a pirates whore, although everybody on board of the "Le Phenix" knew it.
Some of them were even grateful, assuming that the captain had made a great sacrifice on their behalf... well, Pierre wasn't convinced. The kiss he had had to witness was still burned in his memory and it had seemed to him that the captain had been just as eager as the damn pirate...
For now of course, he had to do what he was told, but he couldn't help the disgust and disdain he felt whenever the captain, that slut, tried to order him to do something. Well, not that Pierre disobeyed, but he couldn't bring himself to respect the man any more.
Sacre bleu
, a man who spread his legs for another one, was that still a man or... something else anyway?
"Captain... that are *cannons*."
Pierre grumbled, doing little to hide his annoyance.
"The men are well-trained. If the cannons are good or if they shoot around ten corners at once can only be tested with real targets and real ammunition, not by drills. The men are good enough, the powder is dry and new and the balls are solid and well-weighed. But if you give the crew butter knifes, don't expect them to fence."
Goodness, sometimes he felt as if he were the only sane being on this ship.
Raoul Duval - March 14, 2011 10:03 PM (GMT)
Raoul didn't understand why his master gunner was so annoyed. It was a logical inquiry, in his opinion, given that the men had spent two months on land, far from guns, ropes or anything else seafaring - but the man had a point too.
"What do you mean by <butter knifes>? What isn't to your liking? Only the fact that we haven't used yet real ammunition? Well, I guess there will be a few palms less on the island after we leave... which will answer to your concrete question. Yes, we'll take some trees as targets… but this in the last day we'll spend there. And if it is heard up to the Spanish part of Hispaniola… I don't care!"
he flashed an evil grin.
Of course he didn't care about anything else than the success of this joint endeavour.
"Aren't you dreaming of revenge too? You are a good and experienced soldier, I thought you'd look forward to the smell of powder and to the action again!"
he added.
Pierre Desmarais - March 15, 2011 09:00 PM (GMT)
Pierre grunted noncommitally.
"Unknown guns are a bad thing, mark my words."
he spat finally.
"Sure, from the outside all new arms look great, but I have no idea if they shoot straight or not. T'is not the crew that is the unknown thing here, but the cannons! Who ever heard of cannons produced in these unholy lands? Good cannons can only come from France, after all! And we can not exchange them if they proove to be crap and what can we do then? Rely on the strength of the damn Limeys... or on the lenience of...well... your pirate acquaintance... again?"
Desmarais wore a disapproving frown while he regarded the captain like something white and slimy that had crept out from under a stone...
Raoul Duval - March 16, 2011 11:58 AM (GMT)
Slowly, the grumpy master gunner started to think closer to Raoul's way.
"I fully agree with you, and this is exactly why I have asked you, not because I doubted your skills, you know I don't. And do you think that the cannons were really produced here, and not imported from… France? I think there are smiths here that can make a good sword, but everything else…"
he shrugged.
Of course, he couldn't be sure that they were really imported from France and not taken as a prize from a Spanish ship and then polished to look new, or smuggled from God knew where. These big chandlers who supplied the shipyards were the shrewdest, and this was his reason to worry too.
"Well, you had a word in their choice too, so I hope they are upon your liking,"
Raoul gave a worried little smile.
"Hopefully if any of them needs replaced, we'll have at that moment a prize ship with good cannons to choose our replacement,"
he tried to encourage his warrant officer.
He wanted to answer that in the worst case, the British allies could give them some good cannons too, but, hearing the last words, the answer froze on his lips. If not before an important fight, the master gunner would have received a good punishment for his lack of discipline and impertinence against superiors. However, he was a good soldier and, usually, a damn good drinking buddy too, and making an example aut of him wouldn't benefit anybody, by contrary, it would encourage the already rampant gossips. Therefore, he preferred to pretend not having heard the latest conclusion, and to consider the already given reply as all-encompassing.
Pierre Desmarais - March 16, 2011 05:02 PM (GMT)
Pierre shrugged uncomfortably. He could see by the expression on the captains face that he was annoyed by the insinuation and for a moment he worried that he might have gone too far... but obviously the captain ignored his impudence.
The master gunner suppressed a smirk.
Obviously the man knew what he had done and was too ashamed of his own actions to reprimand Pierre, who had merely hinted at the fact everybody on board of "Le Phenix" knew by now... their captain was a little slut!
Nevertheless, it felt safer to avoid the topic for now and merely keep to the facts.
"In these waters and these ports and with the haste we had to give... there's no saying where the cannons came from."
he agreed, unwillingly, but he had to. And now the captain skillfully reminded him of the fact that he had been allowed to choose the cannons himself... yeah, true, but that still didn't mean that he trusted them.
He had known their former cannons like the palm of his hand and had even, although he would never admit it, given names to some of them.
Marielle, for example, who had had a certain drift to the left... and Giselle, who had been hard to fire sometimes, due to a too narrow fuse hole... but if she fired, she fired true.
"Yeah, a good prize would be a nice change from our bad luck..."
he grumbled in annoyance.
And another captain, he thought, one, who deserves to be called a man.
But he did not say this...
Raoul Duval - March 16, 2011 06:41 PM (GMT)
All this discussion reinforced the idea that Pierre Desmarais was a good master gunner, who knew his trade betterand his point of view about the new cannons was perfectly valid.
"I fully agree with you,"
Raoul answered simply.
"The shipwright might swear they are perfect, but tomorrow we'll test them on the trees of the island... to see how they work. I am looking forward to your honest opinion afterwards. And I am sure you'll arrive to know them as well as you knew the others..."
Indeed, he would have to warn the other two captains to make sure nobody gets in the way, at the wrong time in the wrong place ashore, but testing the new cannons once, with the lightest ammunition, of course, to see how they fare in battle, was a good idea.
Raoul frowned when remembering that the cannons were now aboard the "Caribbean Siren", and stifled some curses towards that damn Spaniard.
"There will be a prize! Hopefully pirates... but Spaniards wouldn't be a bad alternative either."
he encouraged the master gunner, saying it aloud enough to be heard by the others too.
"Only to be a worthwile prize because we have to share it in three,"
he thought, looking for Giles, who wasn't to be seen. But he didn't shout for him.
Giles Laurent - March 24, 2011 04:43 PM (GMT)
Giles had been in his cot, trying to wear of a hangover. He never had gotten used to drinking much, and living in the barracks for so long, he had changed that. He got dressed as quickly as he could manage, for he knew he would be wanted on deck. The man stood up and felt dizzy.

Hopefully he would be better by the time they would leave for the meeting they had come for. He made sure his uniform was perfect, and his hair was kept neat, then made his way through the blinding sun to Raoul. "I apologize for my tardiness, sir," He said, standing next to Roaul.

He looked as he normally would, except perhaps a bit more sweaty. He wiped his brow. "Have I missed anything?" he asked, smiling.
Pierre Desmarais - March 25, 2011 07:39 PM (GMT)
Pierre snorted again, raising a meaty hand to rub his neck.
"Aye, we need to test the guns at least once."
he agreed reluctantly. Not that the captain was wrong, in other circumstances it would have even pleased him to have a captain, whounderstood the problems of his gunners... but not exactly this captain!
Captain? captainette? Whatever, but Pierre felt uneasy after witnesdsing what the captai did with this pirate... or the pirate with the captain... Pierre did not know and by Jove he was glad that he did not know!
And now the first lieutenant arrived as well... again a man that Pierre eyed with a certain kind of wariness. He was used to the fact that all the officers of rank were a bit.... strange, but this one was even stranger than usual. Staying in his cabin, reading in books instead of carousing and wenching like any self-respecting soldier did!
To add insult to injury, whenever the man spoke it was praise for their captain!
Pierre found this highly suspicious as well, therefore he merely shrugged.
"Not really, sir, just talking 'bout guns and so on..."
he mumbled, stuffing his hands in his pockets.
Raoul Duval - March 26, 2011 12:40 AM (GMT)
The master gunner agreed with him, and it gave Raoul an itching for action. He looked forward to hearing the guns tested, and seeing if they were really as good as the shipwright had said. Not to mention the itching for the real thing - a battle... a winning one, for a change...
When Giles appeared on deck, it took a knowing gaze to Raoul to understand that beyond the impeccable appearance something was wrong.
"Apology accepted,"
he smiled.
After Pierre Desmarais gave his own style of report on what the lieutenant has missed, Raoul summarized it differently:
"I think you have missed sharing a cup of coffee with me, but this might be remedied right away,"
he smiled.
"Should I understand it was a long night before sailing off? Well done, who knows when we'll be back…"
A good-bye party was to be expected for any sailor or officer, and Raoul had no intention to hold it against Giles. "Live each day to the fullest!" had always been his guiding phrase.
Giles Laurent - April 6, 2011 06:57 PM (GMT)
"A cup of coffee sounds like it would do wonders right now, Captain," he said as a small chuckle passed over his lips. He looked at Raoul, smiling slightly at the mention of the night before. "It was a long night indeed," he said.

"The men were happy to get a good night's revel in before we had to set sail. I'm sure it did wonders for their morale," Giles wondered if the fact that he actually drank with the crew did anything for morale as well. He wanted to be approachable as a first lieutenant, even if he was higher in rank. Perhaps this was why he would never have his own ship.

He had sent a letter to Marie the day before setting out. He told her that he would think of her to get through the nights at sea. He longed to return ashore to spend another wonderful evening with her. Now is not the time, Giles... he said to himself as he brought his attention back to the present.

"About that coffee..." he said, smiling to Raoul.
Raoul Duval - April 8, 2011 06:27 PM (GMT)
A bunch of dolphins and flying fish darted over the foamy waves, almost as if they were leading the way to the island. Raoul looked at them, while Giles confirmed the obvious - that he had drunk with the others – thing which he had done many times too, but never during the last night ashore.
"This is perfectly true, it always does wonders for the men's morale, this is why I use to spend time with them sometimes too."
"Only that you, mon gars, have spent too much time with your books and too little with them. You aren't habituated to drink and you can't hold it, as I see,"
he thought, mistaking Giles' dreamy gaze for one clouded by the hangover.
"And let's go to my cabin for the coffee, Fanchot always leaves me a whole pot,"
he smiled to his lieutenant.
"Was the master gunner with you last night?"
, he asked, thinking that Pierre's grouchiness today might have the same reason.
On his way, he met the not yet promoted sailing master, Gadou. Since Leroux had died following the encounter with "La Princesa", he had taken over, but as a promotion had to wait for the proper examination...
"Gadou, turn it into the wind, find a good anchoring spot and supervise the manoeuvres!"
Ile de la Gonave wasn't such a big danger, according to the maps, but paying attention when two other ships were in that small bay was always a good idea.
NPC - April 9, 2011 05:47 PM (GMT)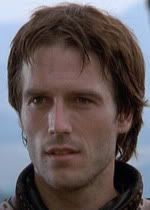 OLIVIER GADOU, master's mate
Olivier was looking at the map, then at the blow of the wind across the water, and only finally at the shore line, to locate potential reefs and other hazards in their way. He was happy to be at sea again. The healing process had lasted too long, and he hadn't recovered yet his usual strength, but he was well and ready to prove that he could be a trusted sailing master, even if he was aware that, according to the regulations, he couldn't pass the exam until he arrived back to France.
The Canal of Saint Marc was well represented on the map, and the island looked not as tiny as he had been told to be, by contrary. It was hilly, with long stretches of sandy beach and a forest going up a smooth slope, but without dangerous reefs.
He was determining the direction of the wind when the captain passed by him, leaving him in charge. He answered a short
"Yes, Sir!"
and he smiled confidently. He was going to do it anyway, he knew his duty. Why did he think that he was admiring the waves, to write a poem or to determine the direction of the wind?
"Drop the main sail, backwind the main sail, then get all sails furled tight for anchoring!"
he ordered.
In the absence of a master's mate, the captain had given one of the midshipmen to help him. A future lieutenant had to learn about sailing, too...
"Check the depth, please!"
Olivier asked him, further explaining why it was needed.
He saw already the two other ships waiting for them. Two beautiful ones... pity that they were British.
This post has been written by ELENA
Giles Laurent - April 11, 2011 04:08 PM (GMT)
Giles chuckled. It was a wonder he remembered anything from the night before. He shrugged his shoulders. "I couldn't tell you, Captain. My memory of the men who did attend is very stunted this morning. It's hazy, but I'm sure it will come back to me."

The man turned on his heel and began walking to the captain's quarters. "Even if I woke up with a terrible headache, It seems like today will be a good one, captian." he said, feeling very confident.
Raoul Duval - April 11, 2011 05:47 PM (GMT)
Raoul chuckled, knowing that it had happened to him too, not only once, until he learnt his lesson how much liquor he can hold. A lesson which would come to Giles too, in due time, as he wasn't used to drinking.
Well, it didn't matter if Desmarais' attitude was from a bad hangover or not. He would come to better terms later. Maybe when they would test the cannons, if not sooner.
"Yes, it will be a good day. We arrived here and we can finish our work. Change the rigging on the foremast and mizzen mast, put some fore-and-aft sails there... and who says it isn't one of the modern hybrids? I guess we don't have as much work to do as the English Navy frigate had... and, as I saw it from afar, it already looked different - fooling somebody who had seen it before,"
he said with admiration.
Once both of them seated comfortably, the captain poured two cups of coffee and showed him the sugar:
"Life is bitter, coffee is better sweet,"
he smiled.
"Hot like hell, black like night and sweet like love,"
he smiled, without mentioning where he knew from this saying of the Spanish Creoles.
He doubted the proper French officer would think too well of him if he knew that he had a mistress... and that there was even more to the story.
Giles Laurent - April 20, 2011 10:13 PM (GMT)
Giles put a small amount of sugar into his coffee before stirring it. Always black with sugar. It wasn't as if they had access to cream on the ship anyway. He took a deep breath and sipped at his coffee, listening to Raoul. He didn't have the consciousness he required yet, but with the coffee, it would come.

"I have yet to see it. I will later in the day. Tonight's meeting. It is a formal occasion, I assume," he said, more as a question than a statement. He hoped this hangover would pass before he would have to get dressed up and go listen to men speak about the maneuvers he would have to endure before the week was out. The Alliance was really a lot of talk. Giles had never liked the political game -- which was possibly why he didn't have his own command.

Giles sat back in the chair, smiling at the Creole saying. He had heard it before, but did not expect to hear it from his captain. "I didn't know you spent your free time with the Creoles, Raoul. The saying is a good one, anyway." Giles had read it before in a book, he was sure. Giles loved expressions and proverbs from other cultures, but it went without saying, of course, the best ones were from French literature.
Raoul Duval - April 21, 2011 06:46 PM (GMT)
Raoul looked smiling at his lieutenant. When the discussion came to the events which were, most likely, in store for them today, Giles asked if there would be a formal meeting.
"I think it must be one. We were the ones who invited them here, unfortunately we are the last to arrive... this is life. We have to plan... and you know these Brits are always formal..."
he ended with a grimace.
When he told Giles the words he had learnt from Lucia, he didn't expect his friend to recognise what people they belonged to, but he did. And given how he commented it, this was a better opening than any, though, to say what he had on his mind since early morning when they had set sail. If Raoul fell on duty during the upcoming battle, Giles was the one who would remain as acting captain, and he would carry out his last wishes.
"Yes, I liked it since I heard it for the first time,"
Raoul smiled.
"And... what else to do during the long two months spent ashore, Giles? You frequented the places I was no more desirable to, I had to find comfort somewhere too. If she happened to be a Creole beauty, why not? Her innocent love helped me resist the humiliation, overcome the demons haunting my mind."
He looked at Giles more seriously than usually when he talked in jest about his latest conquests. Then he realised that a part of his words could be misinterpreted. Giles had never told him that he was courting Marie, but gossips flew anyway, and the Governor's secretary was one of the very few friends Raoul had got here. So he had to set this clear too:
"Giles, don't get me wrong, I am really grateful for your friendship, and I know that you had something to do with the fact that the Marquis seemed to have appeased lately as concerns me. I think you are doing the right thing, and you have my support whenever you'd need it. If you are in his graces and if he wants you as a son-in-law, perhaps you'll choose me as best man. I honestly don't have anything against it, and I think you two are a good match."
Giles Laurent - May 5, 2011 12:04 AM (GMT)
Giles found himself looking at his feet as he heard the captain's words. He had wanted to tell Raoul about his affair with Marie. He wanted to tell the whole world. He was just so happy to have someone in his life once again. He took a deep breath.
"I thank you for that, Raoul. She's... a remarkable woman,"
That was all he could get out at the moment. With a thousand thoughts through his mind, he couldn't form any of them into sentences.
"I do hope you know that I would have told you eventually... If we are to be married, there is no one more than I would like to be my best man than my captain,"
he said, a smile on his face.
"You are my closest friend, after all."
Giles grinned widely, looking at his captain.
"But enough of that. How is this Creole beauty of yours? Is she beautiful?"
Raoul Duval - May 7, 2011 10:46 PM (GMT)
Raoul smiled seeing Giles embarrassed by his words, but better be uncomfortable this way than in a wrong way, if he had misinterpreted the captain's previous statement. He had nothing against this couple and it was better to be known.
"She is remarkable indeed. I wish you two happiness together, and I hope to find a good wife when I'll be ready for marriage too,"
he smiled warmly to his friend.
When Giles asked him about Lucia, Raoul looked at him, unsure how to start… and even less sure how to tell him what he had on his soul.
"Lucia is beautiful, young and naďve… and madly in love with me. Yes, you could blame me that I am recognizing openly to you what most gentlemen don't – that I have an affair with my maid; so what? She was the only one who tried to comfort me when I arrived home defeated and mortified; she showed me that she cared, in the little ways she could… Her life hadn't been easy either, it was like… two torn souls trying to find healing together. And it felt just right… I think what I needed the most was exactly to feel loved and wanted by a pretty woman, after having been spurned publicly by the Spanish prisoner and also publicly becoming the object of a man's desire. But… things changed… and I might need your help."
The harder part was just starting. If Giles wasn't shocked yet, he would be soon. Raoul took a deep breath and ended his coffee, then he continued:
"The battle we have ahead might have an unexpected turn. All battles can, you know it. And if I die… I'll write a will today, and I'll give it to you. Please make sure that Lucia and the child she is bearing – my child – will be safe, and not thrown on the roads. I want a reasonable future for my first child, irrespective that he happens to be an illegitimate one, of a commoner status, and I have money to ensure it. If I outlive the battle and I go back to Port de Paix, I'll try to make amends somehow myself. If not, would you accept, my friend, to carry out my will and watch over them?"
Giles Laurent - May 12, 2011 09:55 PM (GMT)
Giles listened intently to Raoul's words. He seemed to really love Lucia, and what did it matter that she was a maid. Giles had read so many tales of men having affairs with their maids while wedded to another woman. It seemed vulgar to him. He couldn't understand adultery. If marriage was supposed to be sacred, he would keep it as such. He was glad Raoul had no wife to speak of in this situation.

The grave situation that they faced kept a smile from Giles' face. He didn't like to be serious when facing a battle... he would rather be lighthearted until the fallen had to be dealt with. It was a good philosophy.

"Captain, it would be an honor, should it come to that. She will be taken care of, I promise you." Giles would do most anything for his captain, not because he was a superior officer, but because he was a good man. He liked to think that Raoul would do the same for him if the situations were reversed.

He took a sip of his coffee, before setting it on the table. "While we are on the subject. I have letters in my bunk... should I fall, I would like them delivered as some last goodbye to the world..." He smiled a little. Most of them were for Marie... but there was one or two for his family back in France. He was unsure if the letters would be able to be sent, but he definitely hoped so.
Raoul Duval - May 13, 2011 09:44 AM (GMT)
Giles wasn't shocked even by Raoul's confession that he was going to have an illegitimate child. Perhaps he was less of a dreamer than the French captain had thought, and more understanding in the ways of life. Or, simply it meant only that his first lieutenant was a good friend, thing proved by his promise that he'd watch over Lucia if the need be.
At his turn, Giles asked him to send good-bye letters on his behalf, in the worst case. It was a normal approach for anybody who lived with the shadow of death above the head.
"I'll make sure they are delivered,"
Raoul's voice trembled a little.
"But once those have been said, cheer up, mon gars! Maybe life will be kind to us and give us many more happy years to enjoy its blessings!"
He stood up and went to pour more coffee, both of them needed some. It was a long day ahead…
– THE END –